The SM Editors' Reading Guide for GSX 2023
While you've been poring over the speaker list and education sessions for GSX 2023, the Security Management editorial team has been doing the same.
Our recommended reading list below is designed to help bring you up-to-speed on some of the security and management concepts that will be at the forefront of education in Dallas, Texas, 11-13 September.
And remember, ASIS members can use an exclusive bookmarking tool to save SM articles to curate their own reading list. Log into the ASIS/SM website to access this function.
Sponsored

At GSX 2023, Hanwha Vision is showcasing an array of new products and solutions in Booth #3123 in Artificial Intelligence (AI) Hanwha stands at the forefront of AI innovation and will demonstrate new uses of AI in PTZ and Q series cameras, delivering precise detection, robust search capabilities, elevated data analysis, and enhanced image quality. Also on display will be FLEX AI technology machine learning which helps our cameras continually learn to recognize key objects for more efficient operation.
From Editor-in-Chief Teresa Anderson
Every security professional should explore this entire diversity, equity, and inclusion (DE&I) package. As DE&I is being incorporated into the workplace, the value of inclusion to the business—and to the bottom line is becoming clearer. From decision-making to finding talent to defining what inclusion means, these articles provide a roadmap to developing programs that drive excellence.
Don't forget to listen to the SM podcast: "How the Human Connection Can Make Security Fair, Forthright, and Fun."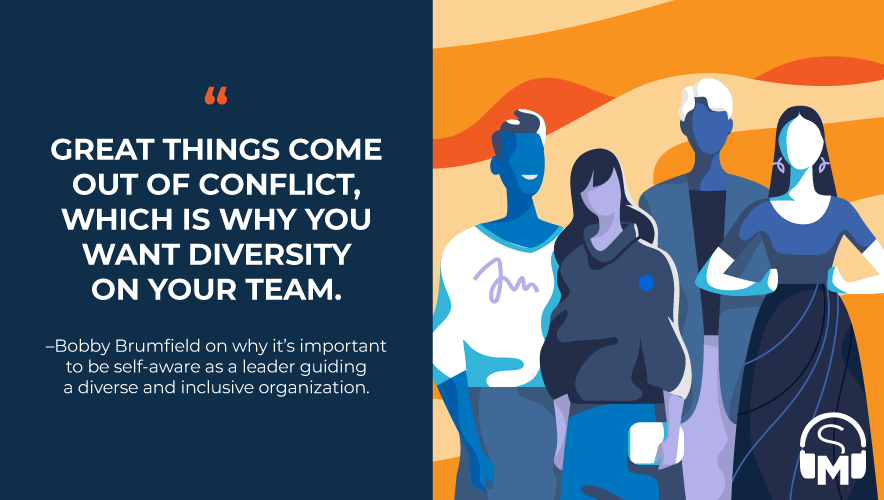 For extra credit, check out the ASIS Foundation report Empowering Diversity, Equity, and Inclusion in Corporate Security.
For further reading, Kim Scott's book Just Work provides concrete guidance on how to create an open and welcoming workplace. Read about it here: Editor's Note: Workplace Rules for DE&I (asisonline.org) and find more resources at Scott's website.
From Associate Editor Sara Mosqueda
Later this year I'll be writing about soft skills and retail security, so I'll be keeping an eye and ear out for panelists discussing these topics at GSX 2023.
For soft skills, I'm bookmarking "A Pyramid of Skills" by Matt Bradley so I can better understand the overall abilities that can benefit security professionals seeking to advance their careers into the C-suite while gaining buy-in from other departments. In fact, I'll probably load up on all of the content from the May content package, How to Become a Better CSO.
For special sessions on my radar for soft skills at GSX, it will be hard to ignore the Game Changer sessions, including "Ethics: Building and Maintaining Credibility" and "Navigating Global Mistrust." Plus Monday's session "'Soft' Skills: The Foundation of Security Work" will likely dovetail with these themes of improved leadership throughout emotional intelligence, communications, and other abilities worth honing. Speaking of communications (pun intended), I'm also bookmarking "Measuring the Hallmarks of Crisis Leadership" for advance reading.
On the retail front, I'll be keeping my ears open during sessions to find out what's new in retail security while also keeping my eyes peeled for popular or emerging solutions in the GSX Exhibit Hall.
For advanced reading on this front, I'll be revisiting breaking news items from Today in Security, including SM's coverage of the National Retail Foundation's Organized Retail Crime report. Other articles I'm bookmarking include 2022 online exclusives, "How Alternative Credentials Can Help You Find Employees" and "Staffing Security While Restocking the Talent Pool."
From Managing Editor Claire Meyer
Crises seem to be coming more and more frequently these days, from natural disasters to reputational pitfalls to mass casualty events. In this fast-paced atmosphere, security professionals can use every tool they can get to peer around corners and produce a more proactive program.
One emerging tool security can use is ESG—environmental, social, and governance—initiatives and priorities. ESG might have started as an investment approach, where investors prioritize companies that align with their values, but it has evolved into an effective way for organizations to examine global strategy.
GSX attendees can learn more about this concept in the Wednesday morning Game Changer session "Risk Without Borders: How Global Crises Impact Security."
For some prerequisite reading, consider some content along each of the ESG pillars:
Environmental. Climate change and other environmental factors are legitimate threats to businesses worldwide. Whether you are working to climate-proof your organization's assets and key supply chains, mitigate growing workplace violence risks, protect employees from severe heat, or account for the domino effect of mass migration, climate is a security issue.
Social. Social factors such as diversity, equity, and inclusion can have long-term benefits for security teams, as having multiple perspectives at the table can uncover new opportunities and blind spots. Meanwhile, developing closer ties within a community can produce stronger partnerships and buy-in for safety initiatives.
Governance. Governance includes things like regulatory compliance, executive compensation, and ethics (the subject of another GSX game changer session, "Ethics: Building and Maintaining Credibility," 11 September at 2:00 p.m. CT). However, having a clear governance structure for security programs can pay dividends. To learn more, check out this section of an ongoing series by Erik Antons, CPP, PSP.
From Senior Editor Megan Gates
During the past two years, I've written a lot about violence targeted towards public figures. From the assassination of former Japanese Prime Minister Shinzo Abe to the U.S. Capitol attack that endangered the lives of hundreds of politicians and their staffers to the recent assassination of Ecuadorian presidential candidate Fernando Villavicencio, it seems like harassment and violence towards public figures is becoming more common.
This also means that the role of executive protection—close protection—practitioners is extremely important. Several sessions at GSX 2023 will touch on this issue, and I recommend reviewing the following resources to better understand the types of threats individuals are facing and how security practitioners can mitigate them.
In "Building a Methodology for Proactive Close Protection," executive protection—or close protection—practitioners share the philosophies they use to keep clients safe and how that has changed protection for politicians in the United Kingdom. This piece will complement the concepts in the GSX 2023 session "Executive Protection Risk Assessment Modeling" by Chuck Tobin, president of AT-Risk International.
Everyone deserves to have a safe space to relax and unplug. But just because your vacation home is off the beaten path doesn't mean that security shouldn't be a priority. Learn more in "When Second Homes are a Primary Concern" by Michael Gips, CPP, principal of Global Insights in Professional Security, and Harry Arruda, CEO of executive protection specialist firm Cooke & Associates. (GSX attendees can pick up a special edition printed copy of Security Management at the show for a physical copy of this article.)
As advance teams get smaller, but the threat landscape grows, executive protection practitioners are leveraging technology to avoid gaps. In "The Tech Advance," retired U.S. Secret Service supervisor Kevin Dye shares the technology tools he uses to streamline his work while keeping clients safe.
While technology can create efficiencies, it can also open the door to new risks if not managed appropriately. Brogan Ingstad and Amelia Heisler of Teneo Risk Advisory share some insights on addressing this dynamic in "Modernizing your Approach to Executive Digital Risk Management," while Daniel Weil, CEO of Security Crisis Solutions and chair of the ASIS Israel Chapter, explains how to address connectivity risks from vehicles. These will be helpful reads before Chris Pierson, CEO and founder at BlackCloak, and Roland Cloutier, former CSO at TikTok, present their session "Attacking the Soft Spot at Companies—Your Executives' Personal Lives."
And lastly, on the Security Management Highlights podcast, Ontic's Fred Burton pulls back the curtain on how close protection teams secure executives' private family offices. Listen in to the conversation here.
Still looking for more resources? Or reading and podcast material while in route to Atlanta or waiting for your session? Check out our Security Management, Security Technology, and Security Management Highlights podcast archives.