Marketplace: Perimeter Security, AI Analytics, Vandal-Resistant Intercoms, and More
Alongside outstanding education, inspirational keynote speakers, and world-class networking, GSX 2023 brought a wave of new security products and solutions into the market. Here is a roundup of the new or updated solutions that came across Security Management's news desk in the past month.
Point-of-Sale Station Security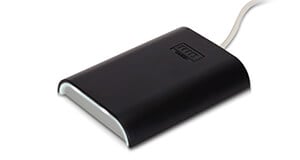 The new OMNIKEY 5427CK desktop readers from HID are designed to be used for employee logical access, so they can use access cards to log into point-of-sale (POS) stations and scan their badge during each transaction they process. This ensures that only authorized users have access to POS applications and pertinent business data. The system also helps enforce accountability among staff, mitigate risk around password use, and fortify retailers against phishing attacks and fraud. Learn more at www.hidglobal.com.
Perimeter Security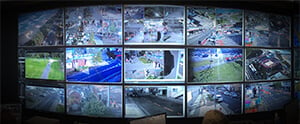 Teledyne FLIR and Magos Systems launched a technology partnership to introduce an end-to-end perimeter intrusion detection system (PIDS), which integrates FLIR's thermal security cameras and Magos' radar technology and AI software capabilities. This fusion creates a comprehensive system for detecting, classifying, and tracking potential threats under any weather or lighting condition, even in complex or cluttered environments. The system provides a proactive solution to enhance early detection and improve reaction time while reducing infrastructure, maintenance, and manpower costs. Learn more at www.magossystems.com.
Vandal-Resistant Intercoms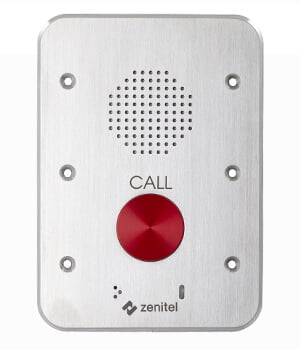 The new VR3G-1 and VR3G-1P intercoms from Zenitel are equipped with a tamper switch alarm that notifies operators of any potential security issues such as tampering or attempted removal. The intercoms are water- and dust-protected with an IP66 rating, and they were engineered to withstand vandalism with an IK10 rating, steel front plate, and poke protection technology. For safety and to mitigate the risk of self-harm or abuse, both intercoms also feature soft rounded corners, chamfered edges, and a flushed button design. Learn more at www.zenitel.com.
Gun Detection System
The gun detection system from Bosch pairs video and audio AI for a multilayered approach to firearm detection in schools. A Flexidome 5100i camera with Intelligent Video Analytics Pro Visual Gun Detection is designed to promptly alert personnel if a person brandishing a gun approaches the facility. If a gun is not visually detected, the second layer of the system—a Flexidome panoramic 5100i camera with Intelligent Audio Analytics is designed to detect and classify gunshots while accurately estimating the direction from which they originate. Learn more at www.boschsecurity.com.
LCD Video Wall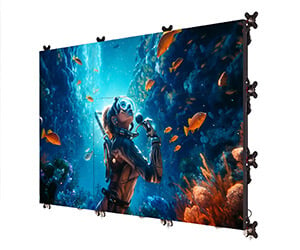 The new generation of the Barco UniSee platform boosts the viewing experience while improving ergonomics for users in control rooms, boardrooms, corporate lobbies, and experience centers. This platform combines image performance with precise installation and maintenance. The color gamut has been increased by applying quantum dot technology, which allows more vivid visualization of color-rich content. Mini-LED backlights reduce power consumption by 20 percent. Learn more at www.barco.com.
Small Compact Dome Cameras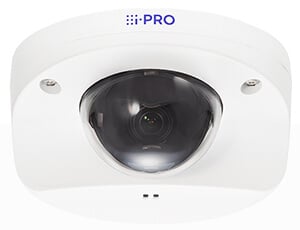 i-PRO Co., Ltd., announced the release of 24 new compact dome camera models in September. The new cameras offer wider scene coverage, vandal resistance, edge-based AI analytics, and flexible deployment options. They are available in 2MP and 4MP resolutions, delivering a compact surveillance footprint and high cybersecurity protection. The line extends the wide-angle lens to enable monitoring of a large area without blind spots, with a horizontal and vertical field of view up to 132 degrees. Learn more at i-pro.com.
Device Performance System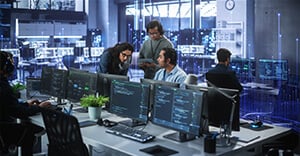 The OpenBlue Service: Ensuring Security Device Performance offering from Johnson Controls is designed to help customers enhance building safety, manage risk, and maximize the value of security technology investments. The service allows Johnson Controls engineers to monitor and analyze the health of security systems and detect if devices fail or are beginning to degrade so users can take proactive, corrective action. Learn more at www.johnsoncontrols.com.
Analytic Detectors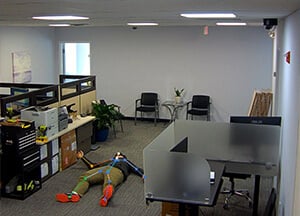 ISS (Intelligent Security Systems) released three new analytic detectors—fallen person, fighting, and fare evasion—with the release of the latest version of its video intelligence platform, SecurOS 11.6. The system enables users to manage video search and archiving alongside AI-powered video analytics in a single user interface. The fallen person detector function (pictured here) recognizes a lying or fallen person and informs the organization's response personnel. Learn more at issivs.com.
Vehicle Barrier
The DSC550 shallow foundation open frame barrier from Delta Scientific is now listed on the U.S. Department of Defense (DOD) Anti-Ram Vehicle Barrier list with interpolation between 10 and 16 feet. To achieve this designation, Delta successfully tested both lengths at the same crash rating. The barrier features a shallow foundation of only 24 inches (61 centimeters), which alleviates concerns of interference with buried pipes, power lines, and fiberoptic communication lines. The shallow foundation also reduces installation complexity, time, materials, and costs. Learn more at www.deltascientific.com.
Security Management System
The new SecureStat HQ digital platform from Securitas Technology is designed to empower users to view, measure, and control their entire security program from anywhere. The system combines security management platforms to offer a dynamic ecosystem and bring more clarity and control. Through the platform, clients can make account changes, request service, view events and customized reports, and more through a single dashboard. Learn more at www.securitastechnology.com.
Air Sensor and Vape Detection App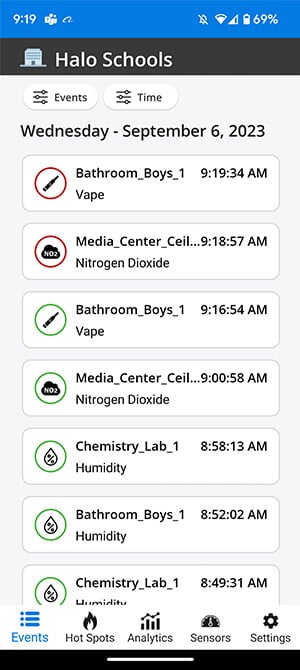 The new HALO Cloud app from IPVideo Corporation allows personnel to receive real-time notifications on Apple and Android devices about vaping, air quality, and safety events from an installed base of HALO Smart Sensors. The updated Web interface enables system administrators to create and manage multiple notifications triggered by selected events, and alerts can be sent to configurable groups of users—such as facilities managers, security staff, or administrators—based on the events that matter most to them. Learn more at www.ipvideocorp.com.
Incident Response and Investigation Platform Integration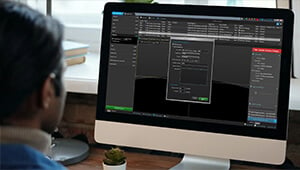 A new integration between the Genetec Mission Control decision management system and Genetec Clearance digital management solution enables users to move seamlessly from incident response to investigation in a single interface. For security teams that handle a high volume of events and frequently need to share video evidence and incident details with internal departments and outside law enforcement, attorneys, and insurance providers, this system can streamline the evidence management process and reduce the time operators spend documenting and summarizing incidents. Learn more at www.genetec.com.
Access Management Software
AC Nio, a new access control software from Aiphone, provides customers with an easy-to-use and customizable dashboard that enables them to manage daily access control credentials, run reports, set schedules, and program the AC series access control solution. The platform features widgets, shortcuts, drag-and-drop functionality, and graphics to simplify use. End users can customize which notifications they receive from the system based on predefined criteria or notification type. Learn more at www.aiphone.com.
Key Management System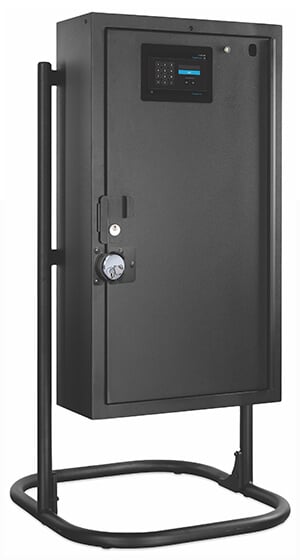 ASSA ABLOY Global Solutions debuted its CI Series line of key cabinets at GSX. The intelligent key cabinets were developed for the unique needs of critical infrastructure customers, and they can be customized to fit a range of applications—ranging from 32 to 288 keys per cabinet. The cabinets feature touchscreen controls, Web-based administration, customized reporting, digital photo capture of access, and multiple access options. Learn more at www.assaabloyglobalsolutions.com.
Emergency Notification for Gunshot Events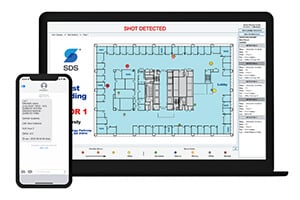 Shooter Detection Systems (SDS), an Alarm.com company, introduced ResponderLink, a 911 notification service for gunshot events. The system completes the circle from detection to 911 notification to first responder awareness. When shots are detected, the system contacts the public safety answering point or 911 dispatch center based on the gunfire location, enabling faster initiation of live-saving emergency protocols. Learn more at shooterdetectionsystems.com.
Deep Learning Analytics Cameras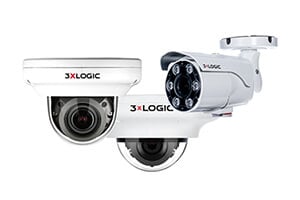 X-Series cameras from 3xLOGIC combine state-of-the-art hardware with advanced analytics at the edge to deliver real-time, accurate, and actionable data to end users. The system's analytics use appearance-based models rather than motion-based solutions, decreasing the opportunity for false positives as a result of illumination changes or foliage. The cameras can be deployed indoors or outdoors, and core applications include retail, commercial and office premises, education, hospitality, warehousing, healthcare, and critical infrastructure. Learn more at www.3xlogic.com.
Security Cabling

Paige Datacom Solutions introduced two new cabling products at GSX, including the GameChanger Cable, which exceeds the reach of traditional category cable, and a composite cable that can support both traditional Wiegand and new OSDP access control protocols. The GameChanger cable has insulation and jacket constructed with FEP, a material that resists moisture, chemicals, and extreme temperatures, making it an efficient solution to extend network coverage in challenging applications. Learn more at www.paigedatacom.com.
Open-Platform API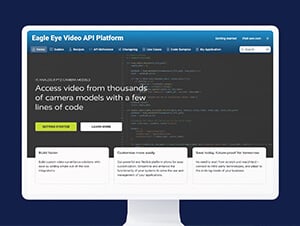 Version three of the Eagle Eye Video API Platform is built for faster implementation of video applications by developers so they can leverage and integrate cloud video surveillance. The API enables resellers and business owners to build custom solutions, such as integrating video surveillance for accessibility, speeding time to market, or integrating AI analysis. Learn more at www.een.com.
Perimeter Security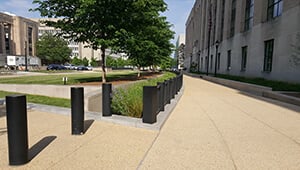 Ameristar Perimeter Security acquired the assets of perimeter security product designer Atlas Security Products in September 2023, enabling Ameristar to offer a variety of site hardening products such as anti-ram vehicle barriers, bollards, cable fences, and plate barriers. Learn more at atlasbarriers.com.
For more products and solutions displayed at GSX 2023, visit the Security Management GSX Product Showcase here.