Welcome to Our Guide to GSX 2022!
1 September 2022
GSX Daily 2022
The GSX Daily—brought to you by the Security Management team—is here to help you prepare to learn about new security trends, explore emerging technology, and network with your peers from around the globe at GSX 2022.
During the show, we'll be sending a daily email full of insights on what to expect in Atlanta and how to make the most of your attendee experience. We'll also be posting all of our content to this landing page in the lead-up and during the run of the show.
Download the GSX app (Apple users, Android users), double-check your inbox to ensure Security Management is on your contact's list, bookmark this page, follow us on Twitter, and share your show moments with us by using #GSX2022.
Wednesday, 14 September, at GSX 2022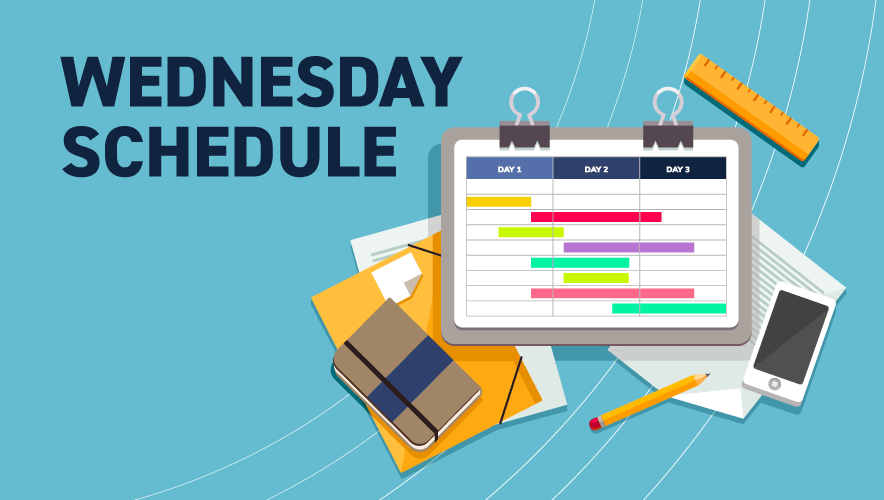 Crossing the Finish Line. It's our final day in Atlanta and we've saved the best for last. Here's everything you need to know to start Military and Law Enforcement Appreciation Day at GSX 2022 strong.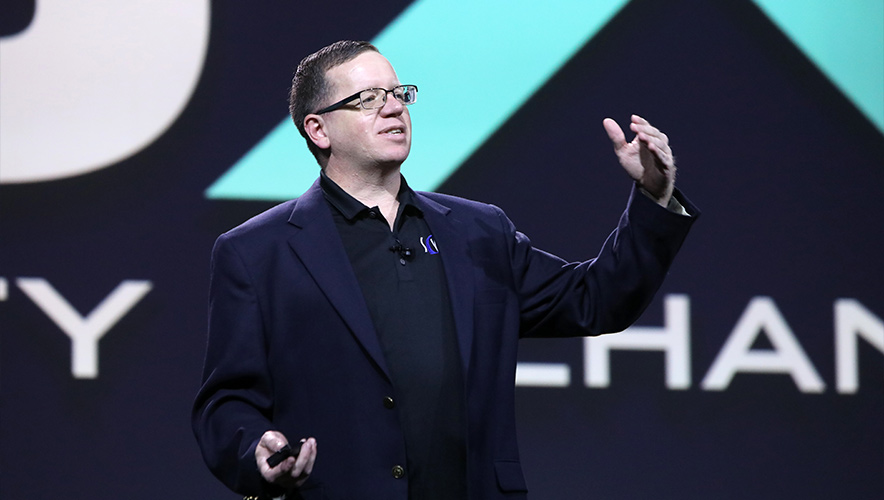 Trust, but Verify. Do you have security controls in place? Do you know if they're working? Are you sure? This was the focus of the Tuesday keynote by Jake Williams, director of cyber threat intelligence at SCYTHE, who has built a career on analyzing security control design and ensuring they're deployed accordingly. Here's his guidance on how to implement this approach in your organization.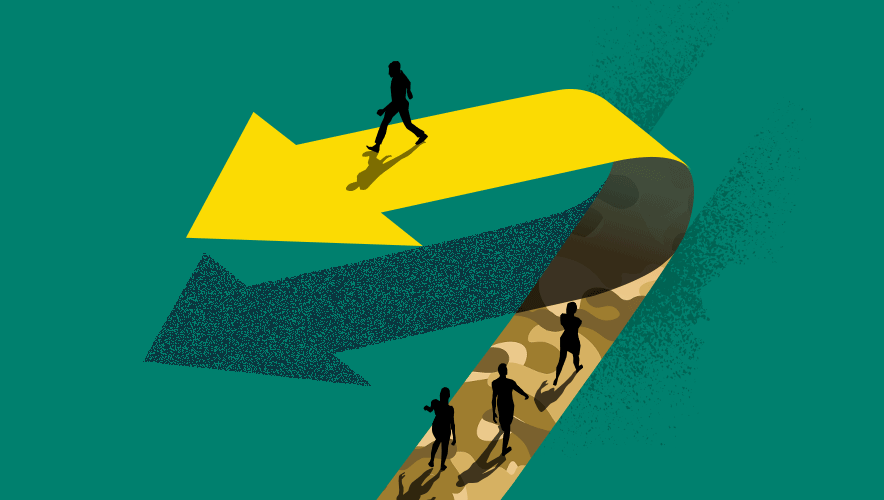 Effective Transitions. Many individuals come to the security profession after a successful career in law enforcement or the military. We spoke with a veteran to learn how he transitioned to working in private security and the volunteer work he does with veterans in his community. Here's what he had to say.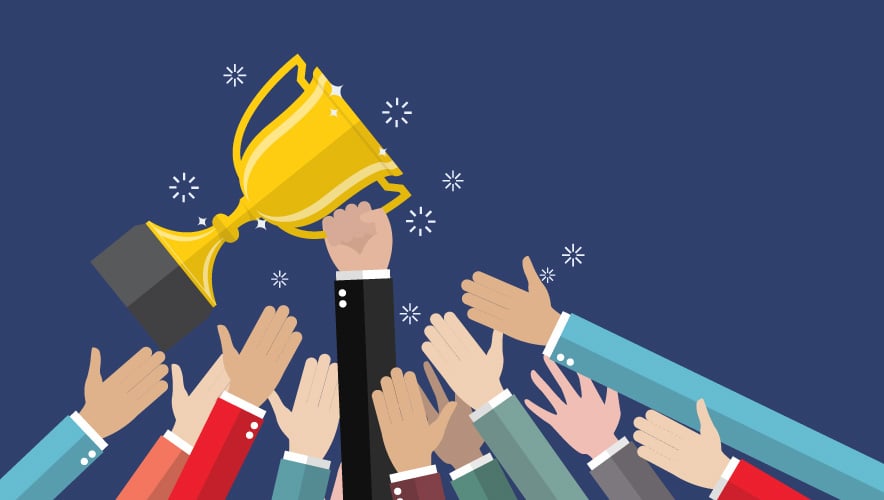 The Winners' Circle. ASIS International recognized members and chapters for their hard work, dedication, and achievements that contribute to the security profession in last night's awards ceremony. Here's the full list of winners.
Leading with Empathy. Before his session at 8:30 a.m. this morning, Alex Jadrich, manager of public safety, security, and emergency management at the Denver Zoo, spoke with our podcast host, Chuck Harold, about the role empathy can play in de-escalating tense situations. Listen in on their conversation (below) and check out his session "Why Security Organizational Administrators Need to Lead with Service from the Heart."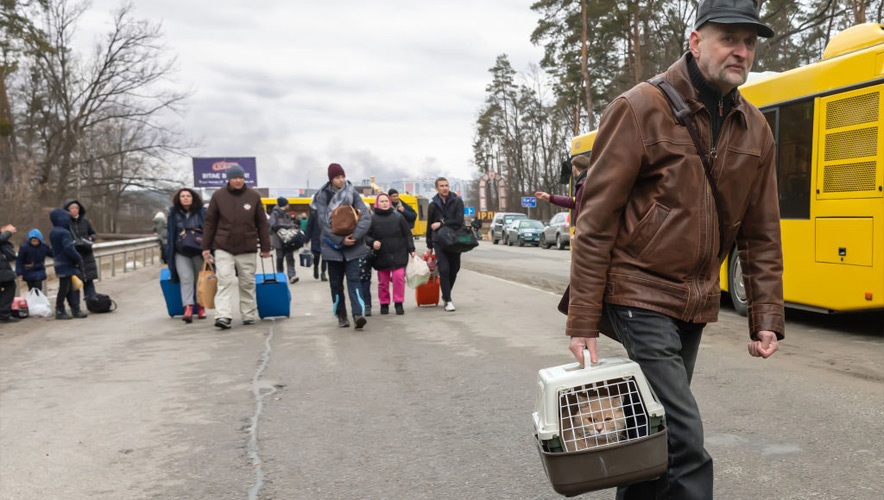 Evacuation Lessons. Even when an organization or government knows well in advance that it may have to fly or drive employees or citizens to a safer location, a large-scale evacuation can present pitfalls. During the GSX 2022 education session "Large-Scale Evacuations: Tactics, Techniques & Protocols," experts from International SOS discussed trends based on recent evacuations that organizations may want to plan for in advance.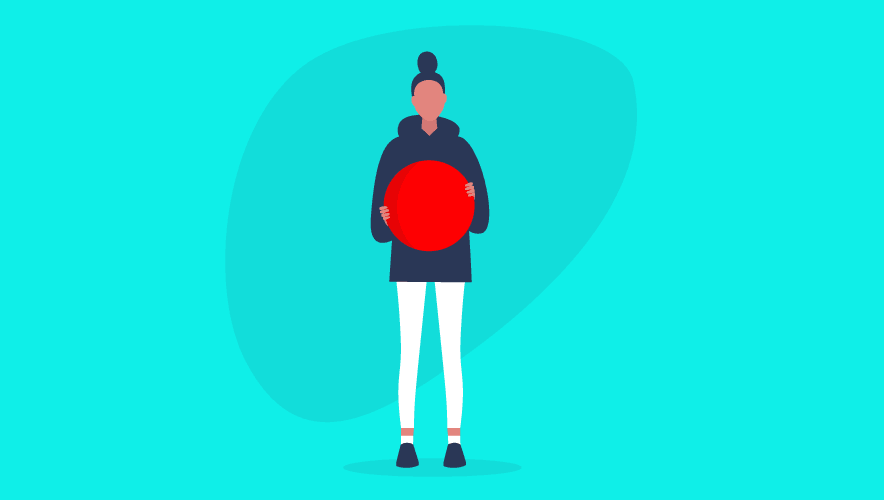 Break Out the Red Ball. Tabletops often occur at the management level or at the team level, meaning input from the front line or from other departments that could be highly valuable is not uncovered. Enter the Red Ball Technique, developed by Aric Mutchnick at the Experior Group. Anyone can adopt this technique—you don't even need a red ball—Mutchnick said in his Tuesday GSX session, "Preparedness Without Fear: How a Global Manufacturer Transformed Its Crisis Exercise Program" with Buffy Christie, CSO at Novelis.
Sponsored Content

Hanwha Techwin is broadening the capabilities of its previous dual-head thermal imaging models used primarily for indoor electronic body temperature monitoring to new outdoor applications, specifically transportation and traffic monitoring. The new cameras include visible and thermal sensors. The thermal imager resolution is VGA, with varifocal lenses for the 8MP visible sensor. A thermal imager enables 24/7 monitoring even in no light, nighttime, fog or extreme weather, and users can set pre-defined rules for different traffic situations.
Tuesday, 13 September, at GSX 2022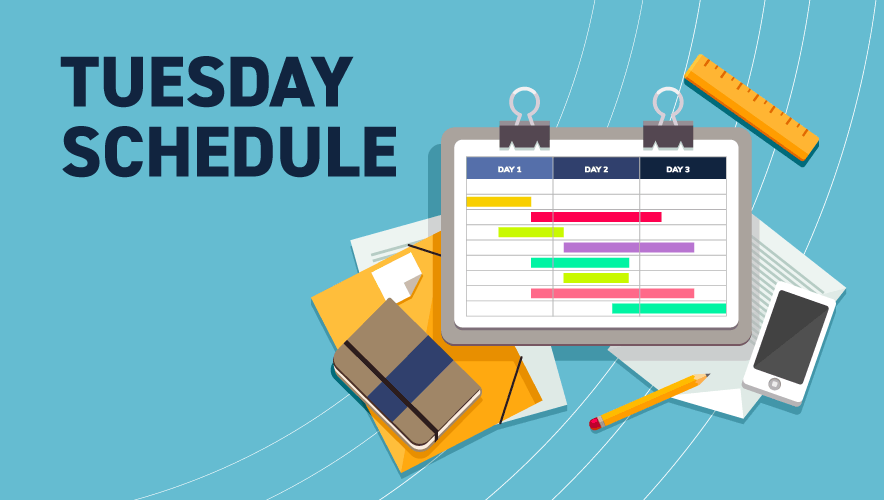 Let's Do Day Two. After a whirlwind Monday, we're ready for the second full day of GSX 2022 and a heavy focus on the intersection of cyber and physical security. Jake Williams, executive director of cyber threat intelligence at SCYTHE, will kick things off in today's general session by talking about security controls and validation. Pour yourself a cup of coffee, put on some James Brown, and check out our guide to help you plan the rest of your morning and afternoon at GSX.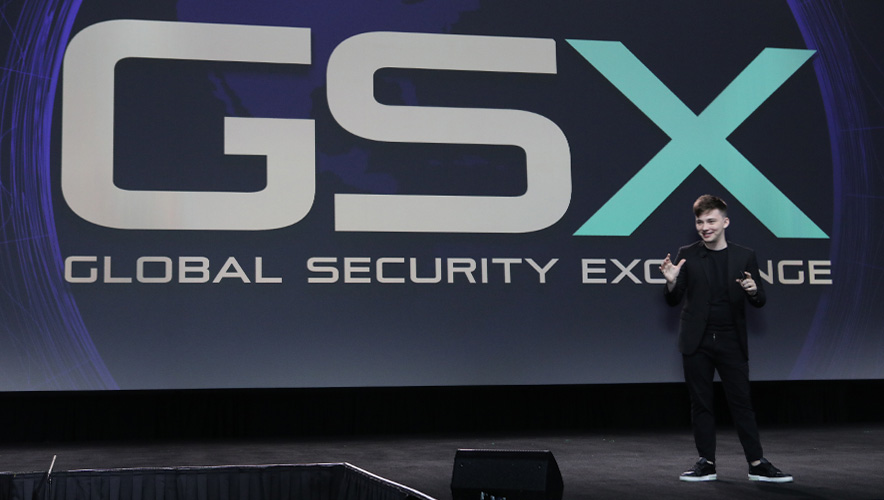 Making an Impact. Mateo Salvatto wanted to be an astronaut when he grew up—a familiar dream for many children, and perhaps even many GSX 2022 attendees. But in his keynote message yesterday, "Everybody Can Change the World," Salvatto, 23, says he now finds that world-changing efforts are not necessarily the ones that make headlines or immediately change the course of history. Salvatto, a tech entrepreneur, stresses that helping an individual can be as impactful as launching a rocket into outer space.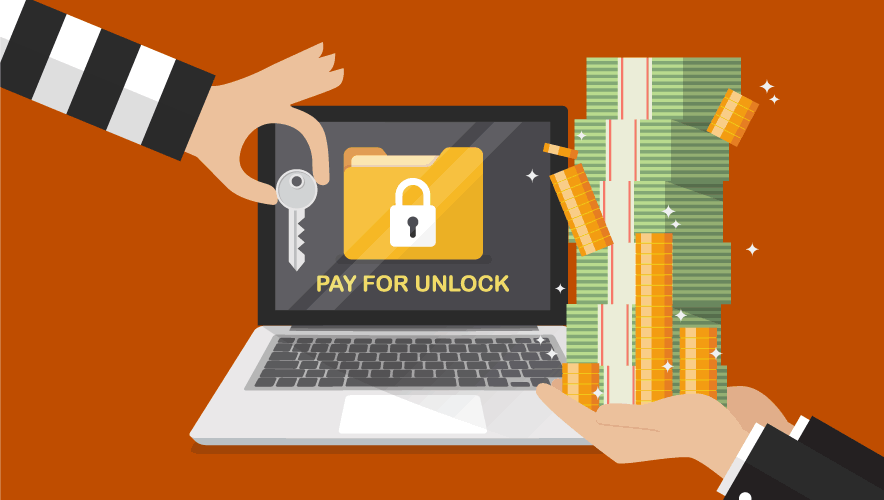 Ransomware Woes. Despite your best intentions, your organization's hit with a ransomware attack. Now what do you do? First step: Don't panic. Second step: Read "What to Expect When You're Infected with Ransomware" from the GSX Daily, featuring presentation insights from Jon Clay, Trend Micro's vice president of threat intelligence.
Not Just in the Sci-Fi Books. Threats in the virtual world often effect threats in the real world—and vice versa, especially as more assets exist solely in the metaverse. GSX 2022 speakers Amanda Lewis and Scot Walker, PCI, join GSX Daily podcast host Chuck Harold to discuss how technology, artificial intelligence, and science fiction can create challenges and opportunities for security professionals. This episode was sponsored by Dataminr—exhibiting at GSX in booth 3825. Learn more during Lewis and Walker's GSX 2022 session, "What Does Trust and Safety in Virtual Reality Really Mean?" on Tuesday, 13 September.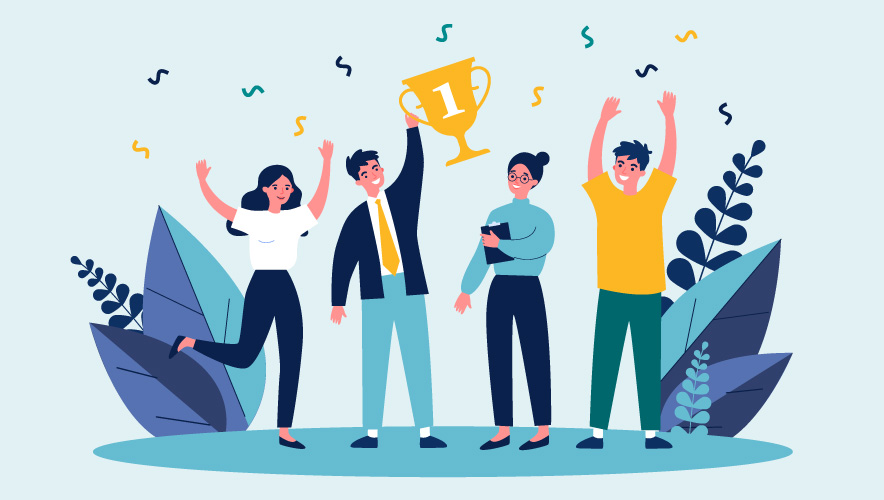 Security Excellence. Tonight's awards reception will recognize the winners of the U.S. Outstanding Security Performance Awards (OSPAs). Check out the finalists and learn how you can attend the event to help them celebrate in our awards pre-coverage.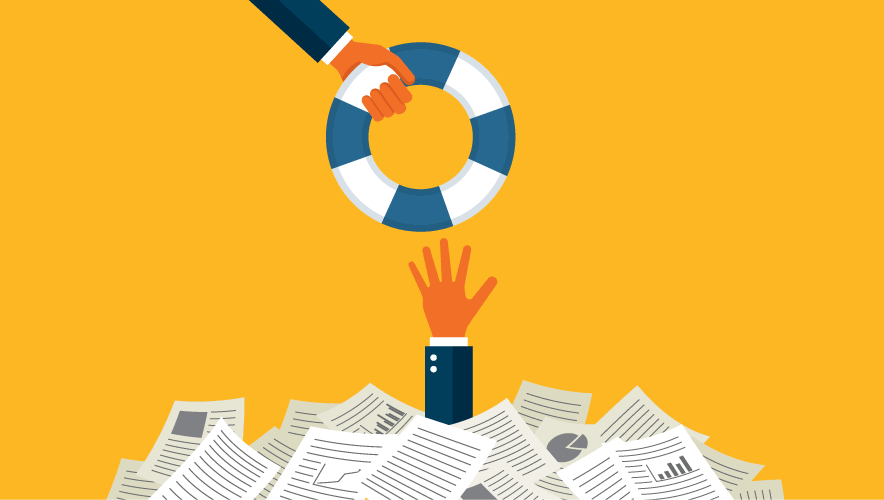 Don't Drown in Data. With the growth of systems and the increasing number of Internet of Things devices companies are adopting, you might feel like you're drowning in data. But there is hope, especially if you harness your energy to initiate a digital transformation to better manage your assets and analytics. Our coverage of a session from the X Learning Stage by the Walt Disney Company's David Hernandez and Convergint's Joe Young will help you get started.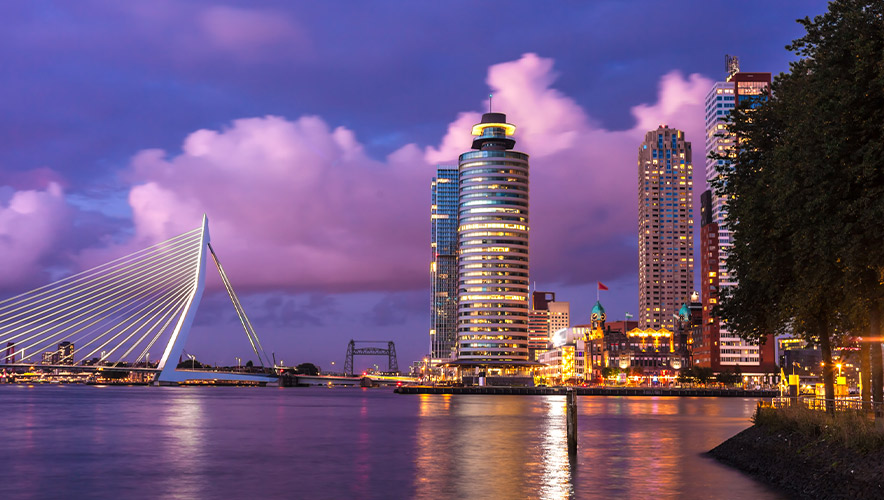 Ready for Rotterdam. It's important to have something to look forward to, especially when it comes to professional education in the spring. ASIS has you covered with a return to Rotterdam for ASIS Europe, 21-23 March 2023. Here's a sneak-peek of what to expect at next year's meeting.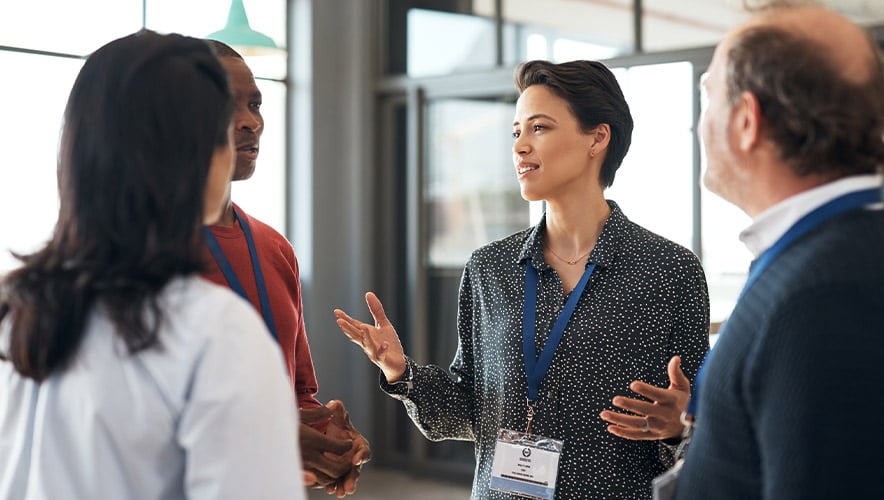 An ASIS Round-up. Just as GSX continues to evolve to meet the needs of the security community, ASIS continues to change to better serve and educate its members. Here's some news from around the association of what's new and upcoming.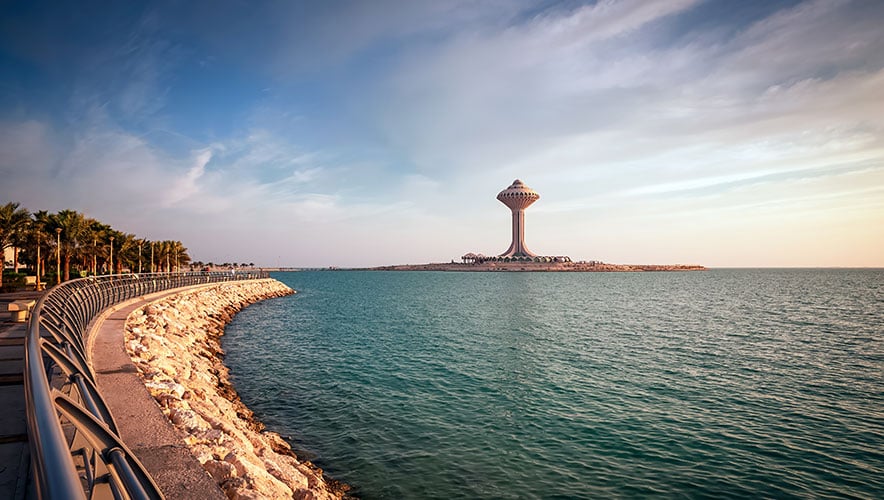 Regional Resilience. GSX 2022 is not the end of the road for security professional development and networking. In November, Dammam, Saudi Arabia, will host the 10th ASIS Middle East conference to bring together critical asset operators and owners to learn about solutions to keep their organizations secure, sustainable, and resilient.
Monday, 12 September, at GSX 2022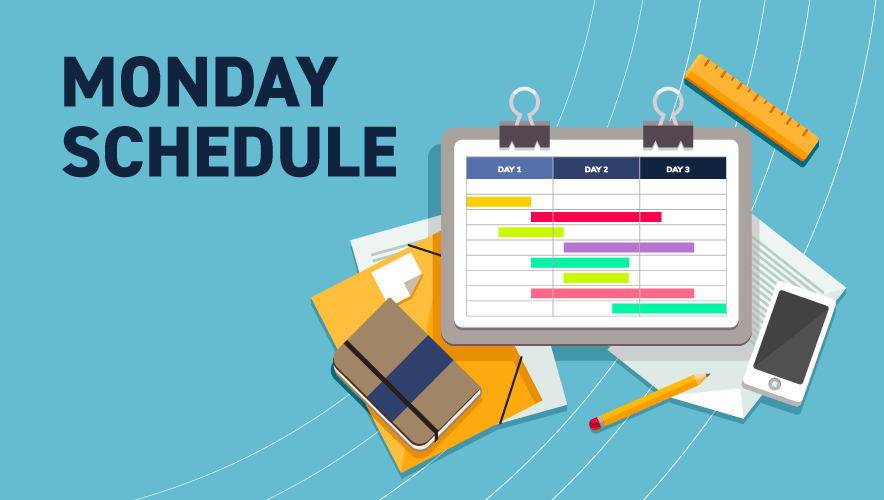 Avoid FOMO. The countdown is over! GSX kicks off in full swing this morning with a general session at 8:30 a.m. featuring a keynote from Mateo Salvatto, followed by education sessions, the opening of the Exhibit Hall, and more. Make sure you're not missing out on the action by using our handy Monday at GSX Guide.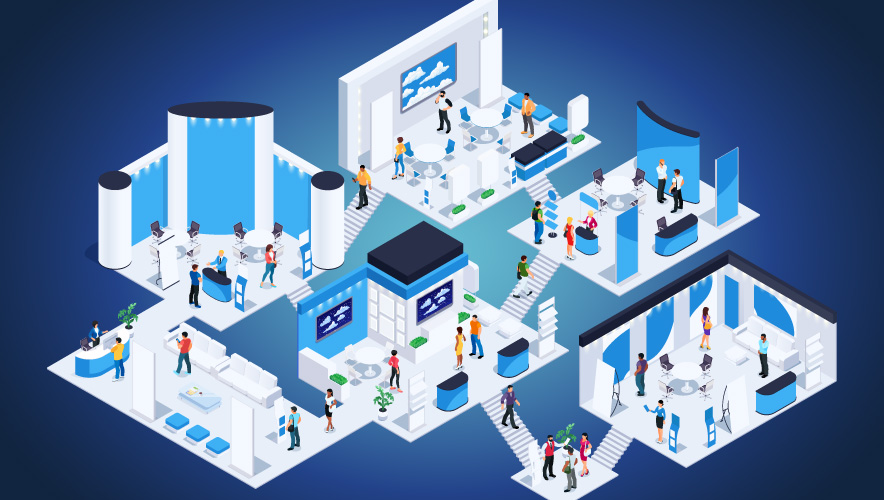 It's Show Time. With more than 400 exhibitors, dozens of education sessions, and career development opportunities, the GSX 2022 Exhibit Hall has something for everyone in Atlanta. Feel free to meander through the hall, reference our Product Showcase, or use our exhibit hall overview to help you plan your route. Just make sure to stop by the ASIS Hub (booth #632) to network and grab a copy of the September/October 2022 issue of Security Management.
Stress Test. Hospitals are often a "cesspool of stress," says Marilyn Hollier, CPP, but that doesn't mean security professionals can't help relieve some pressure and improve outcomes for patients and staff. Here, Hollier joins the GSX Daily podcast—sponsored by Dataminr—to discuss her upcoming GSX 2022 session on healthcare security. Join the discussion in the session "Are Armed Police or Security Officers an Effective Solution to Preventing/Responding to Armed Violence in Hospitals?" on Monday, 12 September, at GSX 2022.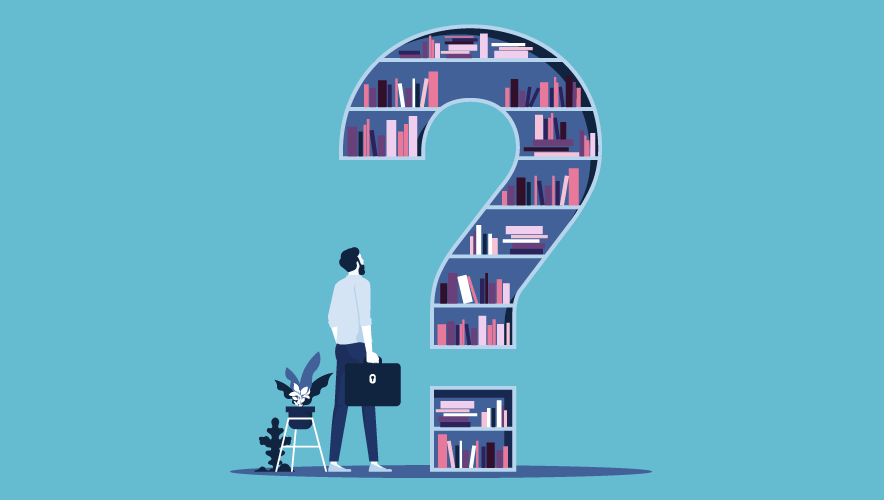 Add to Cart. After sitting in on some education sessions and walking the exhibit hall, make sure to stop by the ASIS Bookstore in the lobby of the Georgia World Congress Center to peruse a selection of security publications and certification materials. In-person and digital GSX attendees will receive 10 percent off their purchases during the show. More details, plus info on today's book signing, here.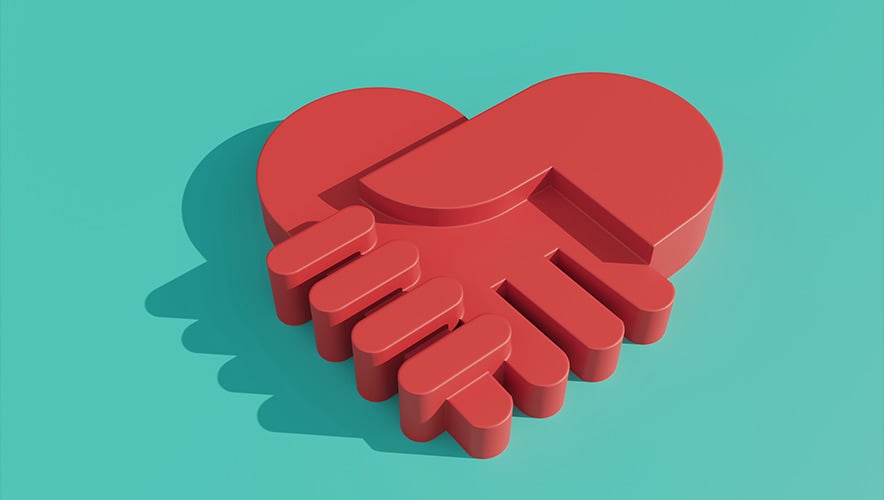 Heroism in Action. Security officer Aaron Salter, Jr., gave the ultimate sacrifice when he engaged a gunman who opened fire on a grocery store in Buffalo, New York, helping to save the lives of customers and employees. To recognize this heroic act, Salter is being posthumously awarded the Ralph Day Security Heroism Award from the ASIS Security Services Community. Ahead of Tuesday's awards ceremony, colleagues shared their memories of Salter and the important role he played in his community.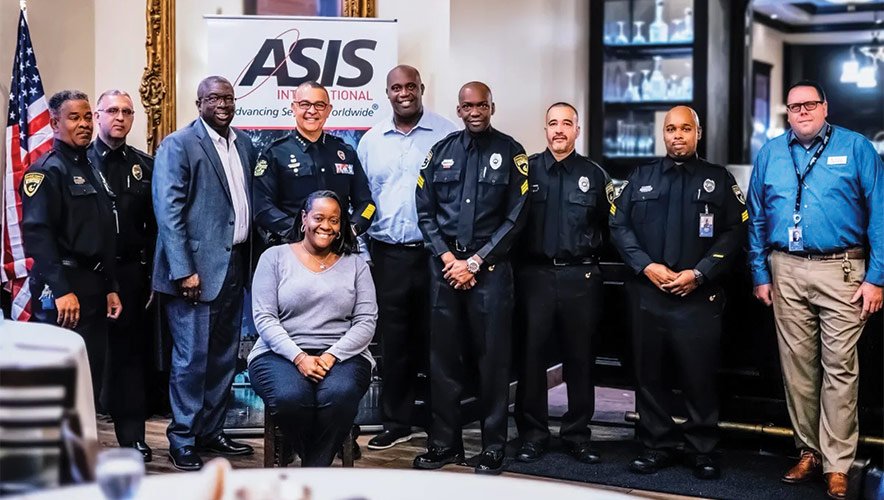 SOARing. We can't help it. While we're excited for Atlanta, we're also nostalgic for GSX 2021 in Orlando, especially after finding out that our former host, the Orange County Convention Center, and its security team were recognized for going above and beyond the call of duty to provide a safe and friendly environment for all. Learn more in our coverage of the ASIS International Greater Orlando Chapter's 2022 Security Officer Awards and Recognition (SOAR).
Get Prepped for GSX 2022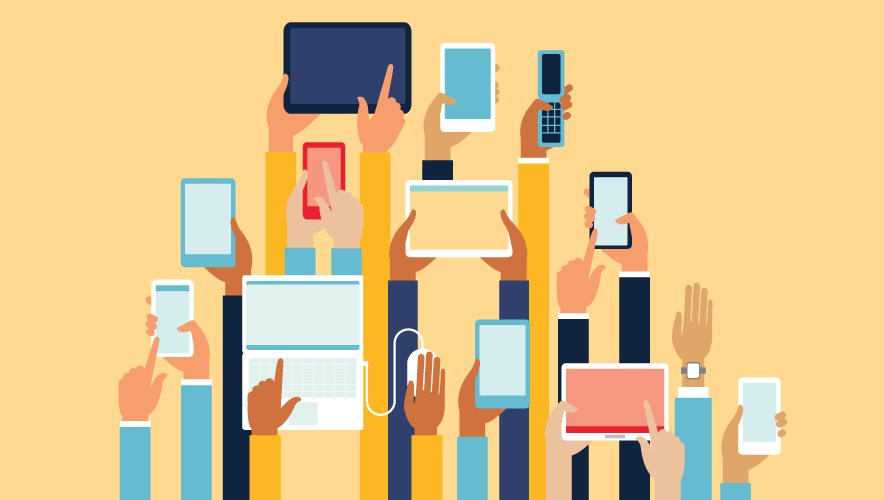 Editorial Insights. While you've been pouring over the speaker list and education sessions for GSX 2022, the Security Management editorial team has been doing the same. We've put together a recommended reading list to bring you up-to-speed on some of the security and management concepts that will be at the forefront of education in Atlanta.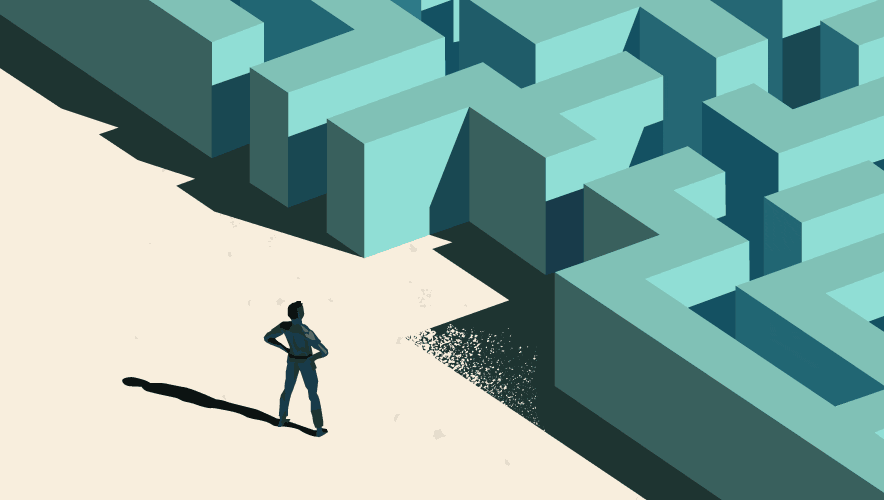 Exhibit Hall Insights. Is this your first time attending GSX? Or your 10th? Either way, there's always more to learn about how to organize your approach to attending GSX and making the most of the Exhibit Hall experience. Just ask Ronald Lander, CPP, who is attending his 26th ASIS International show and put together our "Show Floor Survival Guide."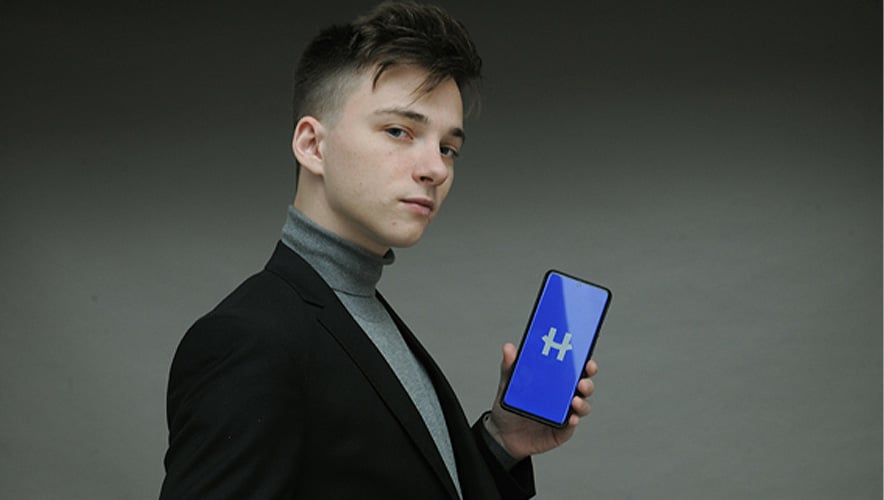 A Reframing Refresh. Monday's GSX keynote speaker Mateo Salvatto, CEO of Asteroid Technologies, sees the issue of inclusion through multiple facets—straightforward business, societal, moral, and deeply personal. All these factors helped him create Háblalo, an app that helps anyone with a communication disability communicate with others by using features like text-to-voice translation, voice-to-text translation, and more. Associate Editor Sara Mosqueda spoke with Salvatto about how he created a business based on the values of inclusiveness. Read their conversation here.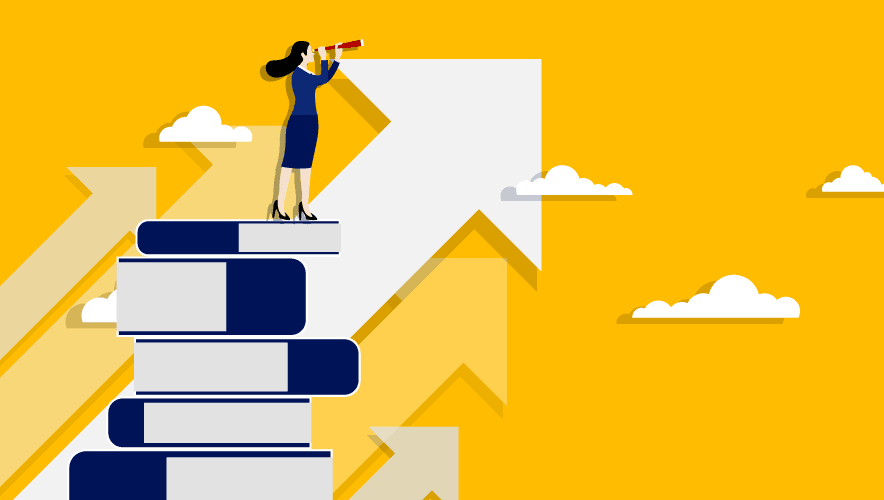 Emergency Management Updates. Emergencies crop up every day, and the interconnected nature of today's world—from supply chains to social media—means that security professionals and emergency managers will need to be more prepared than ever to handle the shock waves. To help the next generation of practitioners, a group of security experts collaborated on the second edition of Principles of Emergency Management and Emergency Operations Centers, this year's ASIS Security Industry Book of the Year Award winner. Managing Editor Claire Meyer spoke with one of the editors of this year's award-winning publication about the evolution of emergency management. Read their conversation here.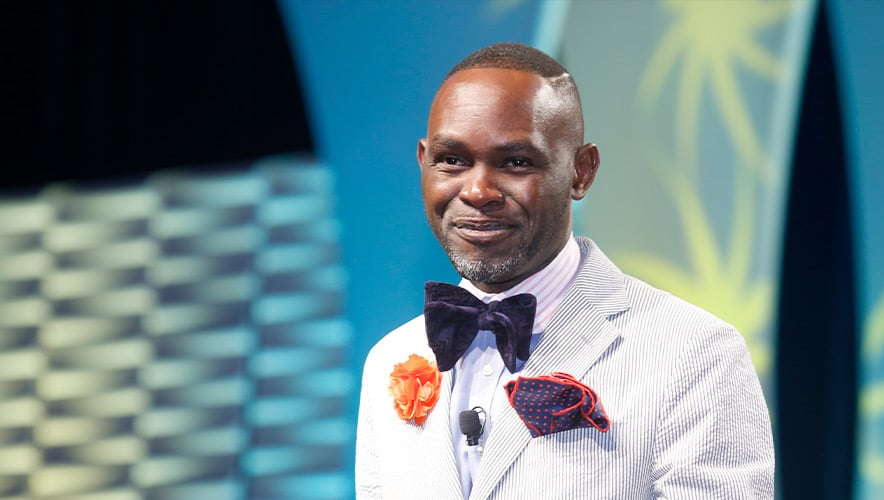 Money and Morals. Are leaders born or are they made? For Derreck Kayongo, the answer is clear: they are made through introspection and facilitating the team's overall success. But when confronted by bias, racism, or insensitivity in the workplace, how can leaders step forward to rebalance their teams, protect their organization, and move security forward? At GSX, Kayongo will explore these concepts in his general session on Wednesday, 14 September. Before heading to Atlanta, Kayongo shared some insights with us. Learn more here.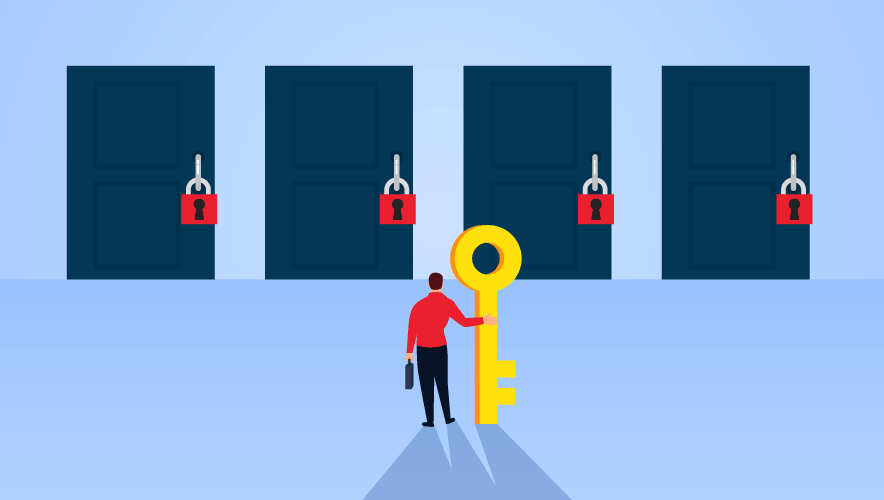 Security Controls. While thieves and those with malicious intent might practice the art form, lockpicking is also a competitive sport for enthusiasts around the world. And it's practiced by many security practitioners who want to understand how a security device can be compromised, allowing them to be creative about how those vulnerabilities might be addressed by other means. Ahead of his keynote at GSX 2022, Senior Editor Megan Gates spoke with Jake Williams, aka @MalwareJake, about how understanding the security controls your organization has in place and validating they work can improve your overall security posture.
Product Showcase. Just like the security profession itself, security technology is constantly evolving. Check out our GSX 2022 Product Showcase for the latest security technologies, services, and solutions that you'll see in Atlanta. Read the list here.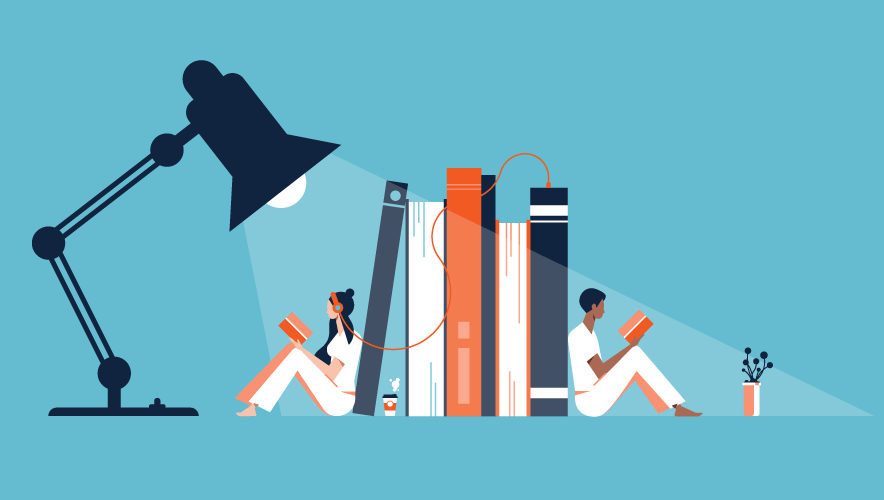 ASIS Champion Insights. Ahead of GSX 2022, we reached out to a few ASIS members around the globe to learn more about the security challenges they've faced in the past two years, the educational sessions they're looking forward to in Atlanta, and advice they have for their security peers. Here are some insights from Jeroen van der Vaart, CPP, director, Group Security & Resilience, Booking.com, and a member of the ASIS Benelux Chapter and the CSO Center.
We also spoke with Rachel Briggs, CEO of the Clarity Factory and a member of the ASIS UK Chapter, about the security topic she's looking forward to learning more about at GSX 2022.
Suzanna Alsayed, founder and CEO of security marketing and branding agency Evolutz, Inc., and a member of the ASIS Toronto Chapter, shared her advice for first-time GSX attendees.
Abraham Desantiago, central alarm monitor supervisor for a diplomatic mission in Caracas, Venezuela, and communications and membership chair for the ASIS Venezuela Chapter, opened up about the technology he's looking forward to learning about in Atlanta.
And Mike Hurst, CPP, director at HJA Consult/International Foundation for Protection Officers, a member of the UK Chapter, and leader of the ASIS Mental Health and Wellness Working Group, spoke about the benefits of building an in-person network.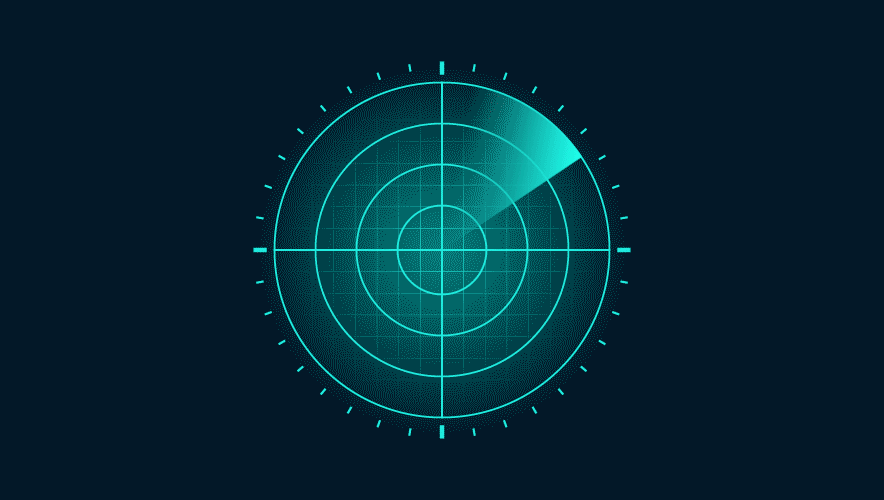 Security in Action. The sooner people are aware of a security incident, the sooner they can respond to protect people, places, and organizational assets. In our August issue of Security Technology, Jin Kim, founder and principal practitioner of the PerSec Academy & Advisory Group and advisor for Shooter Detection Systems, wrote about how technology can play a role in speeding up the initiation of incident response measures. GSX 2022 attendees will also have the opportunity to learn more about this in a special tour of the Georgia World Congress Center's Emergency Operations Center on Monday and Tuesday. Details and registration info here.
Additional Reading. While you're preparing to travel to Atlanta, or creating your digital attendee schedule, take some time to learn about the security concepts that are top of mind in our September/October 2022 issue of Security Management. We have updates on crisis planning for complex scenarios, improving your situational awareness, keeping high-performance security teams motivated, understanding societal risk changes, and more.