With thousands of people in attendance, hundreds of security exhibitors on the show floor, and dozens of education sessions throughout the day, there's a lot happening at GSX 2022 today.
Here are some of the highlights that you won't want to miss whether you're in Atlanta in person or attending digitally.
General Session: 8:30 a.m. – 9:30 a.m. ET
It's an enigma. One of the most difficult aspects of security is knowing whether the security controls you have in place are working.
To open the second full day of GSX 2022, Jake Williams, director of cyber threat intelligence at SCYTHE, will focus on this very issue in a discussion on defining the value proposition for security control validation and providing advice on how to operationalize and scale the practice. Before taking the stage in Atlanta, Williams spoke with Senior Editor Megan Gates about security controls, how teaching keeps him sharp, and the value of giving back to the security community.
The General Session will be livestreamed and available for all GSX Digital attendees.
Sponsored

Read this article to learn about new technologies and best practices that can help prepare and protect campuses from the potential threat of an active shooter.
Exhibit Hall Opens: 9:30 a.m. – 4:30 p.m. ET
With numerous exhibitors, education sessions, and networking opportunities, you'll want to dedicate a chunk of your time to exploring the exhibit hall in Atlanta. To make the most of your time, check out our "Show Floor Survival Guide," courtesy of a GSX veteran, view our GSX 2022 Product Showcase, and check out the SM Live broadcasts, hosted by Security Management Editor-in-Chief Teresa Anderson, playing throughout the exhibit hall.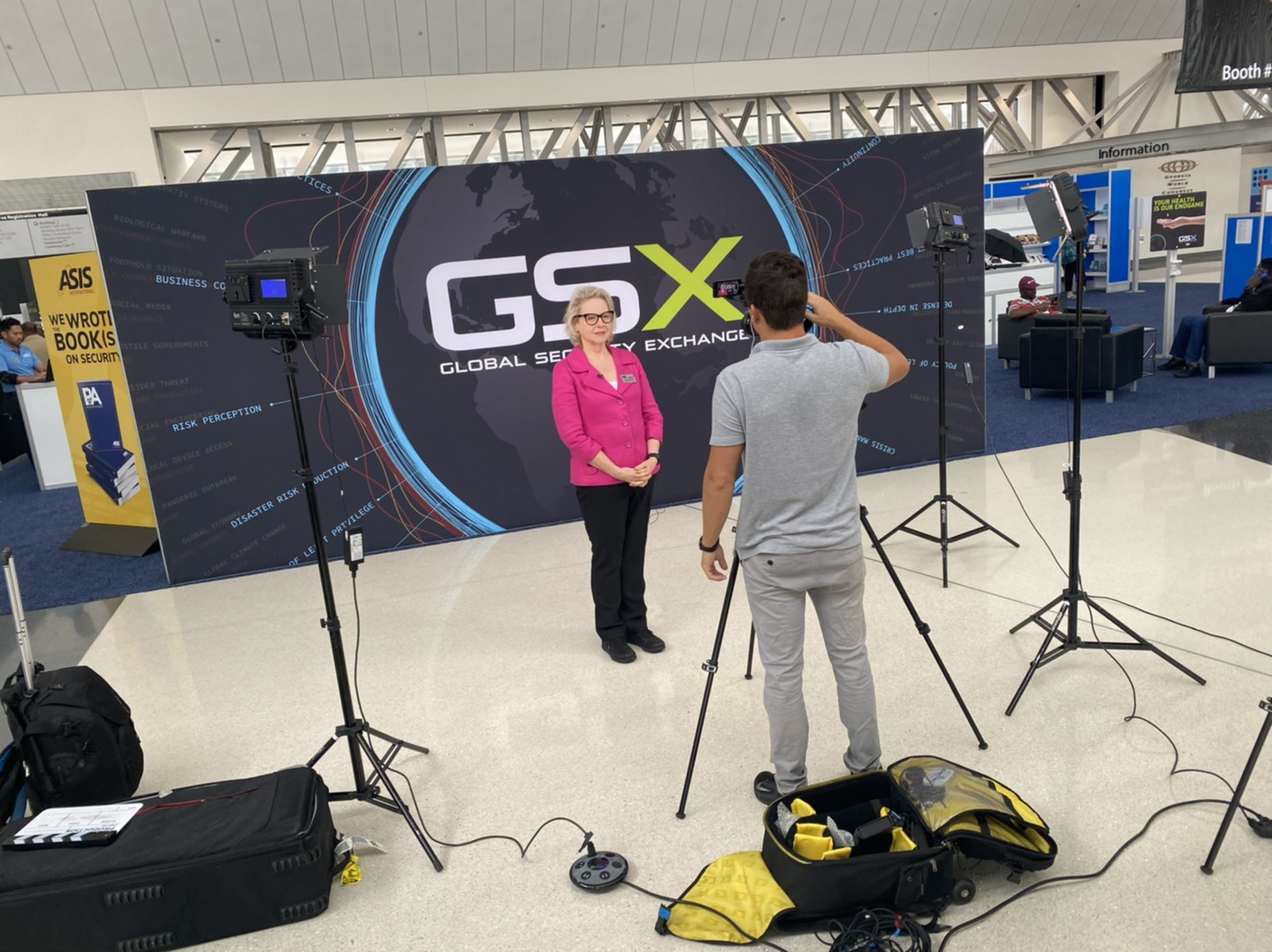 Share what you're seeing and learning with us on social media by using the hashtag: #GSX2022.
Also take some time to stop by Career HQ in booth 717 on the show floor. They'll be offering free career coaching, resume reviews (registration recommended), and providing education sessions on managing your career path.
Additionally, GSX Digital attendees will be able to livestream broadcasts from the UnCrewed U and X Stages on the Exhibit Hall floor.
Education Sessions Start: 10:00 a.m. – 4:15 p.m. ET
Along with the action in the Exhibit Hall, GSX 2022 has a plethora of education sessions on Tuesday, highlighting all aspects of security. Search by topic, speaker, or track by using the official Session Guide.
Additionally, block off time for a panel conversation with two representatives from Meta (Altaf Bora and Amanda Lewis) and Scot Walker, PCI, of Walker & Associates from 2:00 p.m. to 3:00 p.m. in room 315 on what trust and safety in virtual reality really mean. Before their Atlanta debut, a few of the panelists spoke with our podcast host, Chuck Harold, about how brands can build trust and safety in virtual reality.
Also at 2:00 p.m. today, Vice President of Threat Research and Detection at Proofpoint Sherrod DeGrippo will host a gamechanger session in rooms 304 and 305 on how understanding the threat actor mindset can make security practitioners better defenders. In the session, DeGrippo—who is the leader of a worldwide malware research team—will have attendees build a process to create and send a malicious threat campaign for profit, and analyze a threat actor's mindset to leverage malicious attacks.
GSX Digital attendees will have the option to livestream select education sessions. You can also catch-up on two of our favorite sessions from yesterday on what to expect when you're infected with ransomware and how to initiate a digital transformation at your organization.
Sponsored

Stop crime BEFORE it occurs with Speco Technologies' Digital Deterrent®. Check out our website!
Lida Citroën Book Signing: 11:00 a.m. to Noon ET
Following her gamechanger session on Monday, reputation management expert Lida Citroën will be signing copies of her book, Control the Narrative: The Executive's Guide to Building, Pivoting, and Repairing Your Reputation, in the ASIS Bookstore (in the lobby of the Georgia World Congress Center) on Tuesday. Earlier this year, we spoke to Citroën about what a personal brand is and how security managers can build and manage their own.
ASIS Awards Celebration featuring the OSPAs: 4:30 p.m. – 6:00 p.m. ET
To celebrate the achievements of security practitioners and ASIS members during the past year, GSX is hosting an awards reception on Tuesday in Hall 5B. ASIS chapter, foundation, and individual awards will be given, along with the U.S. Outstanding Security Performance Awards.
Tickets are required for the awards reception. One ticket is included as part of the All-Access Pass. Additional tickets can be purchased here. There will also be a limited number of GSX shuttles after the awards reception to transport attendees to their hotels.
Additionally, by downloading the GSX app—from the Apple App Store or Google Play Store—all attendees can browse sessions, create their learning agendas, connect with exhibitors, and engage in networking discussions.
Share your experience with fellow attendees and the GSX Daily team by using the hashtag #GSX2022 on social media. And check back on our coverage throughout the show by visiting our dedicated landing page.