The 4 Types of UAS on the Market Today
Uncrewed aerial systems (UAS) and uncrewed aerial vehicles (UAVs), commonly referred to as drones, are now widely available and used throughout operations and security projects to monitor threats, assess environmental situations, and respond to incidents. But this proliferation also came with different models, each of which has its benefits and drawbacks.
The University of Florida's Unmanned Aircraft Systems Research Program breaks down UAS technology into four major categories: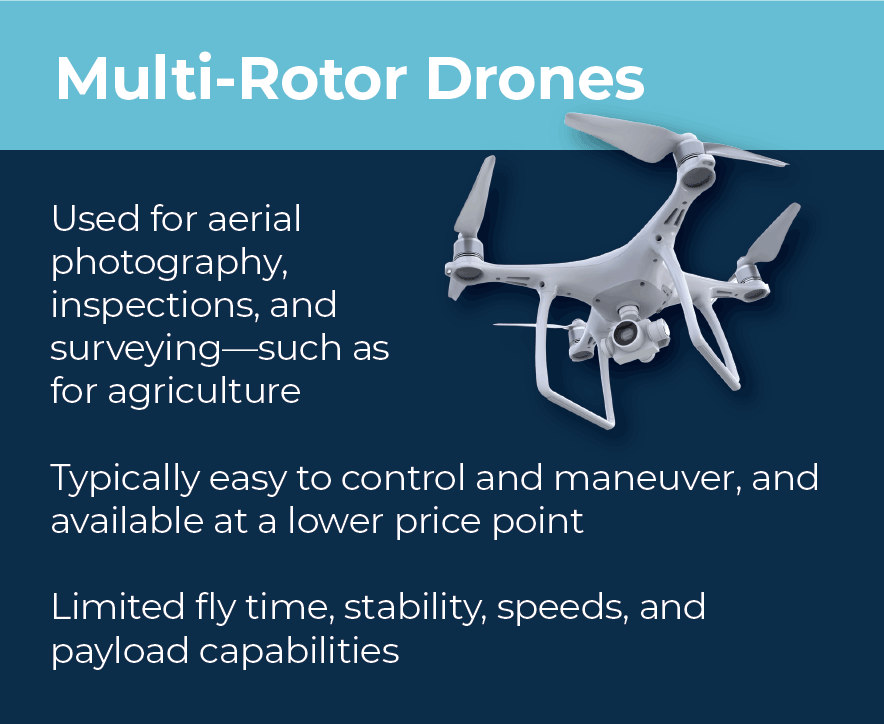 "Even though multi-rotor UAVs are the cheapest option available, they have their disadvantages," according to research from the University of Florida. "This is due to the fact that multi-rotor UAVs need a lot of energy to remain stable in the air against gravity and winds. The average flight time for multi-rotor UAVs ranges from approximately 20-40 minutes."
---
SM Podcast

Is it time to listen to respond or listen to learn? Learn how to leverage soft skills to drive more effective and impactful crisis preparation, response, and recovery.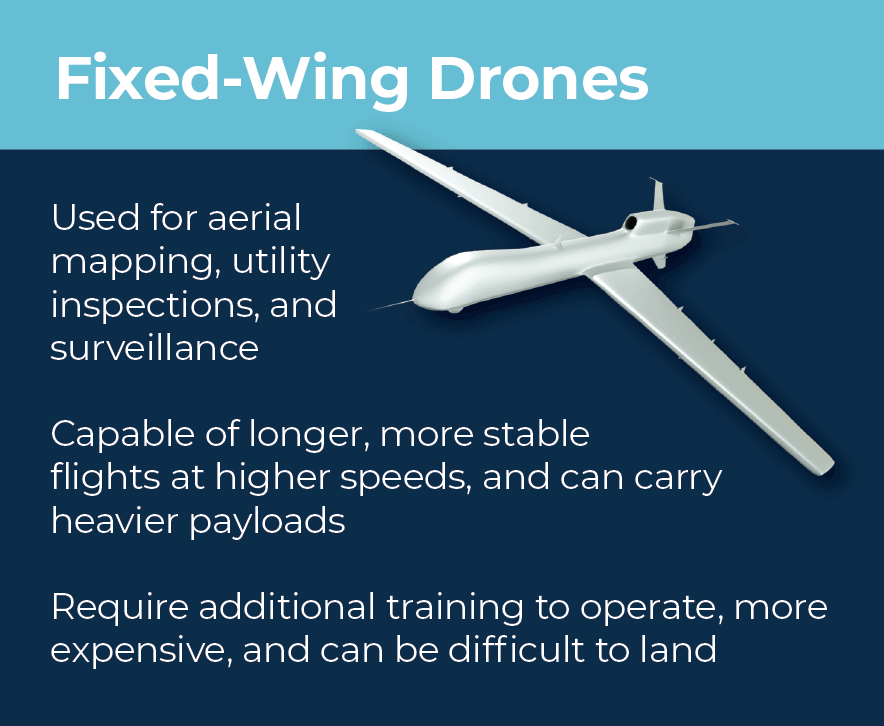 "A disadvantage of these types of UAVs is that they usually need a lot of space for takeoff and landing," the University of Florida assessed. "They also lack the ability to hover and are considered to be more complex and difficult to fly; they usually require a lot of training."
---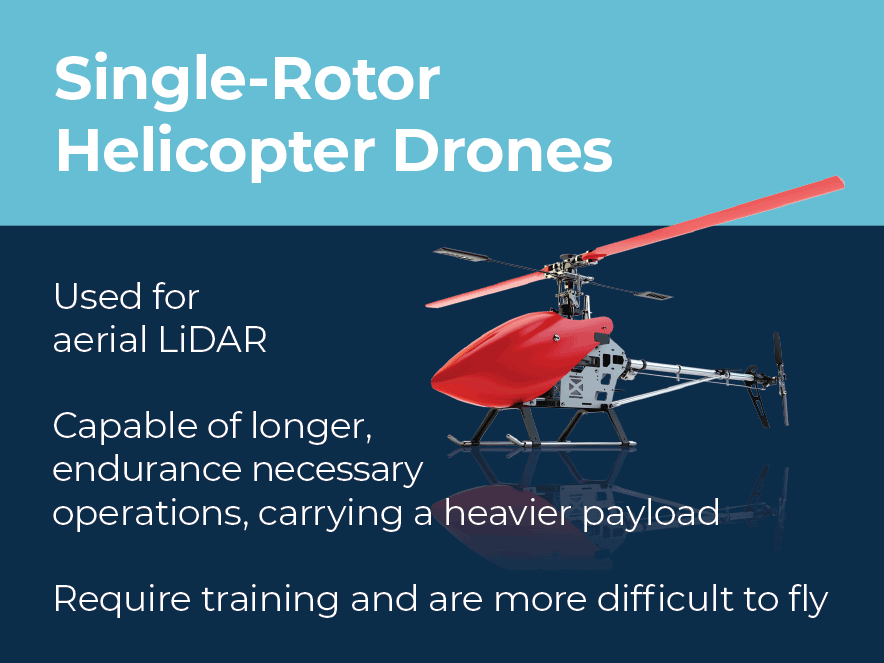 "These UAVs are usually powered by gas engines and therefore can fly for a longer time compared to multi-rotor UAVs," according to the University of Florida. "The downside of these types of UAVs are the operational dangers that come with their large rotors. They are also harder to fly, and significant training is required."
---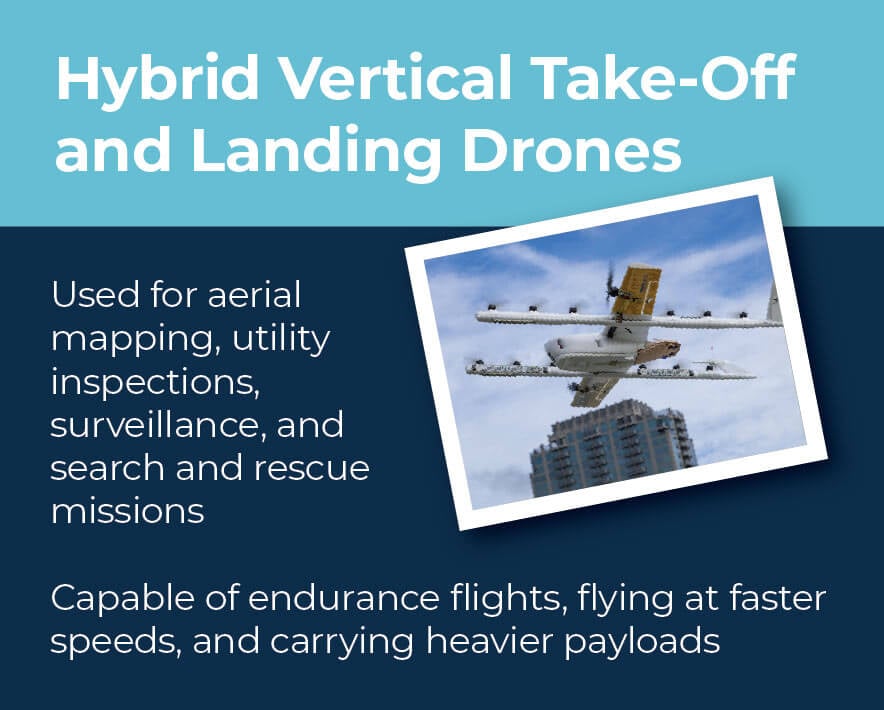 "They have a long flight time and can carry larger payloads, but their efficiency needs to be tested and evaluated," the University of Florida found.
---
Source: "Types of Unmanned Aerial Vehicles (UAVs), Sensing Technologies, and Software for Agriculture Applications," University of Florida IFAS Extension