Timeline: A Pattern of Violence
Historically Black colleges and universities (HBCUS) received dozens of bomb threats in 2022. While the uptick in threats was new, it's part of a long history of threats and violence towards Black institutions in the United States.
Here are some of the major documented instances of racially motivated violence towards institutions of Black power in America.
30 July 1866
A white mob attacked the Black Voting Rights Convention in New Orleans, Louisiana, killing 35 Black individuals and three white Radical Republicans, and injuring approximately 100 Black people.
15 April 1903
After lynching a 20-year-old Black man, Thomas Gilyard, who was accused of killing a white police officer, a white mob drove all the Black people from the downtown area of Joplin, Missouri, looting and burning their homes.
3 July 1917
A white mob attacked Black St. Louis residents, destroying their homes and property. The violence stemmed from the day before when white residents of St. Louis ambushed Black workers leaving factories during a shift change.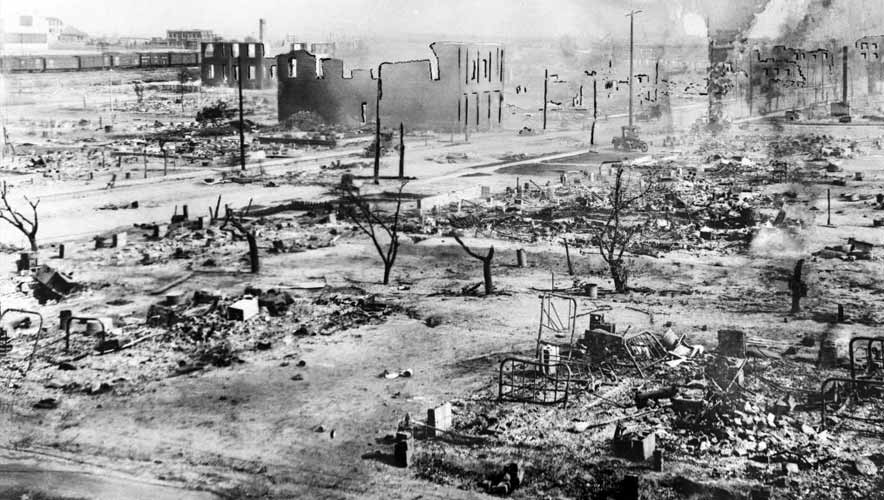 1 June 1921
A white mob, outraged that the local Black community organized to protect a man from lynching, destroyed the Greenwood District of Tulsa, Oklahoma (above), and killed hundreds of people.
5 January 1923
A mob of more than 200 white men attacked the Black community in Rosewood, Florida, killing more than 30 people and forcing survivors to flee. The assault was sparked by claim without evidence from a married white woman, Fannie Taylor, that a Black man escaped a prison chain gang and assaulted her.
30 January 1956
One month after the beginning of the Montgomery Bus Boycott, someone bombed the home of Dr. Martin Luther King, Jr., and his family. No one was injured.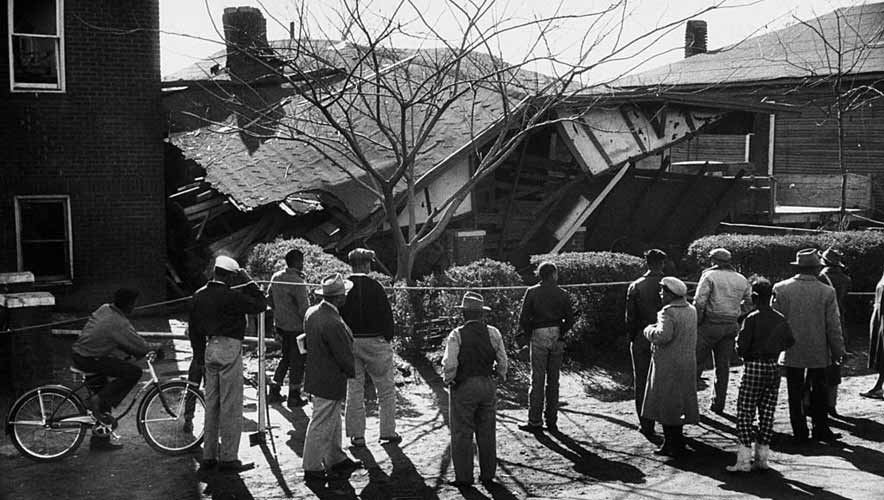 25 December 1956
Ku Klux Klan members bombed the home of civil rights activist Reverend Fred Shuttlesworth, destroying his home (above) and damaging his neighboring church. No one was injured in the blast.
9 February 1960
A bomb was detonated in the home of Carlotta Walls—the youngest member of the "Little Rock Nine" who were the first to integrate the Little Rock Central High School in Little Rock, Arkansas. Police officers arrested and beat Walls' father to try to coerce him into confessing to the bombing before arresting two Black men—who Walls doubted were responsible—who were convicted and sentenced to prison for the bombing.
21 May 1961
A white mob surrounded Montgomery First Baptist Church while civil rights leaders and more than 1,000 Black residents were inside. The mob vandalized vehicles parked outside, and after U.S. Marshals were called in to disperse it, the mob attacked Black residents' homes with bullets and firebombs.
25 September 1962
Matthew Baptist Church in Macon, Georgia, was burned to the ground. No one was arrested or charged.
Sponsored

Check out this guide to help you assess your school's safety readiness for the upcoming year.
15 September 1963
Ku Klux Klan members bombed the 16th Street Baptist Church in Birmingham, Alabama, injuring more than 20 people and killing four girls: Denise McNair, Addie Mae Collins, Carole Robertson, and Cynthia Wesley.
16 June 1964
Ku Klux Klan members beat parishioners leaving Mount Zion A.M.E. Church in Philadelphia, Mississippi, before burning down the church.
21 June 1995
Four Ku Klux Klan members set Macedonia Baptist Church on fire, one of 40 Black churches to be targeted in 1995 and 1996.
8 January 1996
Inner City Baptist Church in Knoxville, Tennessee, was vandalized with racial slurs before being burned down by Molotov cocktails, cans of kerosene, and gunpowder.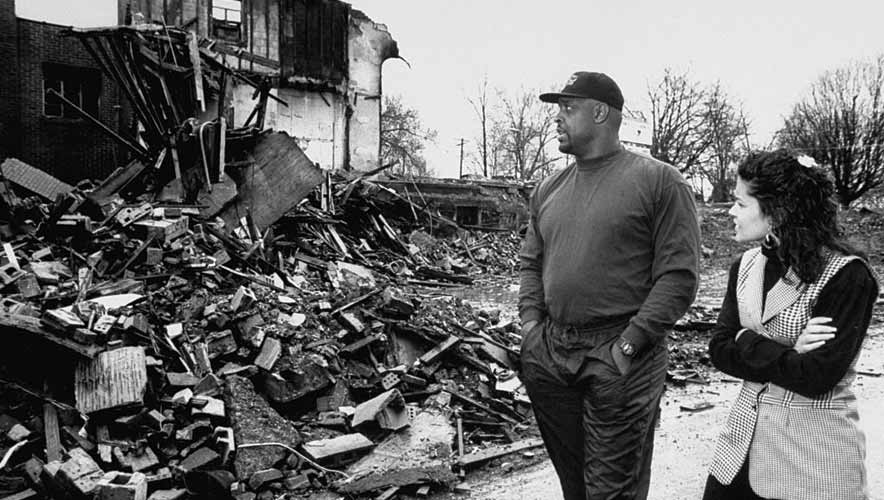 1 February 1996
Four churches in a six-mile area of Louisiana—Cypress Grove Baptist, St. Paul's Free Baptist, Thomas Chapel Benevolent Society, and Sweet Home Baptist—were set on fire on the anniversary of the sit-in in Greensboro, North Carolina.
5 November 2008
Three white men set fire to Macedonia Church of God in Christ in Springfield, Massachusetts, after the election of the first Black U.S. president, Barack Obama.
Sources: The Equal Justice Initiative, The New York Times, and The Washington Post.