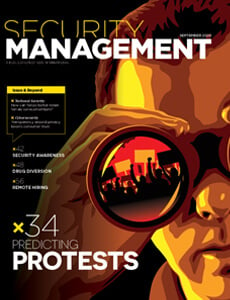 September 2020 | COVER STORY

The world is entering a decade of rage, unrest, and shifting geopolitical sands. Security leaders need to understand the factors behind mass protests to accurately predict them and mitigate their effects.
"Mass protest" is a complex term, taking on different meanings depending on the environment. It does not equal violent protest; however, the potential for morphing quickly into violence is real. Understanding how a mass protest may manifest in a certain environment will greatly improve resilience planning.