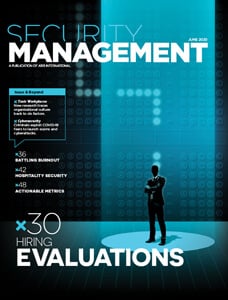 June 2020 | COVER STORY

Imagine this scenario: You get to the final stage of the hiring process for your dream corporate security job, and HR informs you that you are one step away from an offer. All you need to do is answer one question within 30 seconds: Find the next number in the sequence: 2, 7, 28, 63, 126, ___.

Did your heart just skip a beat? Wel­come to the new world of hiring, in which assessments matter and objective reviews of prospective candidates rule over subjective evaluations and opinions.