Cancún remains one of the safest locations for tourists and travelers in Mexico, but recent incidents reinforce the message that violence can happen anywhere, and cartel activity can spill over and threaten bystanders.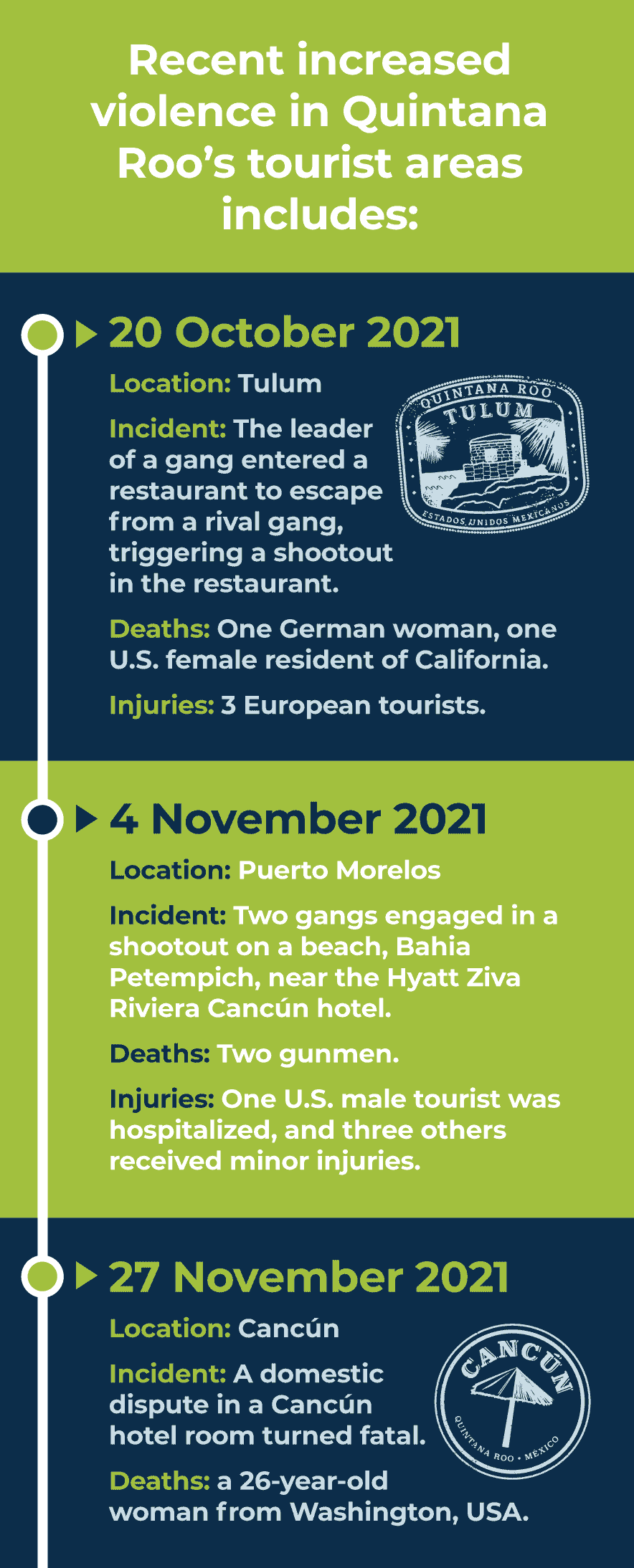 Sponsored Content

ASSA ABLOY Global Solutions has been at the forefront of security innovation to provide hoteliers with solutions that can cater to their latest needs. Using its proven expertise in customer journey mapping, the company continues to develop new technologies that address growing demands for safer, contactless, more efficient and personalized hotel environments. Industry-leading platforms include electronic RFID door locks and safes, Mobile Access, cloud-based access management software and the latest in location-based staff safety and asset management technology.

Related Article

Collateral Damage: Cartel Activity Spills Over into Tourist Resorts

Although Mexico's famous tourism hub Cancún has been in the spotlight lately for violent incidents, its crime rates are still significantly lower than many U.S. cities.