Certification Profile: Vashita Mehra, CPP, PCI, PSP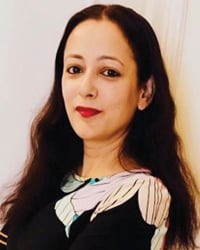 When Vashita Mehra was transitioning out of military service in 2008, she knew that her corporate future would involve security management.
"This is where my passion and expertise lie," she explains. "The constant evolution of this field in terms of technology, new concepts, and new challenges excites me."
In building her career, Mehra says she wanted to demonstrate that the notion that security is a "man's domain" is a myth. "I just could not understand what was so man-specific about security management that a woman could not do it. I wanted to get in here and make a place for myself and others, too," she says.
She oversees security operations for India for an international multibillion-dollar risk management firm. Also, she's one of 28 women worldwide—and the only woman in India—who hold the ASIS board certification triple crown.
"I started my certification journey with the aim of attaining the Certified Protection Professional (CPP®) designation," she shares. "I wanted to do this because it is one of the most difficult security certifications, and I wanted to understand the concepts therein."
She passed the exam on her first attempt—and was hungry for more. She studied for the Professional Certified Investigator (PCI®) exam—"an extremely interesting subject" she studied "more out of interest with the subject than with the aim of passing the exam"—and passed that as well. Wanting to complete the set, she studied for and passed the Physical Security Professional (PSP®) exam soon after.
"The amount of knowledge required for these certifications is immense," she says. "When you study so much on a subject, it seeps into your thought-process and behavior. Because of these certifications, I was able to fine-tune my internal security processes and enhance my security procedures."
Given the boost that she experienced in her professional security practice and the accolades and recognition that she has received from her peers since attaining the ASIS certifications, Mehra's response to those considering whether to similarly pursue certification is simply: "Go for it."
Profile by Steven Barnett, ASIS communications specialist