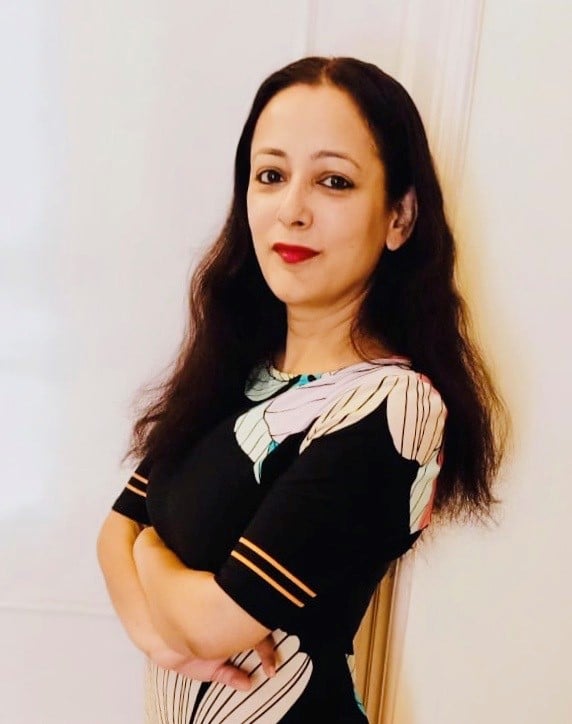 By Major Vashita Mehra (Retd), CPP, PSP, PCI
Country Head – Security, Marsh McLennan
ASIS Delhi Chapter Women in Security Committee
I started my Corporate Security journey in 2009 after serving 8 years in the Indian Army. Transitioning into private security was an obvious choice for me, though at that point in time many people advised me against it as there were not many women in the security profession, particularly in India.
Truthfully, the first several years of my "new career" were uncomfortable for a number of reasons, including:
Interviewers were not shortlisting women for vacant security jobs, resulting in significantly lower (or no) opportunities.
Managers were significantly challenged managing female team members.
Security-related events I had attended only had 3-5% women in attendance.
Women in security have faced a lot of sexism and misogyny in the workplace – and policies regarding workplace equity did not exist.
Over the past dozen years, I have observed a paradigm shift with regards to equity in the workplace -- organizations shifting its focus considerably more to diversity and inclusion. While there is still a lot to be done but there are things managers can do to create an environment that can attract the best and brightest female talent.
Based upon my experiences in the military and private sector, I have developed these five tips on how to empower women in your workplace. As managers, these tips will not only empower women in your workplace, but create a foundation and mindset of respect and opportunity that all staff can benefit from.
Empowerment Through Hiring: The strongest form of empowerment is financial empowerment. When you hire someone, you give them a chance to be financially stable. So, look at your team and if the diversity ratio is skewed then this is your opportunity to balance it and bring individuals with different insights and perspectives on board -- making your teams even stronger. What is the composition of your teams?
Empowerment Through Respect: Respect is the soil from which equality and empowerment can grow. For centuries, we have been conditioned on what a woman should do, rather than what a woman can do and we need to try and recognize this subconscious conditioning and remove it because only then will we be able to create a conducive environment for her to work in. As a manager, are you doing everything in your power to create a respectful work environment?
Empowerment Through Mentoring: Mentors are hard to come by and great mentors are even harder to come by. Mentors are sounding boards, advisors and collaborators who truly care about the profession. Find yourself a mentor (no matter where you are in your career). I invite you to learn more about ASIS International's Mentoring Program by clicking here.
Empowerment Through Opportunity: Ambition is not gender specific. Ambition is the desire to be successful and there is nothing wrong with working diligently towards achieving the milestones that one has set for themselves. These milestones define the difference between a 'job' and a 'career'. Start by asking your staff, two important questions – Where do you want to be in a year? How can I help you get there?
Become a Vocal Ally: Who is a vocal ally? Someone who speaks-up in support of someone else. Innovative and healthy work environments foster support among colleagues and management alike. The keys to becoming a vocal ally are quite simple – Listen (to your staff), Ask (your staff about the opportunities they are seeking), and Act (by showing your support whenever possible).
These are fantastic times that we are living in, where diversity, equity and inclusion have become much more than words in a rapidly evolving world. As managers, we all have a role to play in making our respective workplaces inviting and diverse.
---
There are currently more than 1,000 global security professionals who have joined ASIS International's Women in Security Community. I encourage even more ASIS members to join this vibrant community to gain new perspectives and best practices. Also, I would invite you to check out ASIS International's Diversity, Equity, & Inclusion resources and its Career HQ to view valuable tools and information available to you.
arrow_upward