Learn about the various award and scholarship offerings through the ASIS Foundation that provide opportunities for professional development, and our chapter and certification awards that recognize creative programs, projects, and initiatives taking place at the local level.
Celebrate past ASIS award winners:
Criscuoli Volunteer Leader of the Year
In honor of executive vice president and longtime volunteer, E.J. Criscuoli, this award recognizes an ASIS volunteer who has exhibited strong leadership at the chapter or regional level.
apply here
Don Walker Award for Enterprise Excellence
In honor of longtime volunteer, Don W. Walker, CPP, this award recognizes an individual demonstrating commitment to security management education, certification, and standards and guidelines for executive management level of the security discipline in a given enterprise.
I.B. Hale Chapter of the Year
Established in 1972 to honor former ASIS President and Chairman of the Board I.B. Hale, the award recognizes the most outstanding chapters in several award groups.
apply here
Security Education Grant in honor of Roy Bordes
Funded by the ASIS Foundation, this grant supports Supports a chapter in delivering a two-day security education program with a grant up to $10,000 to an ASIS chapter, anywhere in the world. The grant covers funding for instructor(s) travel, honorarium and presentation materials.
apply here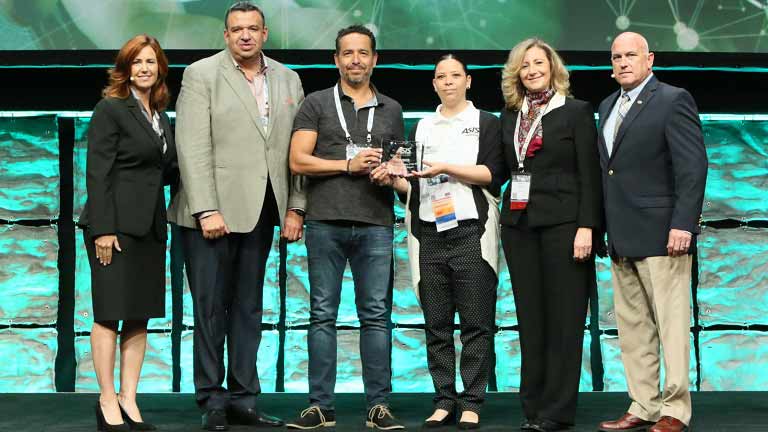 Community Service
This award recognizes chapters for outstanding service to the local community.
apply here
Chapter Website of the Year
This award recognizes chapters for outstanding web design and content.
Chapter Newsletter of the Year
This annual award recognizes outstanding print and electronic chapter newsletters.
apply here
Regional Certification Award
Recognizes certified security professionals who have made significant contributions to the enhancement and advancement of the CPP, PSP, or PCI designation.
Click here to download application
Organizational Award of Merit
Recognizes an organization displaying outstanding leadership and a commitment to the professional development of their security professionals through certification.
Click here to download application
Winners are recognized at Global Security Exchange (GSX), formerly known as the Annual Seminar and Exhibits.
Karen Marquez Honors (Women in Security)
The Karen Marquez Honor is presented annually to a female security professional who has consistently worked for the betterment of the security industry over an extended period (minimum 15 years experience or equivalent—law enforcement/military, or 10 years experience or equivalent—law enforcement/military—with an ASIS Certification).
Ralph Day Security Officer
Each year, one Security Officer is recognized for outstanding service/acts in the security profession by the Security Services Council (SSC) through the Ralph Day Security Heroism Award. It is meant for those that perform a heroic act. This involves circumstances where a private security officer risks his or her life to save another person.
What the Award recognizes: The Ralph Day Security Heroism Award is awarded to a front line security officer who has performed in a superior, gallant or heroic manner in the course of his or her duties and, in doing so, has far exceeded the expectations of their position and training.
YP GSX Experience Award
The Young Professionals Council will be offering the ASIS Young Professionals GSX Experience to three high achieving security professionals to provide lodging, transportation, and an all-access pass to GSX 2018. You must be under 40 to apply for this award and meet a criteria based on need, merit and volunteer leader participation.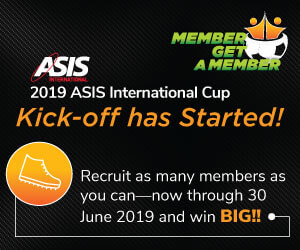 ASIS International Cup
Are you ready for a little friendly competition?
The ASIS International Cup member-get-a-member campaign challenges you to recruit new ASIS members and be rewarded with chances to win a wide range of great prizes.
By recruiting new members, not only will you help bring your colleagues the same access to valuable resources and savings, you'll compete to win the grand prize, a Global Security Exchange (GSX) event package!