Learn more about the various award and scholarship offerings through the ASIS Foundation that provide opportunities for professional development, and our chapter and certification awards that recognize creative programs, projects, and initiatives taking place at the local level.
Celebrate 2018 ASIS award winners
Past winners:
I.B. Hale Chapter of the Year
Established in 1972 to honor former ASIS President and Chairman of the Board I.B. Hale, the award recognizes the most outstanding chapters in several award groups.
Criscuoli Volunteer Leader of the Year
In honor of executive vice president and longtime volunteer, E.J. Criscuoli, this award recognizes an ASIS volunteer who has exhibited strong leadership at the chapter or regional level.
Don Walker Award for Enterprise Excellence
In honor of longtime volunteer, Don W. Walker, CPP, this award recognizes an individual demonstrating commitment to security management education, certification, and standards and guidelines for executive management level of the security discipline in a given enterprise.
Chapter Website of the Year
This award recognizes chapters for outstanding web design and content.
Chapter Newsletter of the Year
This annual award recognizes outstanding print and electronic chapter newsletters.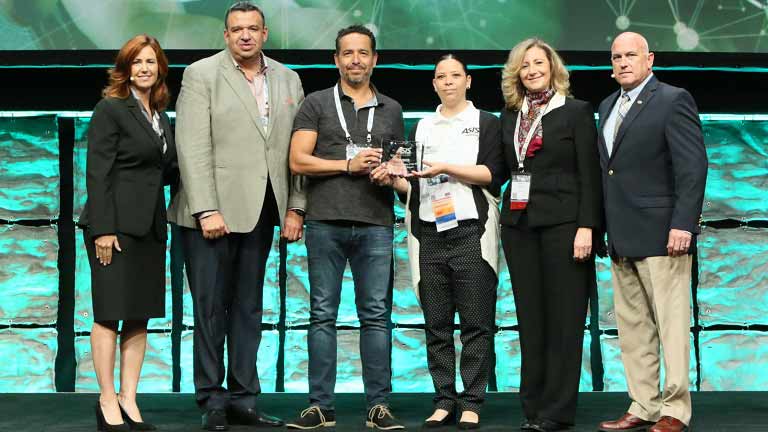 Community Service
This award recognizes chapters for outstanding service to the local community.
Certification Regional Award of Achievement
Recognizes individuals that make a significant contribution to the advancement of ASIS board certifications. Winners are recognized at Global Security Exchange (GSX), formerly known as the Annual Seminar and Exhibits.
Certification Organization Award of Merit
Recognizes an organization for demonstrated leadership and a commitment to the professional development of their security team through certification or for significant contributions toward the advancement of ASIS certification programs.