This is the start of your ASIS membership story
Jump in and get started!
Follow these 5 steps to get the most out of your ASIS membership

Tell Us About Yourself

We want to know you and your story! Share your background, select your communication preferences, and put a face to your name.

Once logged in, all of this can be done through the My Information section in the top right navigation, just click My Account to review and update your full account details.

Connect with the Global Community

Joining ASIS connects you with a vibrant professional community wanting to help you succeed. Log into community.asisonline.org and accept the Terms of Use to become an active member.

Once connected, share experiences, ask questions, and collaborate with colleagues from around the world. Start by introducing yourself!

Contact Your Local Chapter

Content is king, but connections are priceless. Reach out to your chapter's leadership to leverage your local network, events, and professional development opportunities.

Find your chapter leader via the My Chapters link in the right column of your My Account page and learn how you can get involved.

Learn, Learn, Learn!

When it comes to professional development for security professionals, ASIS is unmatched it its offerings. Browse the vast array of global events, join a webinar, explore certification options, or find an education course that matches your needs.

Maximize Your Membership

Take the next step and explore leadership and professional development opportunities with volunteer roles available across chapters, councils, and committees. Get engaged and motivated by your peers and grow professionally while giving back.
---
Your ASIS membership offers so much more
Explore these important benefits

ASIS Board Certification: APP, CPP, PCI, PSP
Become one of the many ASIS board certified practitioners that are leaders, mentors, and trusted strategic partners, serving both their organizations and the profession!

Learn More



Security Management Magazine
Go online to read the latest articles from ASIS' award winning magazine. Sign up for daily or weekly SM newsletters through your communications preferences in your ASIS account.

Standards & Guidelines - Free Download
Don't forget to download your copy of ASIS Standards & Guidelines. Complimentary for members.
Career HQ – Take Charge of Your Future
Looking to take the next steps in your career? Visit the ASIS Career HQ to explore a variety of global security career opportunities.


Scholarship, Grant, and Award Opportunities
Grants and scholarships are available to all ASIS members through the ASIS Foundation. Applications can be submitted from February to April each year. In addition to, awards are given to chapters, councils, and individuals to recognize their contributions to the security profession.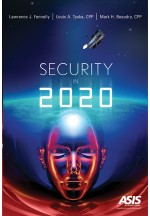 Publications
Check out the ASIS bookstore for publications covering all aspects of security management and enjoy member discounts.
State Net Legislative Tracker
ASIS members take advantage of an important tool to track U.S. state and federal legislation in several key subject areas relevant to the work of security professionals. ASIS has contracted with Lexis-Nexis State Net to provide this members-only benefit. Make it a regular part of your issue awareness and advocacy plan.
----------------------------------------------------------------------
ADDITIONAL RESOURCES
ASIS FACT SHEET Annual Report CSO Center ASIS Foundation
Connect with ASIS on Social Media

| | | | |
| --- | --- | --- | --- |
| | | | |