How to Design a Security-Centric Lobby
Modern lobbies prioritize traffic flow, address operational problems, enhance security, and provide a more contemporary appearance.
The main entrance to a commercial office building plays an important part in establishing the building's identity. The entrance may be designed to be warm and inviting, to reinforce security controls, to deter crime, or to make an impression on visitors. And while many activities may take place in the lobby, the security desk is typically the nerve center—where staff answer key questions for visitors while keeping tenants safe.

Lobby Design
While the focus of lobby design often centers on the aesthetic appeal and the functional traffic flow through the space, for security it is important to support visitor management and access control functions. This means the lobby layout should support good natural lines of sight for both security staff and visitors. Work with stakeholders to determine the appropriate blend of visual appeal, functional requirements, and sense of security for the given facility.

Security Desk Design
The desk itself serves as a central point of access monitoring and control for the lobby space. Depending on the specific functions to be managed from this location, the desk may be referred to as a "reception desk" if the emphasis is on welcoming visitors and providing personal assistance or a "security desk" when the emphasis is on building security. Construction will differ depending on the intended purpose of the desk and its equipment.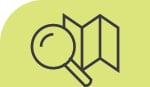 Where Am I?
• Situate the lobby desk between building entrances and interior access control points, where visitors can easily find and access it.
• Use pathways to reinforce separate paths of traffic flow for visitors and tenants.
• Ensure that staff can see entrances, interior access points, and seating areas from the lobby desk.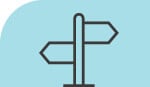 Where Do I Go?
• Implement access controls—including card readers and turnstiles—to keep interior areas private.
• Integrate controls with building elevators to prevent unauthorized access to specific floors.
• Augment visitor management functions with visitor check-in kiosks or a building directory at the lobby desk for efficiency.



What Stuff Does the Desk Need?

Desk dimensions must be the right size to accommodate all necessary security, visitor, and building management equipment.

Determine the power, cabling, and cooling requirements that will need to be integrated for each piece of equipment.

Include sufficient power and network outlets—typically at the desktop and in equipment cabinets.

Ensure routing of conduit for power and low voltage cabling is incorporated into the design.

Plan storage space for personal items and supplies to keep workspaces clear.


Who Should Be Involved?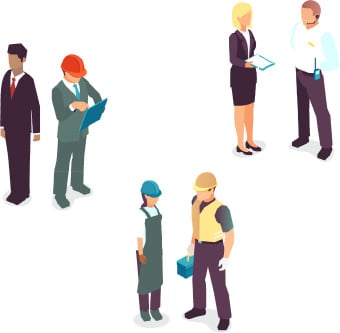 Stakeholders in lobby design should include:
• Owner
• Architect
• Millwright
• Electrical
• Security
• Telecom­munications
• Specialty Systems
• Engineers or Integrators
Is the Security Desk Functional?

Ensure buttons and controls are within easy reach
of desk personnel.


Consider the height and viewing angle of monitors
or indicator lights to provide easy viewing.


Ensure screen brightness and glare are not
a problem.


Will staff be standing or sitting? Adapt the desk
design to facilitate ergonomics.


Where multiple staff will be posted, group monitors
and controls to fit each individual's specific duties.


Determine counter locations and heights based
on the types of transactions, as well as accessibility
and code requirements.


Will staff be able to hand things to visitors and
vice versa?

Where staff protection is a high consideration, the design should hinder visitors from reaching over or around the desk.


Is there counter space for visitors to set down bags
or drinks?
Coleman Wolf, CPP, is the security practice leader at Environmental Systems Design, Inc. (ESD). He has more than 20 years' experience as a security engineer and consultant and is a member of ASIS International.
Related Article

Growing a Sense of Ownership with CPTED

When budgets are tight or leases prohibitive, security leaders can turn to natural and low-impact security measures—landscaping, signage, and workplace culture.