How to Get Community Support for Public Safety Technology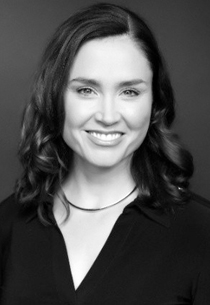 Anyone that's been in the software industry for a while has heard the term predictive analytics batted around. Vendors talk about predictive maintenance, predictive demand models, and predictive customer satisfaction modeling.
There is not a lot of controversy around trying to predict issues before they happen until you enter the public safety realm. Raymond Martinez, Miami's former chief of police is quick to point out, "You don't want to use the term predictive in policing."
He's not alone. Brando Benefei, an Italian member of European Parliament, wants to ban predictive policing and facial recognition in public places. He says he believes society cannot "risk meddling with the presumption of innocence."
Sponsored

Read this article to learn about new technologies and best practices that can help prepare and protect campuses from the potential threat of an active shooter.
The word surveillance is almost as troubling to many people. There is a big difference in the connotation of surveillance cameras and public safety cameras, especially in communities that have built up a distrust of police.
Few people understand this better than Barry Friedman, law professor and director of the Policing Project at New York University School of Law. His organization was created to ensure the "public has a voice in setting transparent, ethical, and effective policing policies and practices before the police or government act. The goal is to achieve public safety in a manner that is equitable, non-discriminatory, and respectful of public values."
In testimony before the New York City Council Committee on Public Safety on 18 December 2019, he explains that "Surveillance carries a negative connotation that is both under and over inclusive. These technologies are used to keep people…safe. Agree or disagree with them, it would be remarkable to ask the police to assure public safety and not collect any information."
Friedman says that he believes the deeper concern is not the cameras themselves but the treatment of the data being acquired. This is something that requires a thoughtful and collaborative approach with law enforcement, city officials, technology experts, and civil rights leaders sitting together operating with a shared set of principles for how public safety technology, including the data, should be used.
To help them, the Policing Project has recommended the following set of principles be used as a best practice:
Ensure the public has a voice in decisions to authorize policing technology.


Provide citizens with information about what the technology does and how it works.


Provide clear rules about deploying policing technology: when it can and can't be used, how each use is authorized and by whom.


Set sharp, clear limits on the use of data on topics like how long it can be retained, how it can be shared, or how it can be combined with other data purchased from private vendors.


Provide strong oversight and disclosure on how police use these technologies and how they are performing.
Operating by these principles will help law enforcement agencies build community support and trust. Without those, the technology designed to improve community safety will instead divide community members.
Sponsored

Stop crime BEFORE it occurs with Speco Technologies' Digital Deterrent®. Check out our website!
It's happened before. In 2016, San Diego deployed thousands of streetlight cameras with sophisticated cameras and microphones without proper community engagement and debate. As a result, there was a backlash by residents that saw the cameras as an invasion of privacy and as a technology that unfairly targeted disadvantaged communities. They called for the cameras to be turned off.
Lost in the debate was the fact that the cameras were helping San Diego police officers do their jobs. Between August 2018 and July 2019, the cameras provided evidence in 140 cases, including 130 homicides or attempted homicides, seven sexual assaults, and 23 serious collisions, according to City of San Diego officials.
Working to better equip his team, Chief David Nisleit made a public plea in January to use the streetlight cameras once again. He explained how cameras helped the department track down a suspect in the death of a man who was pushed into the side of an oncoming train. The police argued that cameras have helped them solve crimes, reduce the cost of investigations, and increase conviction rates. The city has even had a few cases where defendants saw themselves on video and, rather than going to court, took a plea deal. Footage from cameras has also helped exonerate people. In one instance, police dropped a murder case when they realized after viewing video that the suspect acted in self defense.
Nisleit is not alone. In a comprehensive study of public safety cameras published in 2019, researchers from McMaster University found that 87 percent of law enforcement agencies in cities with populations of more than 250,000 use public safety cameras for a reason: crime went down after they were introduced.
The report found cities that implemented public safety cameras saw drug crime reductions of 20 percent, as well as decreases in vehicle and property crime. Cameras have also provided material evidence in thousands of police investigations.
With violent crime rates on the rise in the United States and law enforcement asking for help, San Diego has taken another approach. One that, whether conscious or unconscious, embodies many of the principles the Policing Project recommends.
SM7 Newsletter

Find out your top 7 security-news articles,
delivered to your inbox, weekly.
San Diego created a new privacy advisory board composed of technology experts and community leaders that will evaluate all future surveillance proposals. In addition, the city is drafting legislation for how it will acquire and use surveillance equipment and technology. The board will evaluate new technology projects based on the law and city values.
The board is starting its work by reviewing existing camera deployments under the lens of civil rights and discrimination. Like Friedman, San Diego Council Member Monica Montgomery Steppe said in coverage by The San Diego Union-Tribune that she believes, "oversight is a good thing."
"Technology is imperative in the way that we conduct city business, but that does not mean we get a blank check," she added.
Other cities can benefit from the learnings of San Diego. Janine Erikat, a policy advisor for the non-profit Partnership for the Advancement of New Americans, says she hopes the city's new approach will set, "a precedent for the county."
The odds are good. More cities, like San Diego, are sharing their learnings from early deployments. They, and organizations like the Policing Project, are doing more than helping cities predict where issues may occur. Rather, they provide examples of how to prevent backlash through stronger upfront partnerships with communities.
Heather Ritchie is the chief marketing Officer at Ubicquia. Prior to joining Ubicquia, she ran marketing for Nokia's $3.5 billion Cloud and Network Services business. Ritchie has led marketing and communications functions for multiple technologies, geographies, and business groups within Nokia and Alcatel-Lucent. She is a seasoned-leader that has managed global teams, run data driven programs, and worked across all marketing disciplines. She's lived in Canada, China, the United States, and Singapore.
© Heather Ritchie, Ubicquia