Here to Help: Smart Cities Tech Aids First Responders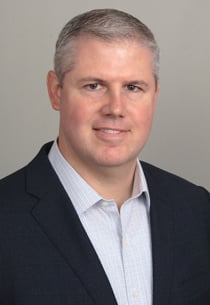 Just 51 percent of Americans would consider themselves comfortable living in a "smart city," according to a recent poll conducted by Axios and Momentive. And while that number jumps as high as 71 percent among younger respondents, less than half of respondents more than age 45 responded positively.
While it is hardly news that young Americans are more willing to embrace technology than their older counterparts, many of those older respondents would probably be shocked to learn that smart cities are not a futuristic concept. In fact, many of them may already be living in cities that have some degree of policy, program, or technology deployment that places the community somewhere on the smart city spectrum.
Cities have deployed technologies that support public safety, improved mobility, and efficient delivery of public services for decades, but within the past 10 years it has become trendy to label these as smart city technologies. Modern traffic control systems use cameras and sensors to optimize traffic lights. Environmental regulators use air quality sensors to test pollutants. Municipal buildings use surveillance cameras with license plate recognition and other advanced analytics.
But perhaps the most interesting uses—and those most likely to impact the lives of everyday residents—are those being employed to support emergency response. Modern smart city technologies can help police, fire, and medical responders serve their community in more efficient and intelligent ways.
The Ultimate Sensor
Cameras have always been extremely useful from a security standpoint, but until relatively recently they could deliver only one thing: a video stream. The ratio of video content to human operator capacity has historically relegated use cases to post-event review and forensic analysis.
Today's most advanced high resolution Internet protocol (IP) cameras are equipped with deep learning (DL) artificial intelligence (AI) built in. The additional processing resources allow AI inferencing to be conducted on the edge device to produce rich metadata and labeled objects. This makes the post-event forensic review process more efficient by allowing security personnel to filter data to search for key tags or labels rather than spending hours reviewing video footage.
It also opens the door for new use cases. Intelligent workflows can leverage DL-enabled video solutions to deliver the right video from the right device to an operator in near-real time, effectively making the whole solution—a combination of people, process, and technology—proactive rather than exclusively reactive.
This rich metadata also yields value to stakeholders outside public safety and emergency response. Municipal administrators, like city and county managers, chief information officers, and public works directors, can use metadata to better understand how people, products, and vehicles move throughout the public right-of-way. The aggregated data equips data scientists to help redesign transportation corridors, modernize streetscapes, and quantify footfall and corridor throughput to assess value and support economic development within communities. Ultimately, metadata from IP cameras with DL processing resources help define how communities are designed.
First Responder Applications
Keeping large gatherings safe is critical. Whether those gatherings come in the form of political demonstrations or sports championship parades, there is always the possibility of situations spiraling out of control.
Used strategically, today's cameras can provide a more complete view to a central operations center, allowing operators to better understand what is happening on the ground and deploy their resources accordingly. After all, keeping a demonstration safe isn't as simple as putting a police officer on every corner—in fact, there are times when that could inflame an already tense situation. Using cameras with analytics capable of detecting aggressive behavior, gunshots, and other indicators of danger can help command centers deploy the appropriate resources quickly, efficiently, and in a manner most likely to produce a safe outcome for both the public and the responder.
This has a very real impact. U.S. regulators estimated that "as many as 10,000 lives could be saved every year by reducing 911 response times by just one minute," according to The Wall Street Journal. Cameras that automatically detect dangerous behavior and alert the appropriate authorities in real time can help first responders bring that goal to fruition.
This represents an important shift in mentality. Cameras are not always an effective crime deterrent, but they can be used to detect and mitigate dangerous situations before they escalate. In some cases, they may even be used preventatively. Some U.S. states now use thermal cameras to detect wildfires before they can spread. These same concepts can translate from forestry areas to rural and urban communities for detection of anything from fire events to weather patterns likely to result in flooding—a common issue that disproportionally impacts economically challenged neighborhoods.
It's also important to emphasize that new technology is always emerging, especially as developers find new ways to apply analytics to existing tools. License plate recognition is increasingly popular, as a report from the International Association of Chiefs of Police found that a high percentage of violent crimes are committed using stolen vehicles.
Other sensor technologies, like radar and Light Detection and Ranging (LiDAR), are useful for identifying the size, shape, and distance of objects. "Sensor fusion" is a concept of blending multiple sensors together to enhance accuracy and value. Radar and cameras will likely be combined in emerging use cases to provide the most complete data representation, providing even richer insights for both first responders and city administrators.
Smart Cities Are Already Here
Some members of the public may be reticent to embrace smart city technology, but the reality is that technology is already here—and it is being used to save lives. By helping first responders address emergency situations faster and more effectively, and reducing tensions between demonstrators and police on the street, smart city technologies are already having a significant impact on everyday life. As new tools and resources continue to emerge, this technology will continue to help decision makers shape city life in intelligent and safety-conscious ways.
Kevin Taylor, segment development manager, Smart Cities, Axis Communications in the Americas. Taylor is responsible for developing the organizations strategy within the local government vertical segment. Taylor has more than 20 years' experience in the security and low voltage industry. He serves on multiple committees and working groups across various industry associations and is an ASIS member since 2019.