Introducing AI-Enabled Incident Management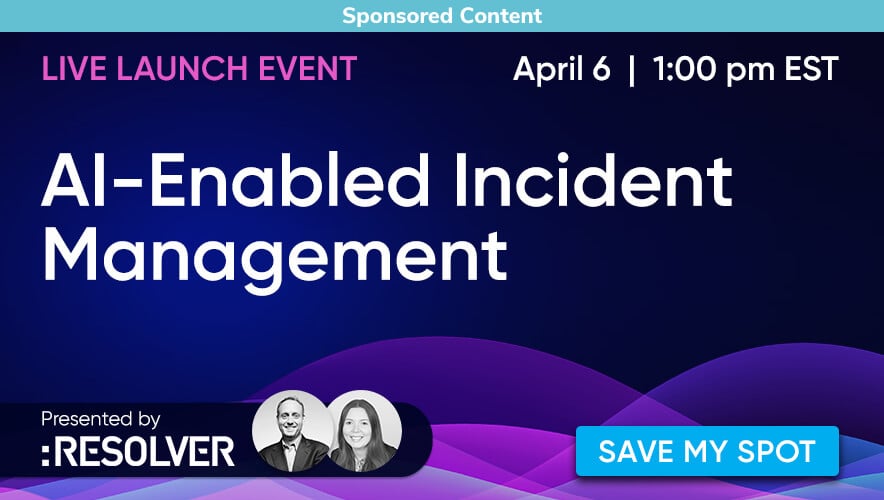 The security industry is rapidly undergoing a digital transformation. We are collecting more data than ever, but many teams struggle to use that information effectively. To help solve this challenge, Resolver is excited to announce our first AI-enabled features; AI-Enabled Incident Triage and Language Translation.
Join us on April 6 for our Live Launch Event and be one of the first to see how AI can help you to:
• Automatically extract incident details
• Dramatically reduce the time it takes to triage incident submissions
• Minimize response times
• Improve the consistency and accuracy of your data
See for yourself how you can transform your security process with Resolver's AI-Enabled Security Management solution.
Sponsored content