Certification Profile: Paul Case, CPP, PCI, PSP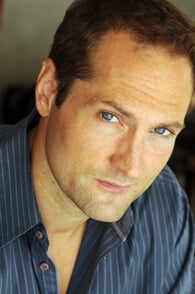 Paul Case's career in security began when he was in high school—he served as a bouncer at the age of 16. By the time he entered university, he was qualified to be hired in leadership and supervisory roles.
In 2011, he became the acting manager at a guard company facility in Los Angeles. He discovered ASIS International while researching best practices for security management. As he puts it, "I like to be good at what I do."
He encountered 2013 ASIS President Geoffrey Craighead at a work-sponsored training session, and the two shared a conversation about the Certified Protection Professional (CPP®) certification. Impressed with Case's dedication to earn this credential, Craighead lent his own copy of the Protection of Assets (POA) bundle to aid Case in his study efforts.
"I will forever be in debt to Geoffrey Craighead for this," Case reflects. "I owe him my security career."
As he worked by day and studied by night, Case found that his studies had a real impact on his day-to-day operations.
"Putting theory into practice is a solid way to formalize the learning," he notes, "and the learning was directly tied to the things I was doing every day."
Case attained his CPP certification in 2014, and in 2017 he became attached to security preparations for the 2020 World Expo in Dubai. As security manager, he was tasked with developing the Expo's manned guarding program from scratch and setting it into motion.
As Expo preparations were underway, the three-square mile site accommodated 45,000 laborers (representing 192 countries) and 15,000 deliveries per day—all in preparation for an event set to host 250,000 guests per day. At the height of this preparation, Case's team tackled rush hours that saw 28,000 people entering the site through just three gates.
Throughout this hustle and bustle, Case still made the time to attain his Physical Security Professional (PSP®) certification in 2018 and his Professional Certified Investigator (PCI®) certification in 2019.
"Certification has allowed me to take industry best practices and apply them directly to the work I am tasked with doing," he states. "Certification has given me the foundation on which to build security programs and the tools with which I adjust those programs to meet new challenges. I often say, 'The certification is nice, but the knowledge gained to achieve that certification is indispensable.'"
And where ASIS certifications gave Case the lessons he needed to build the security program for this massive undertaking, he passed those lessons on to his team when it became time for him to move on.
Because the COVID-19 pandemic is delaying the Expo from October 2020 to October 2021, work on the Expo has slowed—and Case finds himself looking to the next opportunity. Equipped with a tremendous knowledge base and an impressive list of experiences that he can call on, Case looks to the future.
"My security career has now taken me around the world, shown me things I never would have dreamed existed, and introduced me to people I am honored to know," he concludes. "I'm excited to see what comes my way next."
Profile by Steven Barnett, ASIS Communications Specialist