Safeguarding Your Stay: Hospitality Security Risk Management in Unique Situations
It's often said that the greatest catalyst for change is a tragedy. Hospitality facilities are increasingly sought out as safe havens during extreme events. As the variety of security challenges expands—from the unpredictability of terrorism to annual natural disaster seasons—hospitality security leaders have the opportunity to use incidents to spark change.
Erawan Shrine Bombing
August in Bangkok, Thailand, is typically marked by hot and sticky days, but once the sun and the humidity drop, locals and tourists fill the streets, mingling in bars, restaurants, and the city center's iconic landmarks. One of those popular places was the Erawan Shrine, an outdoor Hindu religious site near the Ratchaprasong intersection—one of the city's busiest intersections that bustles near five other shrines and several shopping attractions. Built in 1956, the shrine was meant to eliminate the bad karma believed to be associated with the building of a nearby hotel, which today is the Grand Hyatt Erawan Bangkok.
On the evening of 17 August 2015, a massive pipe bomb exploded at the shrine. Volunteer emergency medical services were slow to respond, and when they did, they were overwhelmed by the destruction. Located 30 meters (95 feet) from the shrine, the hotel immediately opened its doors and did its best to accommodate the hundreds of people seeking refuge and provide a place to triage the dozens of wounded.
Ultimately, the Erawan Shrine bombing claimed the lives of 20, injured 125, and caused millions of dollars in damage and lost business. In 2018, at a Bangkok conference for the U.S. State Department Overseas Security Advisory Council's (OSAC) Hotel Security Working Group, the Grand Hyatt Erawan Bangkok general manager spoke about the incident, and while still deeply affected by the violence, he noted the actions and resiliency of his staff. Well-trained hotel staff sought all available towels, linens, water, and first aid supplies to treat the wounded, while the hotel's general manager worked to account for his team and guests.
As a direct result of the Erawan Shrine bombing, Hyatt hotels deployed mass casualty trauma kits on site and trained colleagues in trauma management. In 2018, Stop the Bleed courses were introduced, training colleagues how to provide more sophisticated medical treatment to guests in need.
Kerala Floods
Almost three years later, an evening rain started falling in Kerala, India. Although 1 August 2018, was part of monsoon season, everyone expected the rain to subside as it had in years past. But the rains kept coming and continued for a full week, causing the worst flooding in nearly a century.
On 8 August alone, nearly 12.5 inches of rain fell in the Kerala district. The rains from the seven days prior caused the dams to fill to capacity, and that evening the dams were released. Over the course of the next eight long days and nights, more than 302 people died, 33,000 were rescued, and at least 800,000 were evacuated. During the first 20 days of August, more than 30 inches of rain fell, more than double the average for that time of year. The flooding affected hundreds of villages, destroyed approximately 35,000 kilometers of roads, 218 bridges, and thousands of homes. It was the highest August rainfall recorded in Kerala in 87 years.
Right in the middle of it all, located on Bolgatty Island near Vembanad Lake, was the Grand Hyatt Kochi Bolgatty, and it was prepared to care for its guests, colleagues, and the community.
In the weeks leading up to the floods, knowing that the monsoon season was approaching, managers exercised the hotel's flood and evacuation plans, incorporating all departments—Front Office, Engineering, Security, Food and Beverage, Rooms, and Finance—into realistic drills. When heavy rains were forecasted, the security team notified all department heads of the thorough plans and confirmed that their precautionary responsibilities were met.
The front office ensured all vehicles were filled with fuel, serviced, and included emergency equipment. They assisted departing guests with train and flight reservations and provided regular updates for in-house guests. Engineering checked the drainage system and cleared all sewage traps, topped off the diesel fuel tank for the backup generator, ordered additional water and bottled gas, and cut the systems to all nonessential areas to conserve resources. The executive chef ordered additional food, projected use, and adjusted the menus to conserve. The finance department safeguarded all valuable documents and cash.
Security increased staffing and patrols, readied all emergency equipment, briefed the emergency response team, remained in constant contact with security and rescue officials, updated internal and external contact information, and arranged for emergency helicopter evacuations to nearby airports.
On 17 August, 16 days after the rainfall commenced, a nearby hotel flooded and shut down. Grand Hyatt Kochi Bolgatty welcomed the nearby hotel's 200 guests. Transportation to the hospital was provided for those needing medical attention, and all departments worked beyond their functional areas of expertise to do what was necessary to sustain operations and care for their guests. A number of affected hotel colleagues and their families found refuge at Grand Hyatt Kochi Bolgatty.
When potable water ran out for nearby Bolgatty residents, the Grand Hyatt hotel ordered a water tanker to aid them. In addition, the hotel donated 4,000 meals to nearby residents including breakfasts for the country's navy and coast guard and handed out blankets, bedsheets, clothes, diapers, disinfectants, milk powder, food, and candles directly from their stock. Hotel colleagues volunteered at eight regional relief camps, the district hospital, and the nearby ferry. In addition, over months following the flooding, hotel workers collected items to send to various relief camps for several housing restoration projects.
As the rains subsided, the hotel team transitioned into recovery mode. A health and safety committee was formed, and a newsletter was produced to brief colleagues on the flood's impact to safety and security. A hygiene manager was established who created awareness information regarding food and safety. Importantly, an after-action report was created to review lessons learned, ensuring that similar precautions could be taken in the future at this hotel and other Hyatt hotels globally.
"It was heartwarming to see the amazing efforts my team put together during this difficult time," said Girish Bhagat, general manager, Grand Hyatt Kochi Bolgatty.

Hotels as Refuge During Kinetic Events
Although several recent articles claim that hotels are increasingly targeted for terrorist attacks, analytical data indicates the opposite. According to The Risk Advisory Group, a London-based global risk intelligence consultancy actively tracking global terrorism, the number of terrorist incidents targeting hotels has gone down. Over the past three years, the number of terrorist attacks targeting hotels or in proximity of them (e.g., a restaurant or bank located within the hotel or near a hotel as part of a larger complex) decreased by 45 percent between 2018 and 2019. Most attacks occurred in conflict zones such as Somalia, Pakistan, Afghanistan, and Iraq.
To ensure the safety and security of guests and colleagues—and for business continuity purposes—major hotel companies have emergency management and business continuity plans in place to, at minimum, prepare for, prevent, respond to, and recover from many different types of disasters, including but not limited to pandemics, active shooters, bomb threats, earthquakes, fires, explosions, floods, foodborne illnesses, tsunamis, and hurricanes. Pressure testing a hotel's existing plans often leads to a better understanding of their effectiveness, so most hotels also engage in regular exercises with in-house and outsourced trainers and government agencies, along with other stakeholder departments, such as Global Security, Corporate Communications, IT, Risk Management, Human Resources, and Legal.
"We see it regularly—a major catastrophic event takes place in which municipal resources are limited or destroyed and the public looks to hotels as sources of shelter, electricity, food, and water," said John Persano, professor of Homeland Security at San Diego State University and COO of GP Resiliency Group, an emergency management and business continuity consultancy. "In many ways, it makes sense. They're used to handling large groups, they tend to be built to high construction standards, have back-up generators, food, and ways of purifying water."
"As a result, hotels play a major role now within the [U.S. Federal Emergency Management Agency] National Incident Management Structure," Persano added. "They are increasingly relied upon, hence, there's an increasing trend among the major hotel companies to not only have the adequate resources on hand, but have reasonable, actionable emergency management and business continuity plans in place to provide for their guests, associates, and communities."

Food and Beverage Safety
Interrupted supply chains, exposure to foodborne illnesses, or contamination—especially during highly disruptive events like floods—can place a hotel's food and beverage safety at risk. While this rarely results in significant injury at hotels, having a solid foundation in the security program for this area can help mitigate risk even during extreme circumstances.
In general, hotels should share and disseminate best practices and (where appropriate) mandatory processes and procedures that, at a minimum, require compliance with local laws, rules, and regulations, plus a consistent global standard. For example, using vetted alcohol suppliers with sealed bottles or purchasing pasteurized eggs and milk are global best practices that may exceed local requirements or practices.
On a more local level, good food and beverage risk management starts with quality hiring and training. Upscale and luxury hotel chains hire best-in-class personnel and offer paid training and education for the continuous learning and advancement of their colleagues.
After hiring and training, partnerships are key to success, starting with vetted quality suppliers and vendors to offer an uninterrupted supply chain. Vetting suppliers of food and beverage is key to producing safe quality food offerings and a guarantee that beverages are unaltered.
According to Mark Baker, vice president of risk management for Hyatt: "Serious exposure to foodborne illness resulting in significant injury at hotels is relatively rare. Travelers can avoid this by requesting freshly prepared food, and declining other sources of food that have been overly exposed to heat or lacking proper refrigeration. Businesses should consider proper training, resources, and investment in safe food preparation and handling to avoid occurrences and the costs associated with injuries."
Supply chains are another vulnerable point—especially during trying times—and they can be interrupted, so multiple suppliers should be utilized. Also, pricing is important, but reliable supply and quality will outweigh a cheaper supplier that is unreliable or leads to an incident that has cost, brand, and reputation implications for the organization.
Beyond suppliers, hotels can establish partnerships with local health and sanitation departments. They are a good source of local information and advisories, and they will be a necessary partner if there is an event or occurrence requiring a consultation, inspection, or investigation.
Other partners include vendors that supply services like cleaning, supplies, and consulting for things including food quality, processes and procedures, water quality, and sanitation. There are both global and local vendors that can fulfill these needs.
Having an updated contagious disease manual—along with other response procedures to anticipated occurrences—is also considered a best practice in the industry.

If something happens, establishing protocols for reporting, ongoing decision making, communications, and escalation is key to managing an event and its cost, brand, and reputation implications. For example, if more than one guest with the same or similar complaints arises, it should result in reporting and escalation, including to outside professional resources, if necessary. This may also require local reporting to competent authorities.
The team responding to these events should be well versed in the procedures, including when escalation is necessary or appropriate. This team should include Operations with Food and Beverage support, including outside or professional experts where appropriate. Other members of this team should include Security, Risk Management, Legal, and Media or Communications. Using outside professional experts—along with local authorities and sources like the Centers for Disease Control and Prevention or the World Health Organization—may also be appropriate for some situations.
While security incidents involving food and beverage security remain rare, during kinetic events such as pandemics, supply chain security becomes paramount to providing necessary food, beverage, and support elements. Ensuring proper protocols around food safety, as well as maintaining adequate stock in case of issues, like spoilage or contamination from floods, can help hospitality facilities get as close to normal operations as possible during otherwise trying times. And any sense of normalcy can have a profound psychologically reassuring effect on both guests and colleagues, which in turn ripples throughout the organization, its partners, and their communities.

Erik Antons, CPP, PSP, is vice president and chief security officer of Hyatt Hotels Corporation. He is chair of the OSAC Hotel Security Working Group and chair of the Threats and Risks to Personnel and Assets Committee.
Five Tips For Finding A Safe Hotel
Increasingly, corporate security departments, charged with the travel security programs of their employees, are responsible for identifying secure sites for lodging and special events, particularly overseas. But what are the identifiable fundamentals of a secure hotel? Here are five basic suggestions for finding a safe hotel.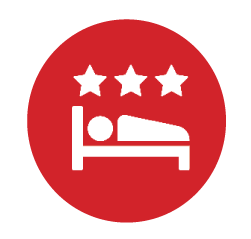 Start with a known international brand.
One of the reasons why major branded hotels tend to be more expensive than home-sharing and independent hotel options is because the larger companies have invested in extensive risk mitigation. This may include cyber and physical security and risk management corporate departments, cyber and physical security countermeasures, fire/life/health safety systems, and hotel-level physical and IT security departments. Given their international reach, these companies also have extensive experience operating globally, sometimes in high-risk markets.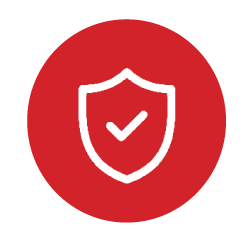 Has the hotel conducted a security audit?
Fire and health audits have been required by most hotel insurance companies for many years, but security audits are relatively new. Hotels are increasingly participating in internal and external security audits to ensure corporate standards are followed, and companies such as Safe Hotels, World Aware, and International SOS have been conducting security audits for hotel companies in an effort to improve their security programs and offer competitive advantages.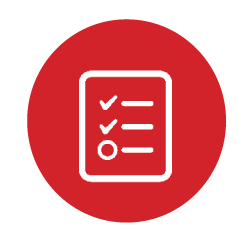 Ask for a copy of the OSAC/AHLA Security and Safety Assessment Form.
Years ago, as part of an initiative led by all major global hotel companies, the U.S. Department of State's Overseas Security Advisory Council's (OSAC) Hotel Security Working Group collaborated with the American Hotel and Lodging Association (AHLA) to produce the OSAC/AHLA Hotel Security and Safety Assessment Form. Each hotel should maintain a recent copy of this 376-point standard, which outlines the security and safety products and programs each hotel has on site. This document was designed for release to the public in lieu of a formal audit report and remains the most downloaded file on OSAC's website.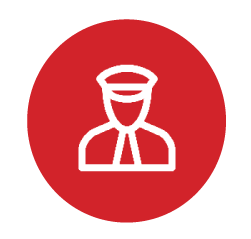 For overseas locations, ask a Regional Security Officer.
At most embassies and consulates, there is a regional security officer who is in charge of safeguarding its country's foreign service personnel and assets and counseling the ambassador for security-related issues. They also collaborate closely with the private sector through various consortiums. While they may not be able to make specific recommendations, they might disclose certain details if you ask the right questions. Where did they hold the last major embassy event? Where do they house temporary duty personnel or government delegations? Is it simply because the hotel is close to the embassy or because they have sound physical security programs and countermeasures in place? They have conducted their research, and their reputations may be at stake. Take advantage of their research and experience.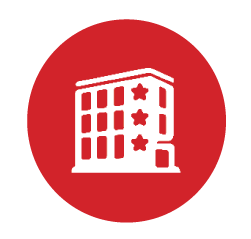 Visit the property
Conduct an actual visit to the property and meet with the security manager or director. If one doesn't exist, ask to speak to the general manager and use the OSAC/AHLA Security and Safety Assessment Form as a guide. Most hotel companies have strict policies against allowing outsiders to view back-of-house areas but are amenable to showing interested parties many guest-facing (front-of-house) areas. When were the last fire/life safety and security audits completed, and what were their scores? Can they provide referrals of parties similar to yours?