November 2019 Marketplace
Network Cameras

Axis Communications announced three new cameras, part of its ExCam XF line, that offer analytics capabilities for businesses. The ExCam XF P1367 Explosion-Protected Network camera, ExCam XF Q1645 Explosion-Protected Network Camera, and ExCam XF Q1785 Explosion-Protected Network Camera are all designed to address two key industrial site issues: protecting operations and reducing health, safety, and environmental risks. The cameras are all ATEX, IECEx, and EAC Ex, Zone 1, 2, 21, 22, IIC, and IIIC certified; can withstand temperatures from –76 to 140 degrees Fahrenheit; offer Lightfinder and forensic wide dynamic range technologies; feature easy installation with power over Ethernet; and are easy to integrate into existing security systems.
Gate Hardware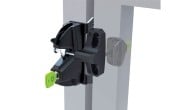 D&D Technologies added LokkLatch 3 Plus to its line of gate latches, offering users a residential gate latch that locks and unlocks from either side of a gate. It features a smaller footprint and offers easier installation by using a unique ball and joint connector rod that snaps securely into place, reducing the margin for error. Its interconnected locks feature allows for locking and unlocking from either side and eliminates the need for a padlock. The latch can also be vertically and horizontally adjusted for exact gate-to-latch alignment, can be installed in either a left- or right-hand orientation, and is constructed of UV-stabilized metal replacement polymer and stainless steel components.
Warning Signals
Explosion-proof and flameproof, the STEx-family from E2S Warning Signals includes audible, visual, and combined warning devices and manual call points. Using 316L stainless steel enclosures, the units can withstand corrosive environments and a wide range of temperatures. They are IECEx and ATEX-approved for Zones 1 and 21 for use in hazardous areas containing gas or dust. The units are also DNV-approved for on-deck marine use. The STEx-family includes alarm horn sounders, beacon lights, combination signals, and call points. All units are provided with stainless steel blanking plugs, while all external hardware is composed of 316 stainless steel.
Fingerprint Access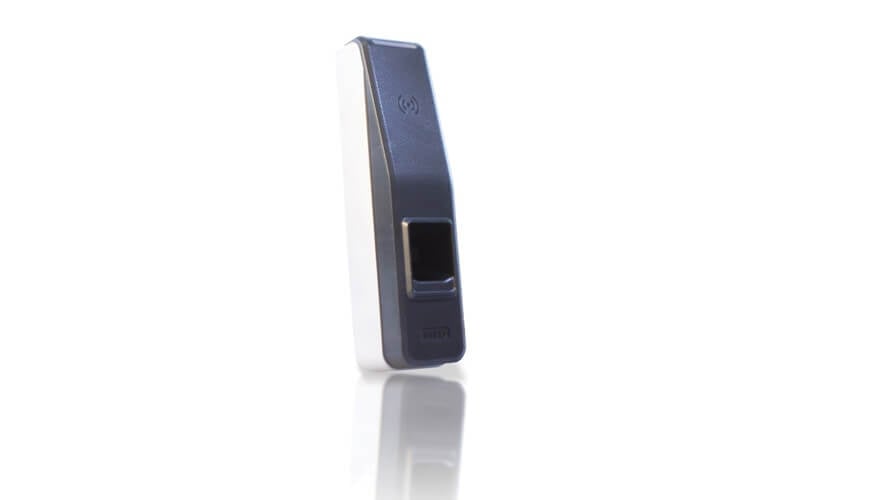 The iCLASS SE RB25F fingerprint reader from HID Global offers increasing image capture performance and fingerprint matching in less than a second. This new reader reduces delays that were previously symptomatic of biometric solutions, improving user access control. The fingerprint reader can be used across a range of environments, is field-configurable via a network, and is designed to ease migration from existing readers. HID's multispectral imaging ability quickly registers all types of fingerprints, regardless of age or environmental conditions. The reader also offers spoof prevention with the ability to provide real-time validation that a fingerprint is both genuine and attached to a living person at the authentication point.
Emergency Response
Apple Inc. and Hedge Tactical Solutions will provide real-time emergency response technology capable of overriding the silent setting on iPhones and iPads. All Hedge customers using such Apple products will be alerted to an active shooter incident by a distinct audio alert, similar to those used for an AMBER Alert. The Hedge app can show users their building's floorplan, track a shooter's movements in real-time, and share this information with law enforcement responding to the incident. The app's mass notification feature will also let all building occupants know when a situation is over, if it's safe to emerge from hiding, and reunification locations.