Convergence: It's Not All About the Money
While many security professionals think converging multiple security functions—physical, cyber, and business continuity—under one umbrella might save the organization money, it's far from the top benefit for security departments that took the plunge.


Benefits Beyond Budgets
Apart from expectations of budgetary bounty, security convergence produces tangible security benefits. According to our survey, top benefits of convergence include: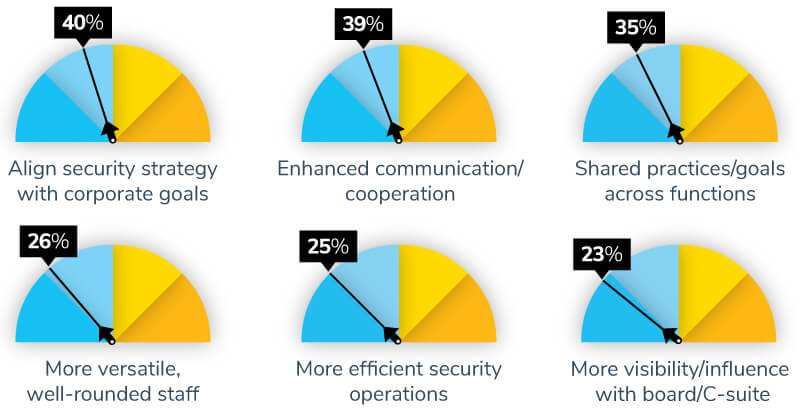 Among organizations that have converged two or more functions, 96% report positive results, and 72% believe convergence has strengthened overall security.

Hurdles
What's keeping companies from converging?


Curious about convergence?
Find more results in The State of Security Convergence in the United States, Europe, and India, a survey of more than 1,000 senior-level security professionals by the ASIS Foundation, sponsored by AlertEnterprise. Read the executive summary online at asisfoundation.org/converge.