Certification Profile: Mark Joseph Vinculado, APP, PSP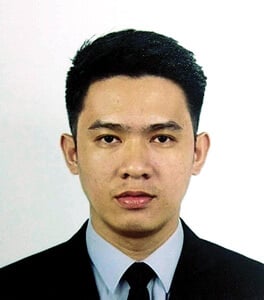 NOTE: As of July 2020, Vinculado has achieved the ASIS certification Triple Crown, holding the CPP, PCI, and PSP certifications.
Mark Joseph Vinculado, APP, PSP, has enjoyed several high-profile assignments throughout his security management career—including providing security for renowned music groups and a former Miss Universe.
Most memorably, he led the executive protection team for Drew Barrymore when she visited the Philippines. "From her arrival to departure, I helped coordinate with the hotel, local law enforcement, and event venues to develop travel plans and contingencies, just to ensure she had the best experience and came home safe," he explains.
"It's quite an honor to secure one of Charlie's Angels, right?"
Vinculado was among the very first security professionals to earn the new ASIS International Associate Protection Professional (APP) certification, designed to serve as the first rung on a security manager's career ladder.
He was introduced to the Certified Protection Professional (CPP©) certification early on in his career. "In 2014, I was fortunate enough to have a boss who holds the CPP designation," he recalls. "He is among the best security practitioners I've met in my entire security career. Upon learning that the CPP is the gold standard in security certification, I made it a goal to attain the designation myself."
This boss introduced Vinculado to ASIS International, and since then Vinculado has become an involved member of the Philippines Chapter.
"Through ASIS, I've connected with and benefited from conversations with industry leaders around the world," he notes. "I found mentors from across the globe—including Professor Ibigoni Kalio, who helped me prepare to pass my APP exam even though he is in Nigeria."
When ASIS announced the beta test for the new APP certification, Vinculado applied to participate. Upon passing the exam in January 2019, he quickly sought to reap the benefits of this career move.
"I updated my LinkedIn bio to say I was looking for a new opportunity," he says. "Upon adding the three letters at the end of my name, talent managers started inviting me to apply for a security manager role in their company, but I had already accepted a corporate security consultant position with McDonald's Philippines. During the screening process, my APP exam preparation helped me demonstrate my knowledge in interviews."
He now sets his sights on the ASIS certification Triple Crown. He sat for the Professional Security Professional (PSP©) exam in May and added this designation to his résumé the day before beginning his new role with McDonald's.
"I want to help my fellow young professionals experience the benefits that I've enjoyed through ASIS International," Vinculado states, "and that's why I decided to join the ASIS Young Professionals Council. I'm now establishing an ASIS Young Professionals group in the Philippines, aiming to connect young security professionals with industry leaders and promote a two-way learning opportunity that will position us all to be future leaders in this profession."
"What I love about security management is its nature of being proactive," Vinculado shares. "I take pride in my profession. If you want an easy job, security is not for you. Security can be hard, but what's more rewarding than protecting people's lives?"
Profile by Steven Barnett, ASIS Communications Specialist