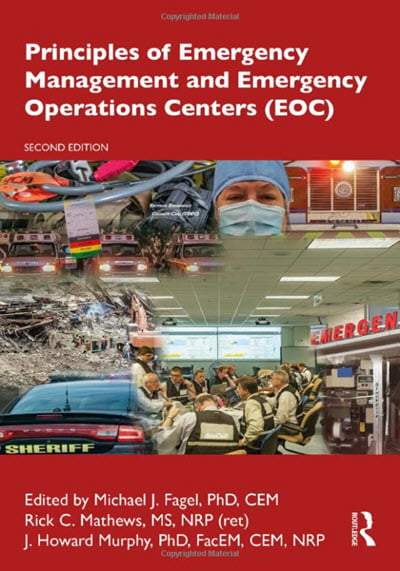 The ASIS Book of the Year Committee announced Tuesday that it selected Principles of Emergency Management and Emergency Operations Centers (EOC), 2nd edition (published by Taylor & Francis), as its book of the year. The book, written by Michael J. Fagel, Ph.D., CEM, Rick C. Mathews, MS, NRP (ret.) and J. Howard Murphy, PhD, FacEM, CEM, NRP, covers every aspect of emergency management.
Dr. Jean Perois, CPP, Chair of the ASIS Book of the Year committee, said, "This book is at the same time a reference, a training guide, and a very down-to-earth guide providing direction on all aspects and types of emergency operations." The ASIS Security Industry Book of the Year is selected by a panel of ASIS members who review member-authored titles using criteria including relevancy to today's security threats, importance of the subject in the field, and the uniqueness of the coverage of a new security concept, idea, or technology.
For more information about the book and why it was selected to win the ASIS Book of the Year, read our press release here.
arrow_upward