Seeing Justice: How A Cannabis Company Relies on its Camera Infrastructure to Keep Things Safe, Secure, Legal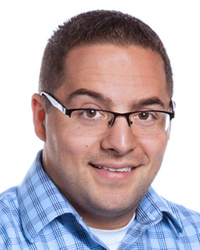 A group of civil rights attorneys known for fighting for justice on behalf of the wrongly accused and convicted decided to form a new venture in 2014: a cannabis growing and dispensing company.
Based on the ideals of "cannabis made good, that does good, to make you feel good," the new company was aptly named Justice Cannabis. It hires underprivileged individuals who have been convicted or wrongly accused of crimes to help give them a pathway back into society as productive citizens. Today, the company operates two—and counting—cultivation and processing facilities, and more than 10 retail locations in nine U.S. states.
"We strive to help out those who are struggling to live and get out of the rut of the criminal justice system," says Stuart Johnson, national director of security for Justice Cannabis. Johnson was hired in June of 2021 to run the security operations. Justice Cannabis employs approximately 300 people, but Johnson says the company will likely double within the coming year.
"We cover all facets of the cannabis industry," he says. "We have cultivation, manufacturing, and labs, as well as retail. We grow our own products and distribute them, as well."
Securing a cannabis operation that encompasses several U.S. states—and multiple regulatory jurisidictions—with both growing and retail facilities is no easy feat. There are many regulatory aspects that impact the security side of the operations, Johnson explains.
---
Some of the big sticklers are retention of video and how long the video is going to be held.
---
"Some of the big sticklers are retention of video and how long the video is going to be held; camera angles; and access control—especially in Illinois," he adds. "We have to announce to the state who is coming in and out of our location. Generally, states look at a visitor log after the fact; but Illinois and Massachusetts want to know beforehand who is coming to see you outside of the previously vetted third-party people delivering things."

So, Johnson turned to a security integrator partner, John Rodhouse of Spartan Security, for help. To assist Justice Cannabis in implementing an effective security solution, Rodhouse and Johnson selected cameras from Hanwha Techwin and began installing them at existing and new facilities. Johnson previously worked for two high profile companies that used Hanwha cameras and was impressed with his experience with them. He says he felt they would be a good choice at Justice as well, given the unique security issues presented by the cannabis space.
Prior to Johnson coming on board, Justice already had a collection of various cameras from different manufacturers; but Johnson felt they weren't up to the job and encouraged the company to standardize going forward on the Hanwha line, including the 5MP dome and 4K AI cameras for most of the daily needs in the retail environment; XNF-8010R fisheye infrared cameras; QND-8080R vari-focal domes over the cash registers; and PNM-9084 RQZ motorized PTRZ cameras for exterior corners to get a good view from all sides of the buildings. Justice Cannabis has also utilized P Series AI cameras, which include the ability to capture and search for unique personal attributes such as color of clothing, wearing of glasses, carrying a bag, and approximate age and gender in showrooms to help track and review any incidents.
Justice Cannabis uses Milestone for its VMS. Along with the cameras, Johnson says this integration has been helpful in catching some unlawful activity.
At one Utah location, for example, the cameras were able to pick up activity in the parking lot when the facility employees suspected several people of straw purchasing for medical marijuana, then selling it for recreational purposes in the parking lot. Upon review of the footage, they were able to identify the individuals on camera.
"The cameras were so clear we could see the license plate numbers," Johnson says. "We actually saw hand-to-hand dealing. It was phenomenal."
Cannabis is a tricky industry for more than just legal and regulatory reasons. For instance, in the growing areas, Johnson and Rodhouse needed to use outdoor-rated cameras that could function in a humid environment. But besides worrying about the damage the environment might do to the cameras, they also had to worry about the damage the cameras could potentially do to the plants.
---
The cameras were so clear we could see the license plate numbers.
---
"You would think marijuana would grow anywhere, but it is very delicate, and lights can affect it dramatically," Johnson says. "We have noticed that IR lights can affect the plants' growth and even prevent them from budding, which is bad for business."
For that reason, Johnson and Rodhouse are in the process of switching out some of the non-Hanwha IR cameras that were previously installed in the growing areas.
The Hanwha cameras have been in place for less than a year, but Johnson says he is pleased with the results so far. He particularly likes the fisheye cameras.
"One of the cool things about Hanwha is the fisheye with the de-warping," he says. "That is phenomenal as an investigator to get the right angles on things and paint a whole picture."
His security officers also prefer the Hanwha cameras to the previous brands.
"The feedback I get is the officers using Hanwha cameras are really pleased with their ease of use," he adds. "But that's certainly not the case for any of the any of the other cameras we are using."
Already in the thousands of installed Hanwha cameras across all their facilities, Johnson and Rodhouse plan to keep expanding. In fact, Rodhouse says he hopes to bring his company's previous project management and technology roll out experience with large retail brands in a variety of industries to this project.
"That is how we want to treat these dispensaries so we can decrease costs, improve quality and standardize the camera setup as much as possible," he adds.
For his part, Johnson is working with Milestone Systems on developing a global SOC to oversee all the locations.
"Right now, each retail facility is monitored by the officers who are there when they are open," he says. "Cultivations are 24-hour operations. That is why we want to go to a global SOC, so we can have 24-hour monitoring with real-time notification and police response."
Jordan Rivchun is director of vertical business development, Hanwha Techwin America. He has previously worked as director of loss prevention and field loss prevention at DSW, and served as a chapter chairman for ASIS International and as associate consultant and business development coordinator at Security Risk Management Consultants, Inc.