Securing your Digital STAMP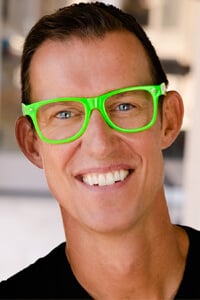 How will people remember you in the digital age? Will it be the for the time you spent with your family? The career advice you gave? The decision to implement a controversial security policy that later saved lives?
That's a question that Erik Qualman has been asking since 2013 when he spoke in Nashville at a TED Talks event. Former sitting professor at Harvard and MIT's edX labs and author, Qualman and his team began interviewing people from all walks of life and thinking about how—when so many of our interactions, decisions, and opinions are documented and recorded on social media—we can leave a meaningful impression.
"We can see what people are saying about us, our organization, and our security in real time," he explained in his keynote remarks during a special digital kick-off for GSX 2021. "We can take that, and adjust, and change."
What Qualman and his team came up with was putting your digital STAMP on life: Simple, True, Act, Map, and People. Using this framework, security professionals can create a roadmap for addressing the challenges and opportunities of today, as well as futureproofing themselves to address those of tomorrow.
In his remarks to GSX attendees, Qualman spoke about the importance of in our complex world, simplifying your life is important. People should strive to make things frictionless—simple—to set themselves ahead of the competition. They should also embrace being true—knowing who you are, where you're going, and what your personal mission is. Having that knowledge and embracing it can allow security professionals to proactively act to prevent bad things from happening.
When it comes to creating your map, Qualman suggested attendees be firm in their destination but flexible in their path—especially when they experience pushback as a result of being a change maker.
"If you aren't getting pushback, then you aren't pioneering," Qualman said.
And finally, security professionals need to look at the people they've surrounded themselves with and ensure that it's a diverse group that promotes equity and inclusion.
"Success doesn't happen on your own. It's all about diversity, equity, and inclusion," Qualman said. "If you don't have this on your team, it's almost impossible to win."
In his own career, Qualman seeks out diverse voices on his Super U Podcast featuring interviews with celebrities, change makers, athletes, and thought leaders about the 7 Super Tips that unleash their inner superpower.
"We want it to be as diverse as possible because it makes it more interesting for me, but also for the audience if they're coming from all these different walks of life," Qualman says in an interview with the GSX Daily.
Over time, almost everyone has a common thread of how they find a way to thrive—such as facing adversity that didn't allow them to experience overnight success.
"Also, the other common thread is they all love what they do but not every day. They love what they do long term, but there are days they don't want to get up," Qualman says, whether that's training for an athletic event or preparing for a shareholders' meeting.
The framework of STAMP can help security professionals address the multitude of challenges they experience today—from COVID-19 to civil unrest to active shooter incidents—but it can also put them in the mindset to think about their approach to digital leadership.
"What is going to stand the test of time?" Qualman asks. "Those core habits are the same."
Qualman also lives by the philosophy that he and all humans are "flawsome." He makes mistakes, but through embracing flaws, being empathetic, and continuing to take the best path forward, he can still be awesome—aka, flawsome.
For security professionals, it is critical that when they make a mistake, they are transparent about what happened, what they're going to do to fix it, and then following through with that plan of action, Qualman says.
"That's going to work out a lot better for you than trying to say or point the finger at someone else. You develop more trust and long-term relationships," Qualman says. "Sometimes you might lose a client, and that's okay. In the long-term you'll be better off and gain more clients by doing that."
For more insights from Qualman, check out his blog or listen to his Super U Podcast available on Apple Podcasts and Spotify. His keynote remarks are also available to view on demand for all GSX 2022 attendees.
Megan Gates is senior editor at Security Management, the parent publication of the GSX Daily. Connect with her at [email protected]. Follow her on Twitter: @mgngates.