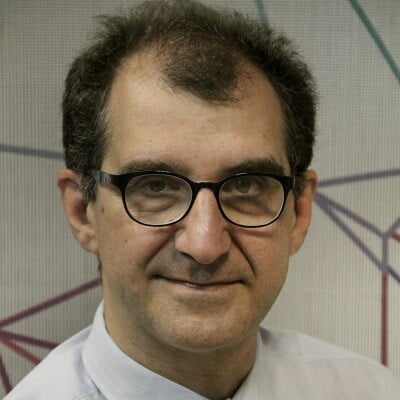 Hector Grynberg, CPP
Regional Security Director for Latin America
Time Warner
Hector Grynberg, CPP, plays a critical role for Time Warner. As the regional security director for Latin America, he knows the security industry inside and out. But this wasn't always the case. Earlier in his career, when he was entering the security industry from the IT field, he quickly realized how much he didn't know.
Whenever Hector has needed security industry information and education, he's turned to ASIS. Previously, he was responsible for maintaining a secure supply chain in Brazil and Mexico, areas rife with theft and violence. On facing this challenge, he says: "You have to be clever and agile to keep the budget as low as possible while reducing the risk to money, goods and business opportunities." He turned to Security Management magazine, which was filled with examples of ways his colleagues had solved similar supply chain security problems. His effective management of the supply chain problem raised his professional profile and helped him cultivate broad business partnerships.
Today, as he focuses on delivering security services in international markets, Hector depends on his CSO Center and ASIS memberships. Recommendations from colleagues with boots on the ground are critical. He searches the ASIS member directory before he makes contact, because "it reassures me to know that this person follows the same code of ethics, is good at their job, and is a trusted source of information."
He is eagerly looking forward to continuing his important ASIS collaborations, including his participation in a team currently working towards developing a Security Awareness Standard for ANSI, a joint ASIS/ISC²/ISACA project.
There's no doubt about the impact ASIS has had on Hector's career. While his employer supports his ASIS membership, he believes the resources and support are so critical that he "wouldn't hesitate to pay for membership out of my own pocket."