From COVID-19 and return-to-workplace strategies to campus security, challenges are adding up for security professionals. GSX+ was developed to provide timely content to amplify the voice of the global security industry in managing today's most pressing issues. Along with the event going all virtual this year, the GSX+ Daily—brought to you by the Security Management team—is also going digital for 2020 with morning updates straight to your inbox and coverage right here on our website.
Friday, 25 September
Planning Your Friday at GSX+
There's a lot in the line-up for the final day of GSX+, Friday, 25 September. Make sure to carve out time in your schedule for the awards celebration to celebrate the achievement of ASIS Awards of Excellence and the Outstanding Security Performance Awards (OSPA) winners. The celebration features a 360-degree tour of Longview Gallery in Washington, D.C., where you can interact with the awards listings and congratulate recipients in individual Zoom meeting rooms.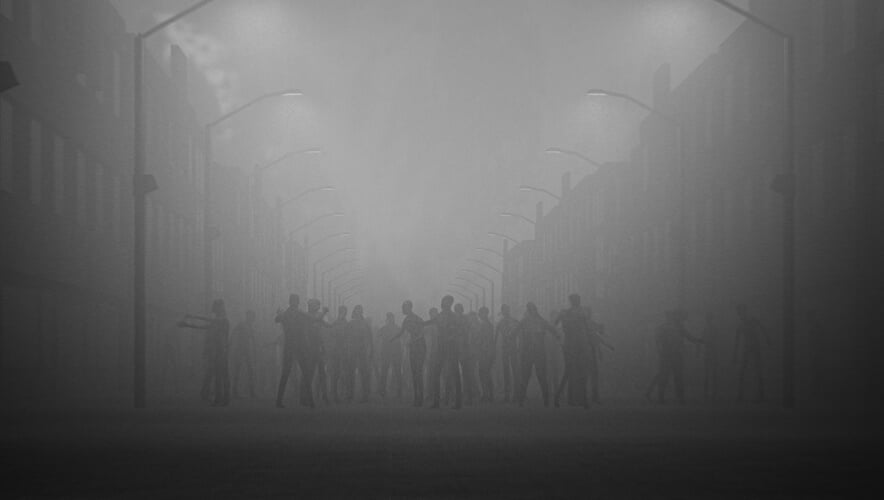 Do Your Job: What Zombies Can Teach Us About Crisis Response
Senior fellow at the Modern War Institute and bestselling author of World War Z, Max Brooks, offers insights into U.S. national security holes and how to begin turning things around. Catch highlights from his Friday session here.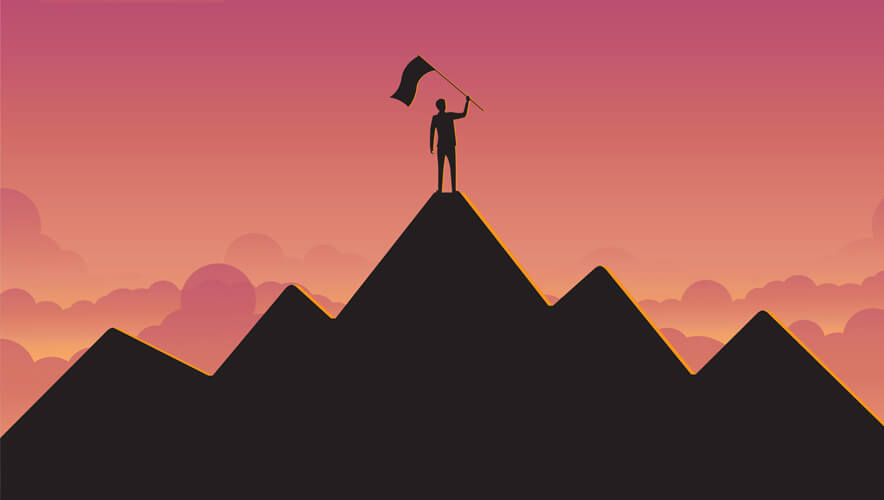 Friday at GSX+ Focuses on Achieving Personal Success
As GSX+ 2020 wraps up, education will shift from broad industry and organizational views to individual achievements and improvement. With the theme of "Your Personal Success," education sessions on Friday, 25 September, will highlight areas where security leaders and professionals can flex their abilities in the spirit of continuing education.
Empowering Employees to be the First Line of Defense
In Thursday's keynote address, Keren Elazari shares how security professionals can learn from hackers to help empower their employees to promote organizational security.
GSX+ 2020: A Look Back at the Week
As the first virtual GSX winds down, we take a look back at some of the highlights from the week—as well as a special video address from ASIS International President-Elect John Petruzzi, Jr., CPP.
GSX+ Daily Podcast: How to Recruit and Retain Gen Z Security Professionals
In the last GSX+ Daily podcast, we check in with Angela Osborne, PCI, PSP, and Michael Brzozowski, CPP, PSP, about what it means to be a young professional in the security field, the differences between Generation Z and other generations, and what value Gen Z professionals bring to an organization—and what they can teach their managers. Their session from 21 September 2020 at GSX+ will be available on-demand through the rest of 2020 for All-Access pass holders.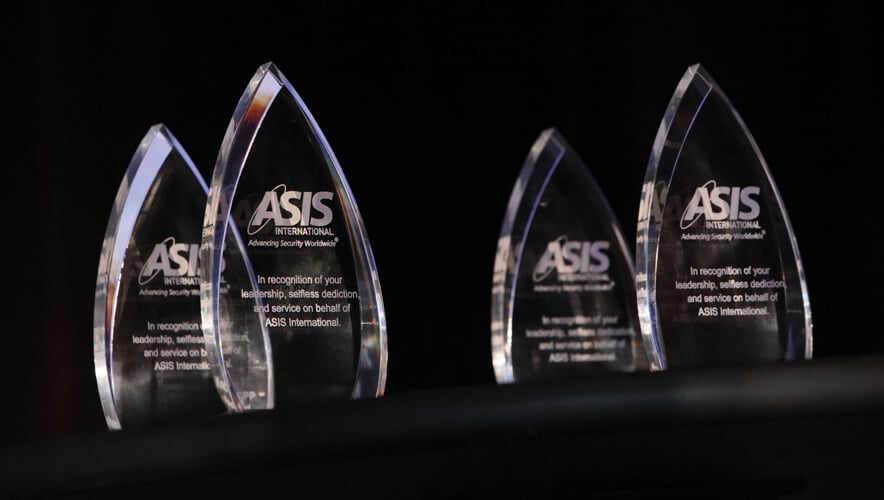 ASIS Recognizes Volunteers for Contributions to the Security Profession
ASIS International recognized the achievements of volunteers and organizations by honoring a variety of individuals for their contributions to the security profession in 2020.GSX+ attendees will have the opportunity to congratulate and connect with awards recipients in a celebration on Friday, 25 September, at 12:25 p.m. EDT.
Q&A: Reprioritizing Connection During COVID-19
Kelsey Carnell, one of this year's GSX Experience Award winners, explains how the coronavirus pandemic has forced her to slow down, reevaluate, and invest more deeply in her network, goals, and community.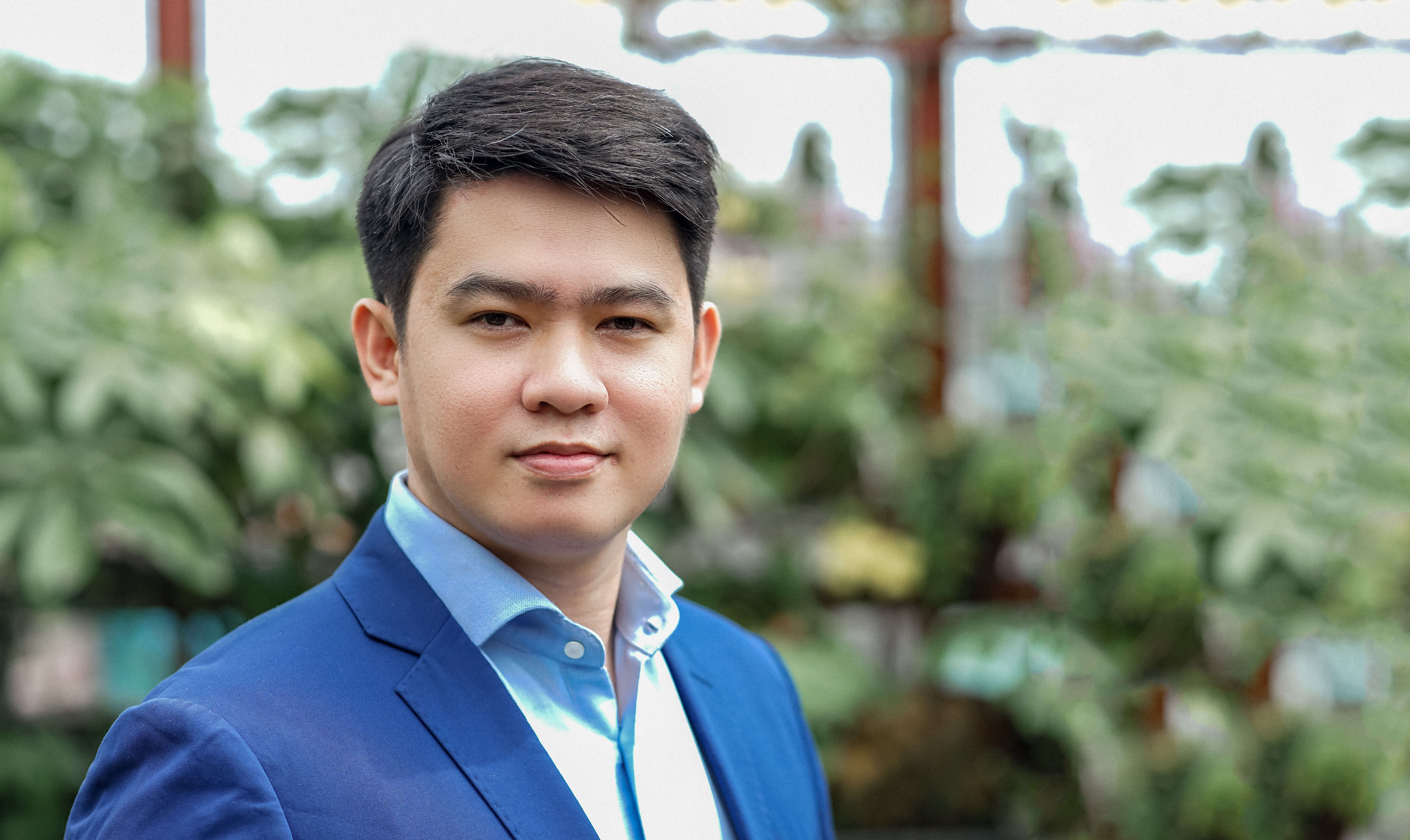 Young Professionals Rising: A Triple Crown at GSX+
From cadet to triple crown, Mark Joseph Vinculado, CPP, PCI, PSP, has been climbing the ranks of young security professionals. Now, he brings his experience to GSX+ as one the Experience Award winners.
Artwork as Security Enhancement
In "Using Corporate and Public Art as a CPTED Strategy," Art Hushen lays out how artwork can complement security goals. He provides numerous examples, explaining how each art installation performs the dual task of aesthetic appeal and security enhancement as part of crime prevention through environmental design (CPTED).
Thursday, 24 September
Planning Your Thursday at GSX+
There's a lot in the line-up for Thursday, 24 September, of GSX+. Stop by the ASIS Store and make sure to carve out time in your schedule for the President's Reception at 3:30 p.m. Join Marco Vega—ASIS member and senior regional vice president—as he pulls up a barstool with Jon Taffer, creator, executive producer, and star of "Bar Rescue," to share business management stories, life lessons, and a cocktail recipe.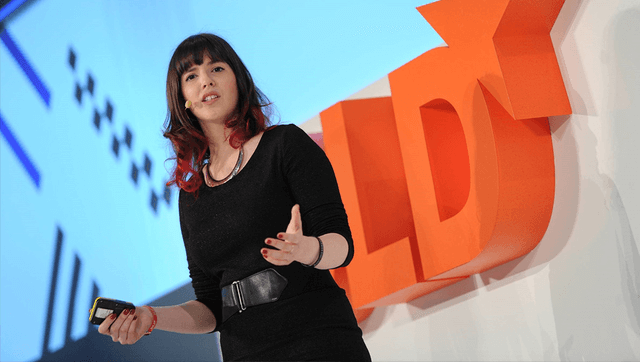 Hackers and the Future of Cybersecurity
Keren Elazari, hacker and security analyst, will share with GSX+ attendees how cybersecurity is no longer just about protecting secrets but is essential to our way of life, from transportation systems to medical devices to stock markets to political campaigns.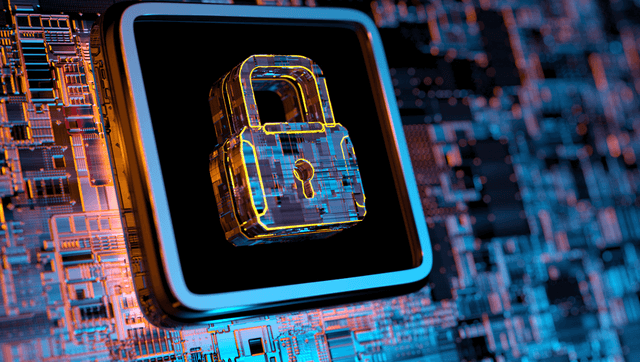 The Threat Landscape: Cybersecurity and Emerging Tech Change the Playing Field
On Thursday at GSX+, education sessions and speakers will focus on the theme of "Innovation and the Cyber Landscapes," touching on how hackers are transforming the cybersecurity threat landscape, social media investigative tools, the role robotics can play in security, and more.
McChrystal: Focus on Empowering Frontline Decision-Makers
When confronted with a decentralized foe, General Stanley McChrystal had to shift his focus and operational hierarchies within the Joint Special Operations Command (JSOC). The same principles apply to empowering organizations in a crisis today.
GSX+ Daily Podcast: Chemical Security in a Crisis
David Wulf and Annie Hunziker Boyer of the U.S. Department of Homeland Security join the GSX+ Daily podcast to explain the current threat of chemical terrorism—which spans physical security, cybersecurity, insider threat, nation-states, and more—and global approaches and partnerships to address that threat. Tune into GSX+ on Friday, 25 September, for the full session "Chemical Security Around the Globe."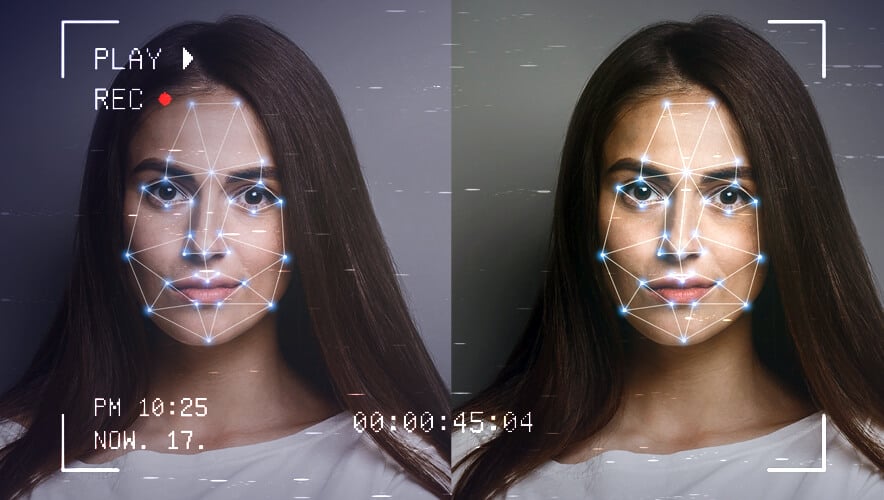 Masterful Manipulation: Deepfakes and Social Engineering
In Thursday's Game Changer session at GSX+, "Disinformation and Deepfake Media: How Critical is the Rise and Spread?," hacker and Snyk Application Security Advocate Alyssa Miller explains how bad actors could leverage increasingly accessible deep learning neural networks to manipulate media—and potentially impact organizations' reputations and futures.
GSX+ Career Coaches Offer Guidance and Support to Attendees
At GSX+'s Career Center, your registration gives you access to free career counselling, allowing you to hone your potential and direct your career path. Career HQ's dedicated counselors can review your resume, guide your career trajectory, offer insight into job hunting during the pandemic, and more.
Wednesday, 23 September
Planning Your Wednesday at GSX+
There's a lot in the line-up for Wednesday, 23 September, of GSX+. The day is designated as Military and Law Enforcement Appreciation Day to honor the individuals who make our communities and world a safer place. To thank them for their service, all law enforcement, military, and first responders are eligible to receive free GSX+ registration for the day.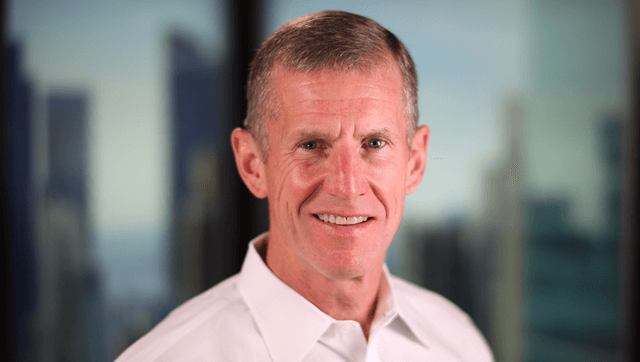 Remote Leadership Lessons from the Battlefield
In his GSX+ keynote on Wednesday, retired four-star U.S. Army General Stanley McChrystal will share some of his experiences leading through turbulent times, providing practical and actionable guidance on what it takes to lead successfully in a rapidly shifting global landscape.
A Familiar Scenario: Leading Through Turbulent Times
Volatility, uncertainty, complexity, and ambiguity. VUCA may just as well be the new motto of 2020. However, turbulent times need courageous and stable leaders to navigate organizations through crises, whether it's a pandemic, a cyberattack, or a war zone. On Wednesday at GSX+, explore the theme of "Leading Through Turbulent Times"—a topic that surely connects with many security professionals this year.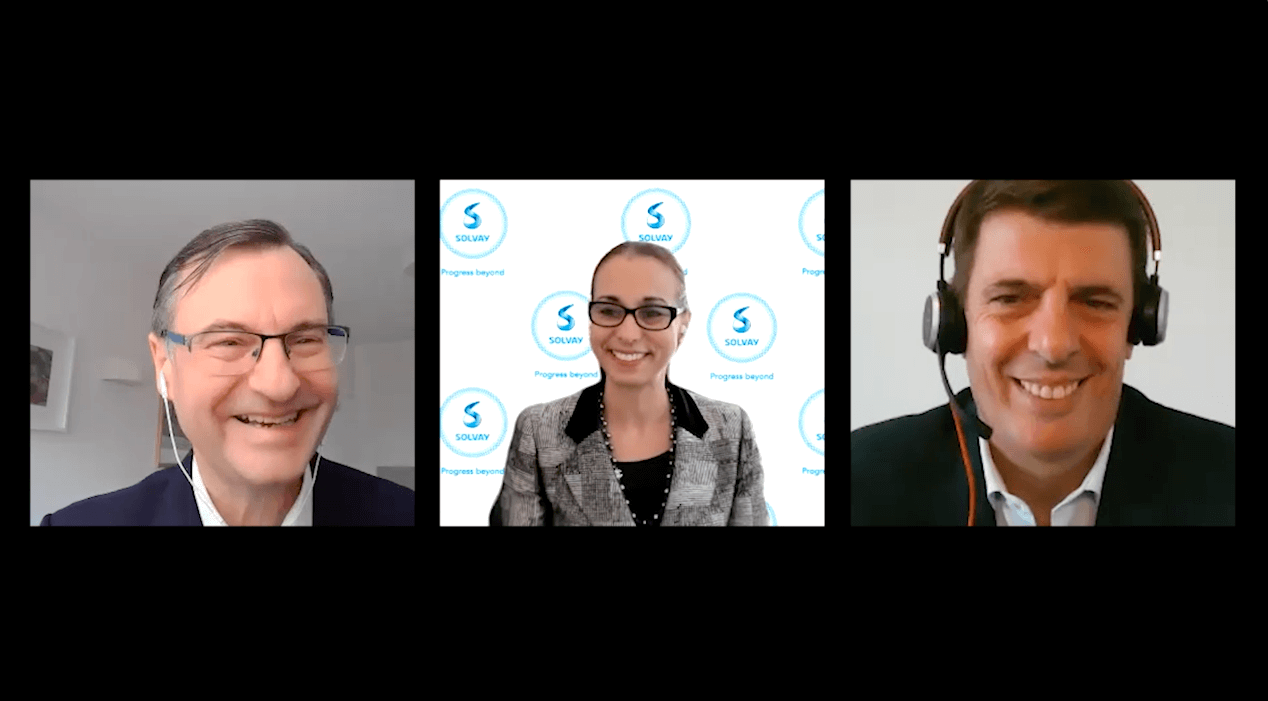 Reimagining Resilience at Solvay
In Tuesday's keynote address at GSX+, Dr. Ilham Kadri, CEO and president of the executive committee at Solvay Group, and Werner Cooreman, CPP, PSP, senior vice president and group security director at Solvay Group, a multinational chemical company operating across 60 countries, discussed the long-term effect 2020 may have on the business and how security is playing a role in ensuring the organization's future preparedness and risk management strategy.
GSX+ Daily Podcast: How to Speak to the Media
Interested in educating the public and the media about security issues? Glenn C. Schoen, CEO of [email protected] BV, joins today's GSX+ Daily podcast to explain how security professionals can lend their expertise to the media as a reliable and effective resource. Want to learn more? Check out Schoen's session at GSX+ on Friday, 25 September.
A Security Transformation
Transforming the security function from guns, guards, and gates into a strategic business asset is not a new concept, and yet it can still be elusive. A trio of GSX+ sessions on Wednesday, 23 September, offer insights and experiences to help security leaders steer their departments towards the type of partnerships that will add value for the entire enterprise.
Meeting Global Security Challenges in a Post-COVID World
Alain Bauer was one of the national security experts tapped to establish France's National Security Council in 2007. In a Game Changer session at GSX+, Bauer shares his insights on addressing national—and international—security threats, as well as the evolving role security must play to mitigate new threats.
Tuesday, 22 September
Planning Your Tuesday at GSX+
The second day of GSX+ is a jam packed affair. Here's a quick rundown of Tuesday, 22 September, and what to expect—including an ASIS Europe Community Social, the ASIS Women in Security and Young Professionals Happy Hour, and more.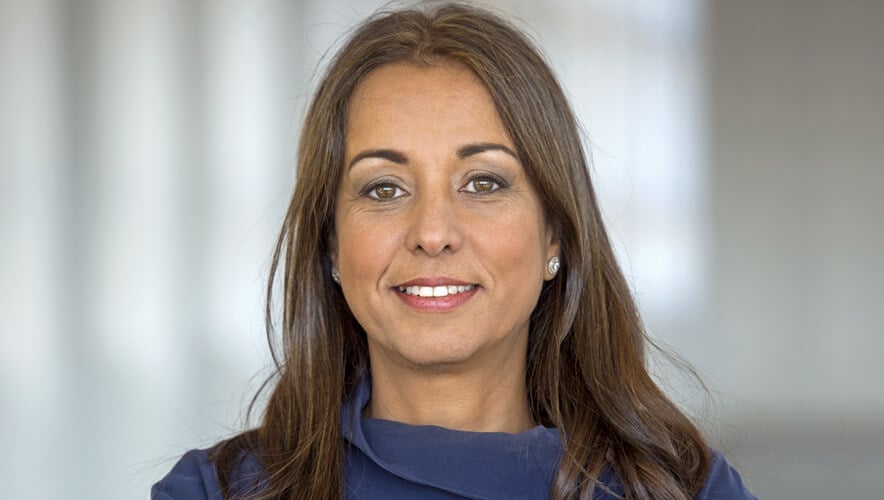 Security Alignment: A CEO and Security Partnership
How does a 158-year-old multinational corporation stay nimble? By being customer obsessed and driven by innovation, says Dr. Ilham Kadri, CEO of Solvay. Dr. Kadri and Werner Cooreman, CPP, PSP, senior vice president and group security director for the Solvay Group, will have an engaging conversation about the nature of innovating mid-crisis and how security's role within the organization has evolved to meet recent challenges

GSX+ Focuses on Security's Role in Addressing Future Threats
On Tuesday, education sessions at GSX+ will center around the theme of "Facing the Future: What's Beyond the Horizon?" as security professionals pivot to support their organizations through the coronavirus pandemic and beyond. Here are some of the sessions you should add to your schedule.
GSX+ Daily Podcast: Community-Focused Threat Mitigation in Australia
Codee Ludbey, CPP, principal security consultant for Tactix, joins today's GSX+ Daily podcast to explain the Australian approach to counterterrorism and security in crowded places. Attend GSX+ on Wednesday, 23 September, to learn about budgets, risk assessments, and more in Ludbey's session, "Protecting Crowded Places from Terrorism."
The Cyber Threat Landscape Becomes More Complex
Sophisticated tools and techniques for doing damage through cyberattacks are becoming easily accessible, meaning the resulting threat is growing. We sat down with an expert—and GSX+ presenter—to gain some additional insights into the evolving world of cyberattacks.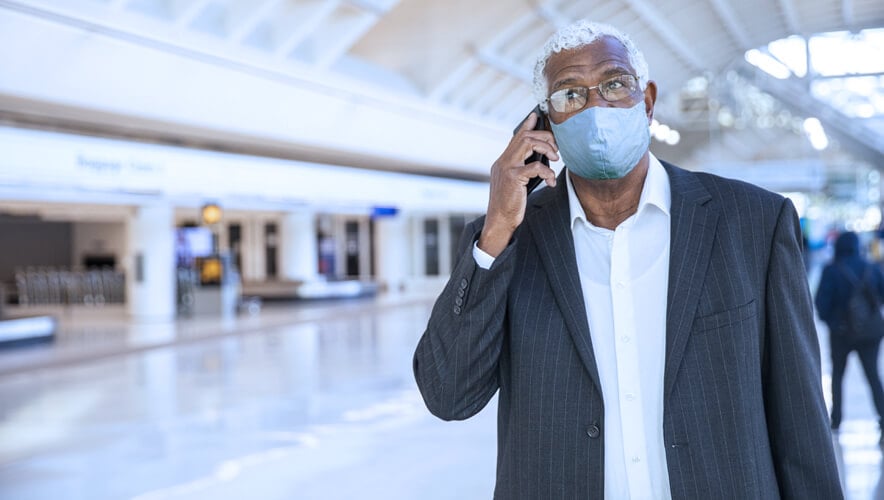 COVID-19 and Travel: Where to Next?
When businesses begin looking towards life after the COVID-19 pandemic, a focus on human resources—especially concerning security for remote work and travel—will be a good place to start. Four security directors discuss how they're preparing their organizations for a post-pandemic world in this Game Changer session.
Monday, 21 September
Planning Your Monday at GSX+
There's a lot in the line-up for GSX+. Here's a quick rundown of the day and what to expect, including the Welcome Reception featuring a virtual happy hour and rock and roll game by Song Division.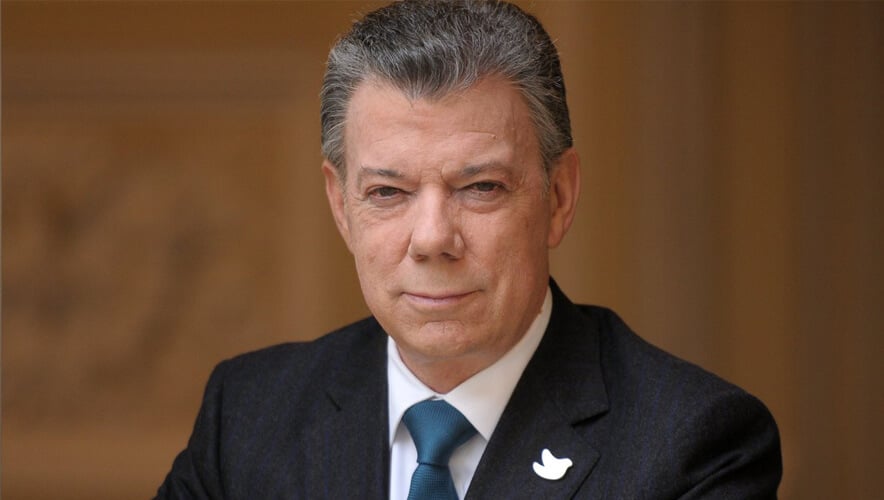 From Conflict to Peace: Former Colombian President to Address GSX+
Juan Manuel Santos, former president of Colombia and Nobel Peace Prize recipient, will share in his GSX+ keynote how leading with hope can build bridges to resolve major security conflicts.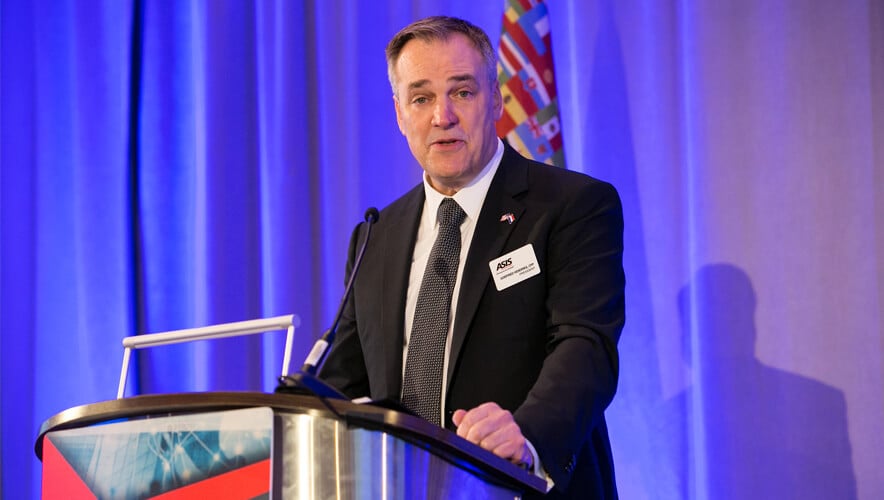 Godfried Hendriks, CPP: Forging Community During Crisis
ASIS International President Godfried Hendriks, CPP, has never been prouder to be an ASIS member. Learn how he has witnessed the value of community within the security industry this year and how he plans to experience GSX+.
GSX+ Daily: "Anger Is a Letter Short of Danger"
Hospitals are stressful places, especially when children's health is involved. De-escalation techniques can help security personnel reduce tension and achieve a "zero incidents" environment, says Jim Sawyer, director of security for Seattle Children's Hospital. In today's GSX+ Daily podcast, Sawyer shares some key tips for calming confrontations across industries.
GSX+ Opens with a Focus on Global Leadership and Security
Education sessions on Monday, 21 September, highlight an international view of managing security teams across a variety of industries. Here's our rundown of a few conversations you should add to your schedule.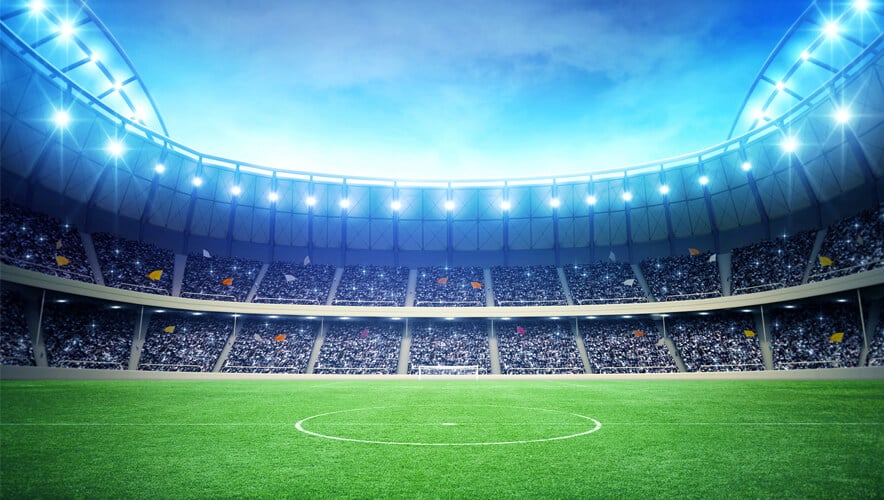 Expecting the Unexpected: Scenario Planning for Major Events
The world of sports is always full of unexpected twists and turns, comebacks and defeats. In Monday's Game Changer session, two experts will share their firsthand experience managing and planning for large international events ranging from the Olympic Games to the FIFA World Cup.
Visit the ASIS Store and Save During GSX+
After attending educational sessions, visiting the marketplace, and hanging out at the ASIS Hub, don't forget to click through to the ASIS Store to access exclusive sales on books and merchandise.
Product Showcase
Check out some of the latest and greatest products from the security industry in this annual product showcase.