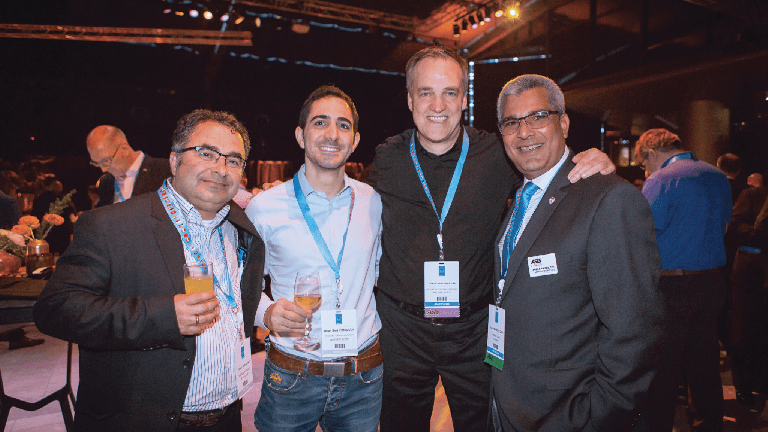 From 18-20 April, Rotterdam, The Netherlands was the site of ASIS Europe 2018. Themed "Blurred Boundaries – Clear Risks," the conference drew 775 registrants from 52 countries for two days of networking, an exhibit floor, and a diverse array of education offering 70 sessions discussing issues facing security professionals today and in the near future.
Attendees navigated a broad sweep of risks—from the malicious use of the latest emerging technologies to the dangers of low tech attacks, particularly on soft targets in public spaces. Other topics explored included the human factor and the insider threat, and ever-present responsibilities like travel risk management and duty of care.
Comprising a forward-looking conference, practical classroom trainings, a Technology and Solutions Track, exhibition, Career Centre and an ASIS Cultural Properties Council seminar, two days of education packed in 70 sessions across 7 tracks. As well as expert presentations and panels, presentation formats included roundtable workshops and interactive sessions with live polling to enhance the learning experience.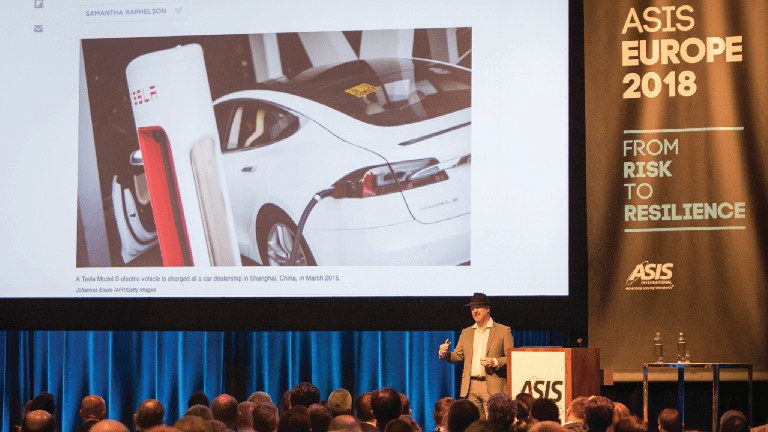 Conference keynote Tom Raftery, Global VP, Futurist, and Internet of Things Evangelist, and futurist Scott Klososky, Founding Partner, Future Point of View, both presented on the security landscape of our connected, digital future.
"Terms like Internet of Things and connected devices will soon disappear, because everything being connected will simply become the new normal," says Eduard Emde, CPP, ASIS 2018 Conference chair. "We heard that technology is very much the jugular vein of organizations, confirming that for security practitioners, the bottom line is that Enterprise Security Risk Management approaches—which cover the full sweep of human, cyber, and physical assets—are essential for supporting our organizations through partnership and shared strategic objectives."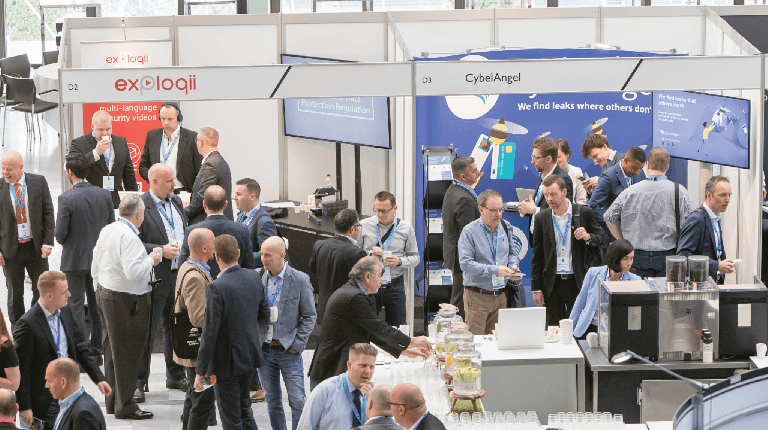 On the exhibit floor, innovations ranged from the latest integrated access control and surveillance technology, to self-learning cyber defenses, and mass communications platforms. Knowledge driven solutions were also strongly represented, from intelligence and risk analysis, to executive protection, and workforce training programs.
To view full conference photos, visit the ASIS International Flickr account.
ASIS Europe 2019 will again take place in Rotterdam, on 27-29 March, 2019. Visit the ASIS Europe website to learn more.
arrow_upward