John Schachnovsky, the chair of ASIS International's chapter in Thailand, first became aware of ASIS when he was a little boy and saw his father's Security Management magazines strewn about his living room. His father, David, is a lifelong member who joined ASIS in 1982 and had a 30-year career at the National Security Agency (NSA). It therefore came as no surprise when he joined ASIS in 2018 and was most recently appointed Chair of the Bangkok-based Thailand Chapter.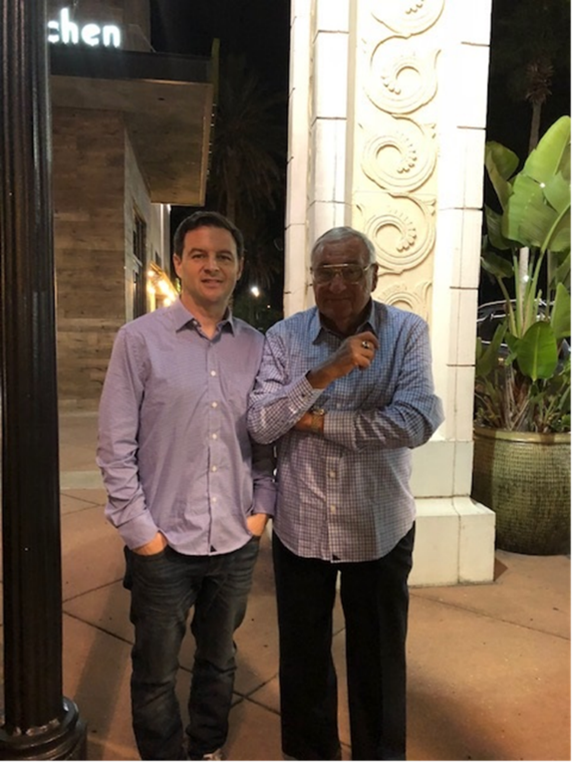 John recently retired after a 20-year career with the Federal Bureau of Investigation (FBI). He was based in San Francisco and assigned to fight against a variety of threats, including terrorism, narcotics, organized crime, and white-collar crime. Prior to that, he worked for U.S. Border Patrol stationed in Douglas, Arizona. During his stint with the U.S. Border Patrol he had an opportunity to meet with former US Attorney General Janet Reno and got introduced to the FBI.
He relocated to Bangkok in 2008 to start working as an Assistant Legal Attaché, where he managed and oversaw the FBI's investigations in Thailand, Myanmar, and Laos. He also played a key role in further launching cooperative efforts with multilateral partners and other U.S. enforcement, intelligence, and diplomatic agencies while coordinating and looking into intelligence gathering and enforcement operations.
John came back to the U.S. in 2013 to continue his work with the FBI as a Supervisory Special Agent before returning to Thailand in 2014 to serve as the FBI's Legal Attaché and build on the work he began in 2008.
In 2019, John retired from the FBI and had been working as an independent commercial security and law enforcement consultant for private security firms, companies, and government entities, in the Asia-Pacific region. Recently, John began a new career role in Asia as the Regional Head of Corporate Risk and Integrity for Asia Pulp & Paper (APP) Sinar Mas, a company whose products are marketed in more than 150 countries across six continents.
John can't help but give his father credit when reflecting on his career in law enforcement, security, risk management, as well as his new position with ASIS. "At the local and federal levels, my father worked tirelessly to serve the people. He was able to travel the world giving security advice due to his illustrious job with the National Security Agency. There is no question that I am going in his direction. He continued, "I recall my father arriving home late at night after attending ASIS meetings in Northern Virginia. He took his roles as an ASIS volunteer and member seriously. In my capacity as the chapter chair in Thailand, I can only attempt to honor his tremendous legacy by acting in a similar manner.
Andy Cutler serves as the Director of Communications for ASIS International.
arrow_upward