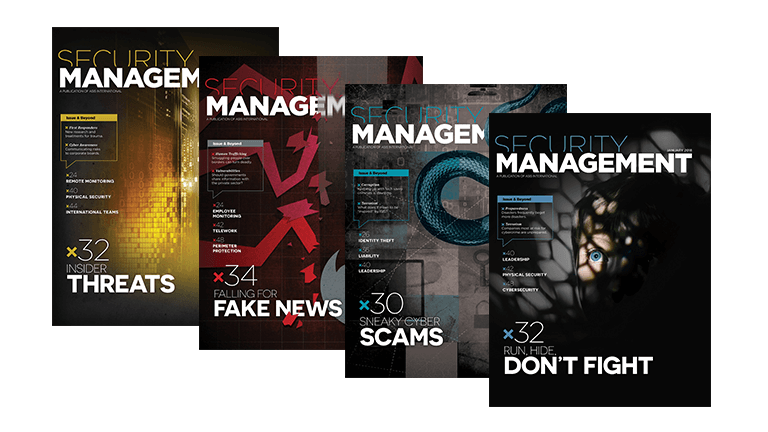 Security Management Magazine
Security Management is written primarily for security professionals, but also makes vital security security information understandable to a general business audience. Each month this award-winning publication provides timely information on emerging threats and solutions to protect people, property and information. A FREE annual subscription is received with ASIS membership.
One year subscription - $60 (U.S., Canada and Mexico)
Three year subscription - $162 (U.S., Canada and Mexico)
One year International subscription - $120 (International shipment)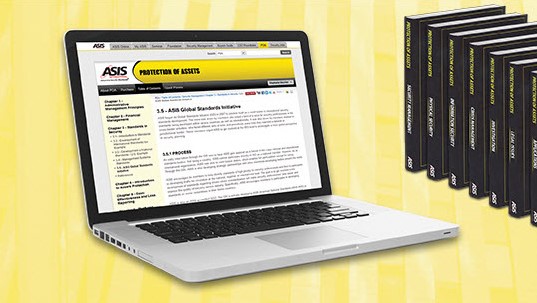 POA Online - 1 Year Subscription
POA provides the strategic solutions necessary to help professionals meet the security demands of the 21st century. It is designed to be a comprehensive security reference and guide covering a range of professional insights on technical and managerial subjects. Its content will provide current, accurate, and practical solutions distilled from a range of data and other qualified resources.
Annual subscription: $399 members / $649 nonmembers