ASIS International recognizes the important work of ASIS members around the world with awards that celebrate their accomplishments.
The application period for 2020 awards, recognized at Global Security Exchange (GSX) 21-23 September in Atlanta, GA, USA, will open mid-2020.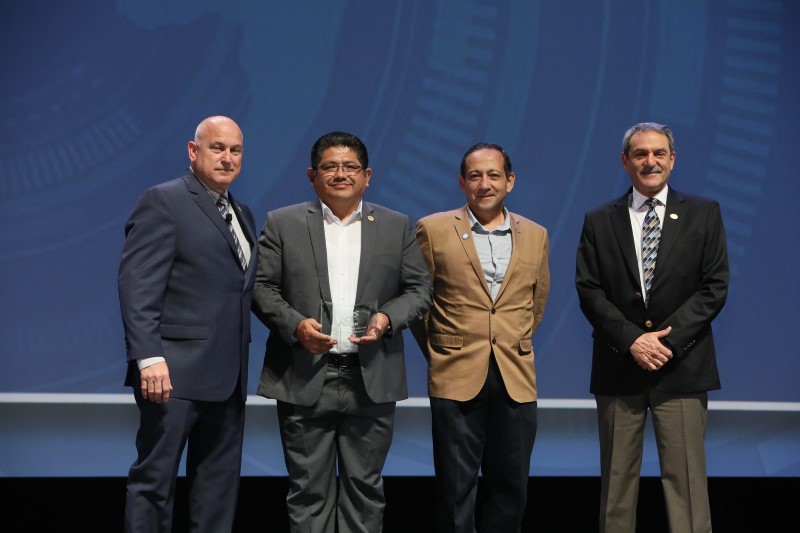 Don Walker Award for Enterprise Security Executive Leadership

Established in 2012, the Don Walker Award, named for Don Walker, CPP, Chairman of Securitas Security Services USA and one of the first co-chairs of the CSO Center, recognizes an individual who demonstrates commitment to security management education, certification, and standards and guidelines for the executive-management level of the security discipline in a given enterprise.
Ralph Day Security Officer Heroism Award (Security Services Council)

Each year, one security officer is recognized for outstanding service/acts in the security profession by the Security Services Council (SSC) through the Ralph Day Security Heroism Award. This award is meant for those that perform a heroic act that involves circumstances where a private security officer risks his or her life to save another person. The award nominee must be an employee of a contract security company employed as a security officer. In addition, nominees must be found to have good moral character, be in good standing with his or her employer, and not have committed any serious misdemeanors or felonies. The candidate's nomination will be assessed against these minimum criteria:
Heroic or Valor Act
Shows initiative in his/her performance
Positive Attitude
Leader
Positive Contributor
The SSC will award the recipient with a monetary award and special recognition plaque.
Women in Security Global Council Karen Marquez Honors Award

This award honors a female security professional who has consistently worked for the betterment of the security industry over an extended period. Nominees should be able to demonstrate how they have supported, promoted, and inspired other women in our industry to be exceptional leaders. Nominees must be an ASIS member in good standing but do not have to be a WIS Council member. Nominees must possess a minimum of 15 years' experience in the security industry or 10 years' experience or equivalent with an ASIS Certification.

Roy N. Bordes, CPP Council Member Award of Excellence

This award recognizes an ASIS member who has exhibited selfless devotion as a volunteer, emphasizing significant contributions at the council level over an extended period. Nominations may be submitted by a Council Vice President, Council Chairperson, or Vice Chairperson. The candidate's nomination will be assessed against these minimum criteria:
Years of participation on ASIS Council(s)
Council leadership roles held including Council Chair, Council Vice-chair, Secretary, Committee Chair, etc.
Contributions to Council learning programs
Speaking Engagements on behalf of the Council
GSX session presentations
Authorship contributions on behalf of the Council
Attendance record at Council meetings for the past two years
Attendance record at Council face-to-face meetings at GSX or Leadership Exchange
Other recognized contributions
Young Professionals Council GSX Experience Award

This award recognizes three ASIS young professional volunteer members who have exhibited strong leadership in the security industry. Applicants need to be below the age of 40. The criteria for this award include age, financial need, merit, council volunteer leadership participation and prior attendance at GSX (formerly the Annual ASIS Seminar).
Criscuoli Volunteer Leader of the Year
In honor of executive vice president and longtime volunteer, E.J. Criscuoli, this award recognizes an ASIS volunteer who has exhibited strong leadership at the chapter or regional level.
I.B. Hale Chapter of the Year
Established in 1972 to honor former ASIS President and Chairman of the Board I.B. Hale, the award recognizes the most outstanding chapters in several award groups.
Community Service
This award recognizes chapters for outstanding service to the local community.
Chapter Newsletter of the Year
This annual award recognizes outstanding print and electronic chapter newsletters.
Chapter Website of the Year
This award recognizes chapters for outstanding web design and content.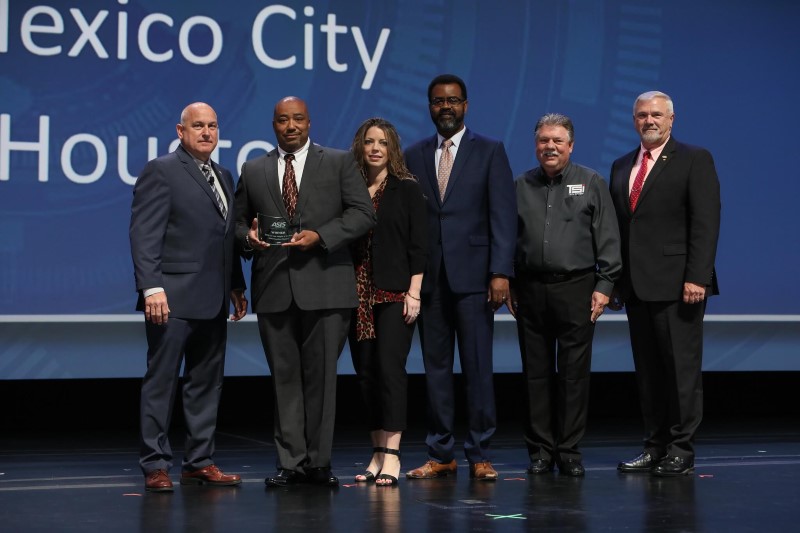 Regional Certification Award
Recognizes certified security professionals who have made significant contributions to the enhancement and advancement of the CPP, PSP, or PCI designation.
Organizational Award of Merit
Recognizes an organization displaying outstanding leadership and a commitment to the professional development of their security professionals through certification.
Celebrate Past ASIS Award Winners