How the City of Houston is Building Disaster Resilience with Video Technology
Roughly 29 percent of the world's population in 1950 lived in cities and urban areas. Today, this number sits at 55 percent, and by 2050 it is expected that close to 70 percent of the world's population will live in cities.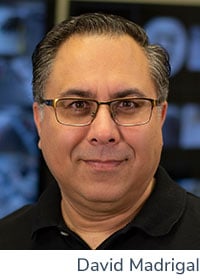 City managers around the globe are challenged with providing for the safety and security of their ever-increasing number of citizens. The rapid adoption of smart city technologies is helping managers tackle expected big-city problems—but what about the unexpected? City leaders must act now to transform smart cities into safe cities, and that's exactly what's happening in the City of Houston.
Smart Tech for Large Events
With a population of nearly 2.5 million, Houston is the most populous city in Texas and the fourth-most populous city in the United States. Known as the world capital of space exploration, Houston is at the heart of the nation's energy, medical, computer technology, and agriculture industries. As a hub of commerce and entertainment, one of city management's long-term goals is to establish Houston as a leader in innovative city initiatives to further promote the region as a tourism and business destination.

To accomplish this, the Houston First Corporation—a local government corporation created to operate the city's convention and performing arts facilities—needed a way to bring together security technology partners and build upon existing infrastructure to further enhance public safety and security for significant events.
In 2017, Houston hosted Super Bowl LI, an event that became a game changer in how the city rapidly deploys integrated security technology solutions. Super Bowl Live, a 10-day sports and live music festival drawing more than 1 million fans, was held across several venues within the city, including the 12-acre Discovery Green and the 1.9-million-square-foot George R. Brown Convention Center.
Houston First wanted to be able to identify dangerous situations and be proactive rather than reactive in mitigating risks. Event managers needed visibility on a range of situations such as vehicles driving the wrong way, large crowds gathering in an area; they even wanted technology to help monitor for audio queues, such as glass breaking, car alarms, gunshots, or aggressive behaviors.
In planning for the event, managers found that the added congestion of portable event stages, booths, and the number of anticipated attendees changed the environment, rendering standalone legacy security systems inadequate. Jack C. Hanagriff, consultant for the Houston First Corporation, and his team determined that a temporary, state-of-the-art, integrated video and data management system was needed to provide additional security for Super Bowl Live.
Sponsored

Check out this guide to help you assess your school's safety readiness for the upcoming year.
As the host for all events associated with the Super Bowl, the City of Houston brought in long-time security systems integration partner Teksys to help design and test a rapidly deployable, fully integrated supplemental video management software (VMS) system at Discovery Green. Built upon an open platform VMS design, the temporary festival infrastructure easily integrated with the legacy VMS already in use at the George R. Brown Convention Center.
"We were able to tie both VMS networks into the existing homeland security network, converging the two systems to give law enforcement, fire, and other agencies access to all systems seamlessly," Hanagriff says. "We quickly realized that the relationships built with this project would be instrumental in helping us support the needs of other high-profile sites around the city that had concerns regarding general public safety and quality of life."
A Living Lab for City Tech
Following the success of the temporary system deployed for Super Bowl Live, a permanent system was installed to aid the city's future development and deployment of safe city technologies and emergency response initiatives. Located within the George R. Brown Convention Center, the Houston Living Lab was established by Houston First Corporation to rapidly deploy video technologies for the use of a wide range of city departments and agencies. As a research and development site, Houston Living Lab helps city entities test solutions and allows technology partners to validate their technology in an active environment.
"The Living Lab has become a technology testing environment for our city peers with many different interests, including those in the energy and tech sectors, first responders, hospitality, and municipal departments," says Ben Williams, security director for Houston First Corporation. "Our Security, Resilience, and Safety framework is something we have been building upon for the past five years, and the Houston Living Lab is a prime example of that effort. Within Houston First, we now have 14 sites that are connected and sharing a high level of video and data to better manage events."
These technologies are empowering city stakeholders to be incident aware and to be able to monitor and manage their own events without having to immediately rely on the police and the fire. But if there is a need for help, there is a mechanism in place to quickly share information so responders can be better informed about what's happening.
Preparing for the Unplanned
Since 1980, the greater Houston area has experienced 12 significant thunderstorms and flood events, five hurricanes, five tropical storms, two wildfires, the coronavirus pandemic, and most recently, a severe winter storm that caused week-long power and water outages. Six months after the Superbowl LI events, Hurricane Harvey in August of 2017 brought 68 deaths and unimaginable destruction to Houston. An emergency response to disasters on this scale requires constant communication and precise coordination between multiple agencies.
[New] Newsletter

Find out your top seven security news stories, delivered to your inbox weekly, and powered by ASIS International.
"Threat detection is the first line of defense in security management, and this is especially prevalent during a disaster—natural or otherwise," Williams explains. "City decision makers, property owners, and responders need to be able to evaluate and prioritize occurring incidents, assess life-threatening situations, determine what roads are open, and identify what resources or responding agencies are nearby. Houston First has been working to integrate a map-based threat analysis platform with our VMS to be able to provide this level of information."
The solution allows managers to work through the phases of disaster management by providing threat vector data before, during, and after the event, says Doug Pasley, vice president of field operations, Haystax.
"The ability to do a damage assessment in real-time—indicated by red, yellow, and green status of a facility—and even drop video images into the map so responders can see what the building looks like, delivers the real-time analysis that responders and leadership need to resolve the incident," he explains.
"This method of data visualization of collecting weather information, road hazard info from the TxDOT and Waze, coupled with active police/fire activities—all in real-time is crucial to responding to and recovering from a catastrophic event," Pasley continues. "And when we put this information side-by-side with the situational awareness and video verification information from the VMS, it becomes a powerful response orchestration tool."
With nearly 600 network cameras installed at Houston First Properties throughout the city, with the mapping solution, and a set of VMS Smart Walls in multiple security and parking command centers spread across facilities in the theater and convention districts, technology is now aiding property managers with exceptional situational awareness for downtown Houston.
ASIS Certificate

Designed to give you the foundational knowledge and skills you need to become a more dynamic security professional, including EP specific threat and risk assessment, protective intelligence, advance planning and more.
"Moving forward, if we have a severe storm, a fire, or a chemical spill or something similar on our hands, we can now immediately see the calls for service, what's affecting the area, and help inform all involved in how to best respond so we can protect people and save lives," Williams adds. "The Houston Living Lab has evolved to be an amazing city resource, and the open platform VMS brings the flexibility we need to scale our system, test safe city initiatives, and be as proactive as possible."
David Madrigal is the president of Teksys, Inc., where he leverages extensive experience and works with clients to evaluate their existing technology needs. Madrigal then develops solutions to meet their current needs, while offering the flexibility to expand as their requirements and budgets change in the future.
Jason Tyre is a business development manager for cities at Milestone Systems. Before taking his current role, Tyre served with the Phoenix Police Department for more than 18 years. He was assigned to the Arizona Counter Terrorism Information Center, where he was a founding member of the state's Threat Mitigation Unit and worked closely with the U.S. Department of Homeland Security and FBI to protect critical infrastructure. Tyre continues to support numerous federal, state, and local agencies; public/private industries; and academia organizations in applying real-world operational experience to facilitate uninterrupted operation, protection, and security of critical infrastructure and assets. He is recognized as a subject matter expert in advanced technology and security solutions.
© 2022 Milestones Systems, Inc.