Best practices and white papers
Active Shooter: A Handbook on Prevention Excerpt
ASIS International has provided resources to support those affected by disasters around the world, including contributions from the ASIS​ Crisis Management and Business Continuity Council​.
This webinar identifies the ability of terrorist organizations to conduct a chemical or biological attack in populated areas. It will cover the mechanism of action, accessibility, delivery, and
This program presents the necessary components of preparation strategies that include planning, prevention, mitigation, and response to active shooters and incidents. Your company must embrace the
In this webinar, the presenter will review concepts embraced by Fortune 500 companies, educational systems, and government agencies that can provide security managers with training guidelines to
Best practices and white papers
Active Shooter: School Safety & Security Council White Paper
Best Practices for Securing Houses of Worship
This exclusive webinar will focus on making security a critical part of the employee culture, planning for active shooter events and using integrated technologies as part of a global active shooter
Active Shooter and Workplace Violence Exercise (Appendix D, Active Shooter)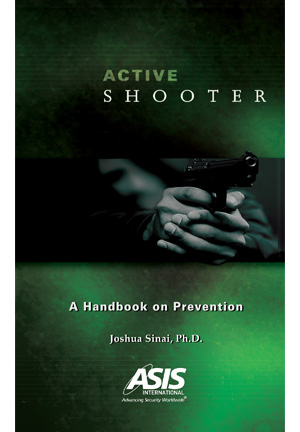 This is intended to provide public safety personnel a diagnostic tool to identify persons in their jurisdiction who might demonstrate such warning signs before their turn to violence.