How Emerging Technology will Revolutionize Enterprise Security and the Work Environment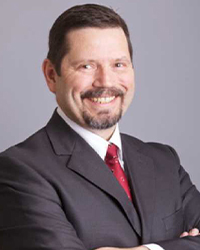 Never in the history of the physical security industry have emerging technologies been poised to substantially impact the delivery of security programs and services on campus environments as much as they are now.
The adoption of artificial intelligence (AI) and machine learning (ML) in the video management sector is just one small example of technology increasing confidence in the system's abilities and measurably improving returns on end user investments. But that's only the beginning. The likes of AI-driven humanoid robots and aerial drones that seamlessly integrate with physical security systems, all managed within an interoperable metaverse are just over the horizon. Augmented and virtualized reality (AR and VR) environments coupled with a multiple-domain intelligence platform will be used to support richer and more effective end-user experiences and collaboration for better security outcomes.
The COVID-19 pandemic forced many enterprises to adopt work-from-home and modified workplace strategies, and it has compelled technology companies to research and pursue the development of solutions that facilitate our new ways of living and working. With such purpose-driven change, the security industry will ultimately benefit—as long as we remain dedicated to staying ahead of the curve.
However, a word of caution. The emerging technologies that are taking root in the enterprise landscape represent a once-in-a-lifetime quantum leap in value to the security industry and corporate adopters. Emerging technologies speak to the corporation's expectations that systems, including security, will provide incremental value via usable data and information, as well as visualization, analytics, and decision-making support. Therefore, one does not simply adopt emerging security technology. Successful organizations should develop use cases that align with business objectives to support a case for adopting emerging technologies. They should do this by implementing proof-of-concept trials that demonstrate the technologies' usefulness and other similar activities.
Artificially Intelligent Aerial Drones and Humanoid Robots
The computer scientist Cal Newport has written extensively about workplace and worker impacts of emerging technologies. In particular, he describes the division of knowledge and non-knowledge workers and notes that emerging technologies will more adversely affect non-knowledge workers.
The implication for our industry is clear: Adopting drones and robots will require a new kind of organization beyond people who simply monitor physical security systems or guards that perform routine patrols. Many chief security officers are keenly aware that the security guard industry has long been experiencing a labor shortage that leaves it struggling to fill its ranks, creating service gaps—a trend that is anticipated to continue.
---
Successful organizations should develop use cases that align with business objectives to support a case for adopting emerging technologies.
---
For many organizations, security operations center (SOC) operators are primarily tasked with acting as alarm acknowledgers and dispatchers with limited analytical activity requirements. Aerial drones and robots are already deployed to both supplement and, in some instances, fill in for human guards. AI-enabled drones and robots can perform a wide range of guarding tasks in three modes: Human-operated, AI-operated, or a hybrid of both. Notably, the AI that drives drones and robots is developing an ever-increasing sophistication and capability due to machine learning and the fine tuning of the data sets that train these machines.
Metaverse Intelligence Platform
The term "metaverse" suddenly jumped to prominence when, in October 2021, CEO Mark Zuckerberg announced that Facebook would become Meta. But virtual, augmented, and mixed reality has been available in various ways long before this, primarily to video gamers and training applications.
While still nascent, a metaverse interoperable security environment is not too far into the future, and its uses and benefits are compelling. For example, virtualized SOCs with a highly interactive operator and user environment can result in optimized operations and outcomes, while highly integrated AI-driven video and access systems can present an operator with a digital twin of a building overlayed with access alarms and responding resources—whether they be humans or robots.
Keeping It Real
While much of this sounds like the stuff of science fiction, the real question is how can these developments be applied in a corporate campus? Here are just two examples of how emerging technology will revolutionize security and the workplace.
Let's consider a large manufacturing campus that requires 24/7 operations with excessive valuable raw materials stored in trailers near the plant. The trailers should only be accessed during the dayshift. The security program includes an anomaly-detecting AI that evaluates the access control system, an AI video system that monitors the area around trailers, and an aerial drone that is used to patrol the perimeter routinely. The system detects an access anomaly when a contractor with 24/7 access enters the property using a non-company pickup truck, which is observed via the license plate reader. The contactor parks near the trailer, which trips the AI video and begins real-time recording. The security patrol drone is diverted from the perimeter patrol to investigate the area, and the drone captures video of two persons moving raw materials onto his truck. The system operator is able to determine that the person isn't the credential holder and that the truck isn't authorized. It then is easily able to determine a workplace theft is in progress and calls the police. The security team never needs to confront the thieves directly, and the police have knowledge of the situation they're responding to.
In another scenario, a company has implemented a work-from-home policy for most of its employees, including its security operations center program. The company can adopt virtualized technologies by rearchitecting the hosting infrastructure toward a cloud-based solution that incorporates AI access and video systems. This redesign also includes a metaverse representation of the offices and online staff, and the deployment of humanoid robots for on-premises monitoring and response. The SOC operator can perform a remote security patrol on one robot while monitoring critical systems in the headset. When the intrusion alarm is set off in a far corner of the building, the operator can seamlessly transfer his or her "presence" from one robot to the nearer robot as it responds to the alarm.
---
Adopting drones and robots will require a new kind of organization beyond people who simply monitor physical security systems or guards that perform routine patrols.
---
COVID-19 has introduced a hybrid workplace strategy, with organizations enacting policies that span from work-from-home, to return-to-work, or a blend of both. The effects of COVID-19 will be with us for a long while yet, and it has compelled companies to rethink their security strategies and program delivery.
Emerging technology—including AI-driven systems, robots and drones, and broader applications—will morph and adapt to the new workplace. And thoughtful planning will be a necessary to create an effective process for moving the security program into the next-generation corporate campus environment.
William Plante, is director, Consulting & Strategic Development, Enterprise Security Risk Group, at ADT Commercial. Plante has worked in the consulting field for 15 years, leading complex technology and enterprise risk projects. He has also been a CSO and IT continuity director for two high-technology firms.
© William Plante, ADT Commercial