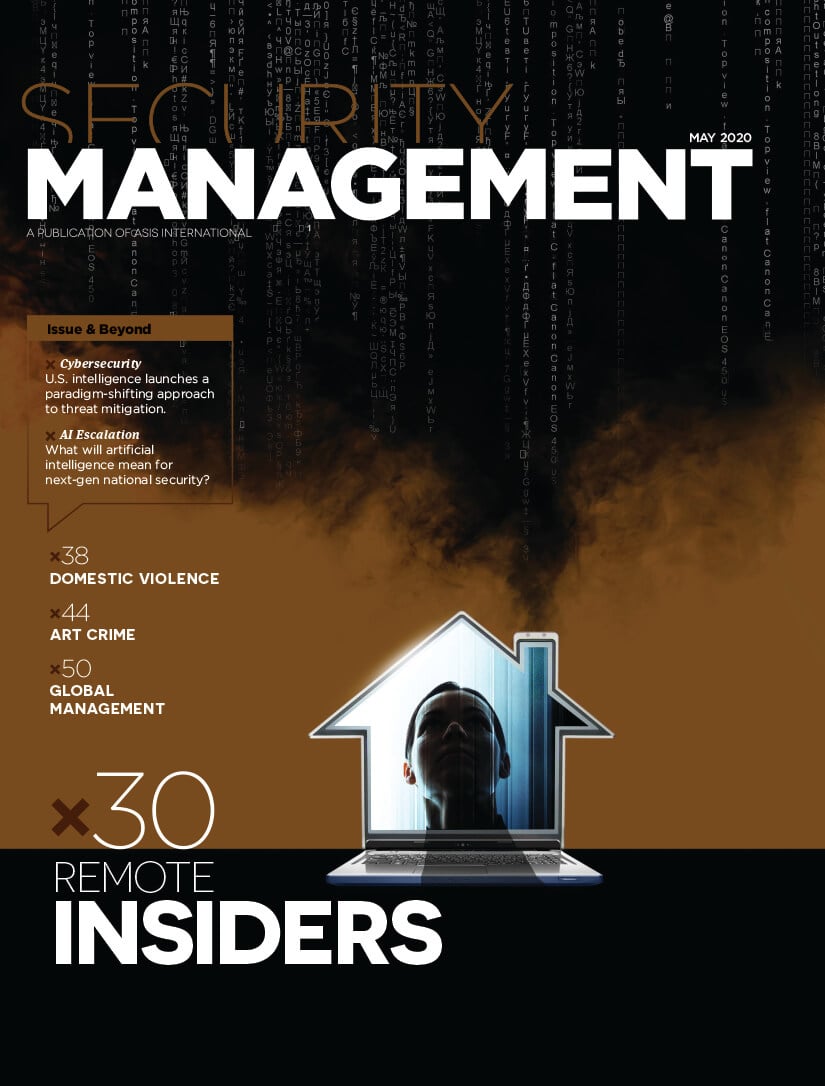 May 2020 | COVER STORY
Insider threat mitigation is never easy. The number of incidents and the financial cost of insider theft, fraud, sabotage, and workplace violence are on the rise. The move to reduce overhead and increase morale by allowing employees to work remotely means additional challenges.
To make matters more complicated, the spread of the COVID-19 coronavirus prompted many organizations to quickly implement remote work programs without the lengthy pre-launch planning, design, and testing processes normally followed. It is highly likely there will be security events—including insider attacks or vulnerabilities—not fully considered in organizations' haste to launch these programs.