Our 12 Most-Read Stories of 2022
The Security Management editorial team and contributing authors wrote hundreds of articles in 2022—603 and counting, as of 12 December. Here are the 12 stories that readers kept returning to throughout the year.
12. "How to Build a Best-in-Class Security Culture"
Fortune may favor the brave, but it also favors the compassionate, empathetic, humble, engaging, perceptive, innovative, and trusted business expert and security partner.
Building a sustained security culture starts with the security leader's ability to emotionally connect, engage, and partner with people at all levels of the organization, from the C-suite to the third-shift frontline associate. Without those abovementioned traits, asking leaders and employees to understand and embrace a security culture can backfire, and your efforts to build a culture will either fail or be insufficient, resulting in a long-term impact on your credibility.
John Rodriguez, global security director with Cardinal Health, shares more insights into security culture in a June online exclusive.
11. "Keep Ahead of Crises by Planning for Complex Scenarios"
Many organizations have gone to great lengths to secure their facilities, whether that is a single building or an entire compound. But as adversaries' capabilities advance and attack planning cycles accelerate due to the increased availability of open-source information, the days when an organization's physical security program started at the perimeter fence are behind us.
This new era requires security programs and initiatives that prevail both inside and outside of the perimeter. Security professionals need to think like an adversary, constantly envisioning how a current event—whether planned or unplanned—could be used to an attacker's advantage.
Anthony Hurley, CPP, PCI, PSP, partner and consultant with Critical Preparedness, LLC, explains best practices for crisis management in our September/October cover story.
Sponsored

Check out this guide to help you assess your school's safety readiness for the upcoming year.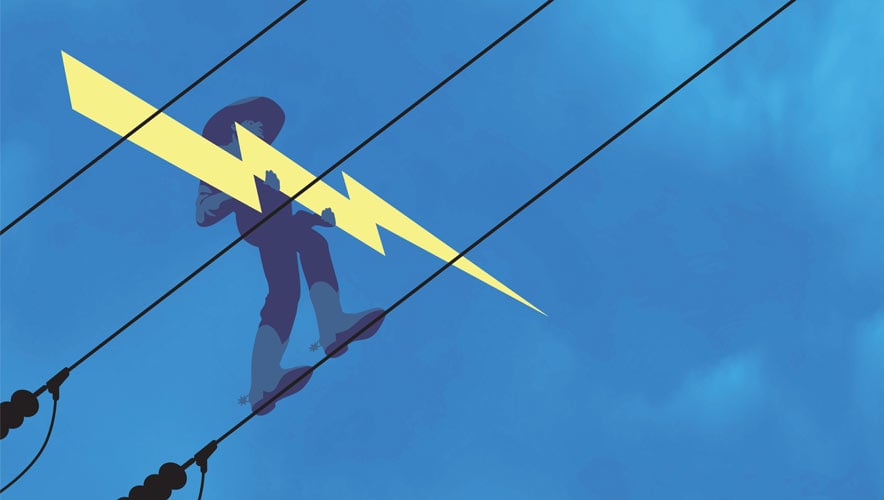 10. "Frozen Progress: Building Winter Storm Continuity in Texas"
Texas is no stranger to extreme weather, including intense heat and record-breaking hurricanes. According to the U.S. Energy Information Administration (EIA), electricity generation usually peaks in Texas during the summer. The annual spike is triggered by residents firing up air conditioners in search of some respite from rising heat—in some areas of Texas, temperatures reached 116 degrees Fahrenheit in 2020.
But in February 2021, a seemingly singular strain on Texas's power grid occurred. With a polar jet stream and polar vortex generating winter storms, Texan grid operators faced an unusual surge in demand for midwinter power—one they were not prepared for.
Security Management Associate Editor Sara Mosqueda goes behind-the-scenes of Texas' big freeze in our January/February 2022 cover story.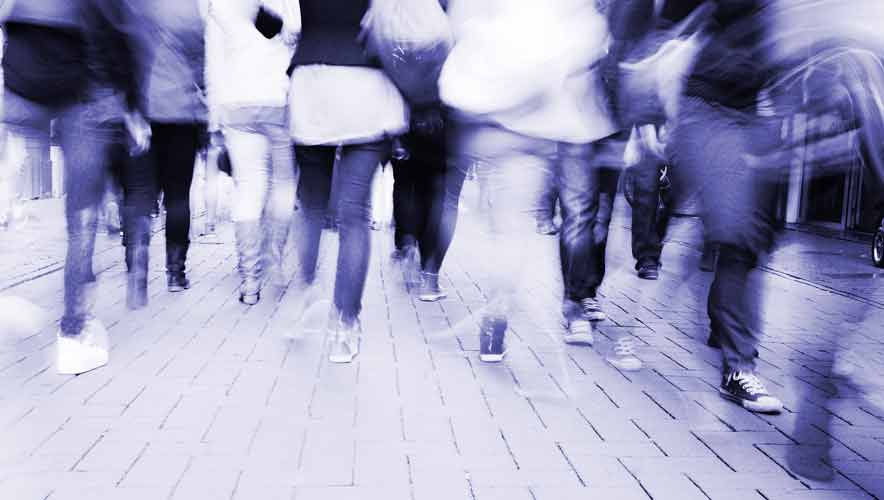 9. "How Not to Do an Active Shooter Training"
In case you needed an example of the exact wrong way to do an active assailant drill, a security consultant in Nebraska gives you Exhibit A.
Prosecutors arraigned John Channels on charges of making terroristic threats, a result of an ill-conceived active assailant training at a charity in Omaha.
ASIS International Content Development Director Scott Briscoe, who is also a major contributor for our Today in Security coverage, shares what went wrong and how to avoid similar active shooter training mistakes.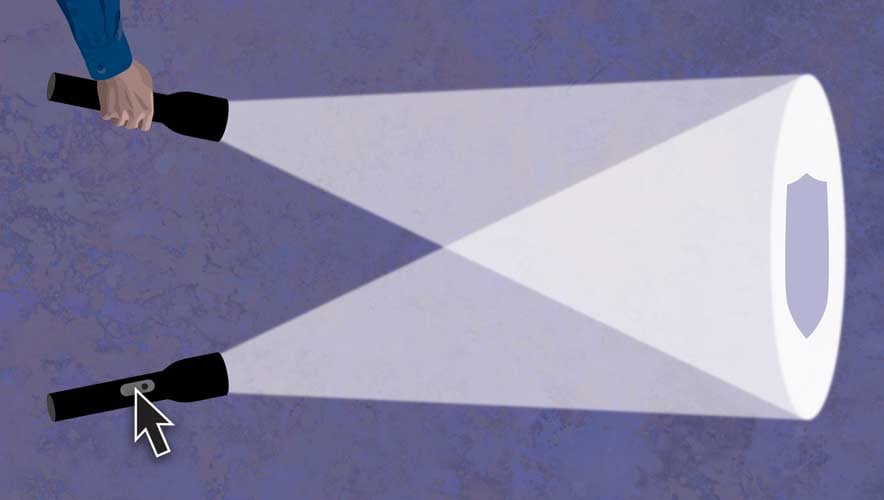 8. "Convergence: Physical Security and Business Continuity Meet their Moment"
The post-9/11 wars, the rapid advancement of technology, the explosion of Internet of Things devices, extreme stress on the supply chain, a lasting security workforce shortage, and the COVID-19 pandemic may have led to a change in perception that will usher in the moment for security convergence. That seems to be the finding in the most recent research on the topic, Security Convergence and Business Continuity: Reflecting on the Pandemic Experience, published in September 2022.
Security Management Senior Editor Megan Gates details how the security profession—and the people who work in it—have changed, leading to a moment ripe for security convergence, in the November/December Cybersecurity Department.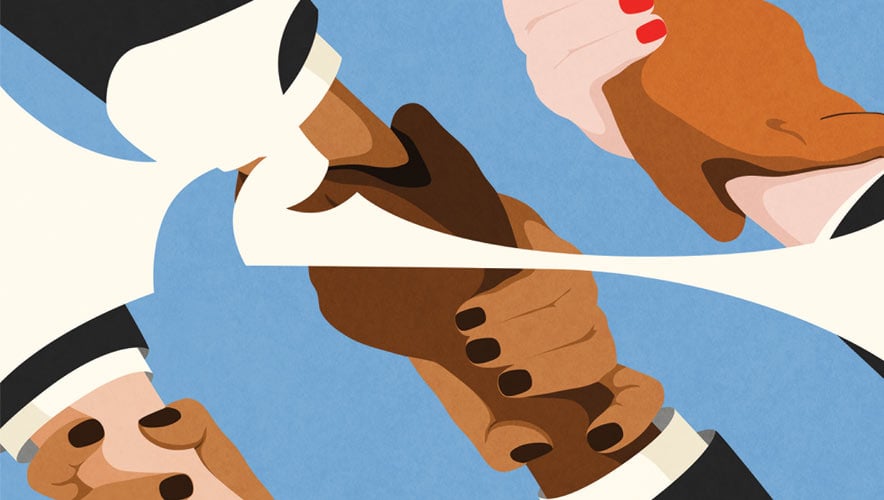 7. "Translating Your Threat Assessment Approach"
Threat assessment and management (TAM) procedures are not universally effective. What is considered common sense in the United States is often received in Europe with skepticism, resistance, and, in some situations, even disdain. A U.S. company's workplace violence training programs and approaches can fail to find fertile soil in its European branches. Developing and setting up a threat management program to work internationally needs restructuring and reframing to make it more acceptable for different teams.
Bram B. Van der Meer and Cornelis van Putten, owners of Dantes Psychology Services, share how to put this idea into practice in our November/December cover story.
[New] Newsletter

Find out your top seven security news stories, delivered to your inbox weekly, and powered by ASIS International.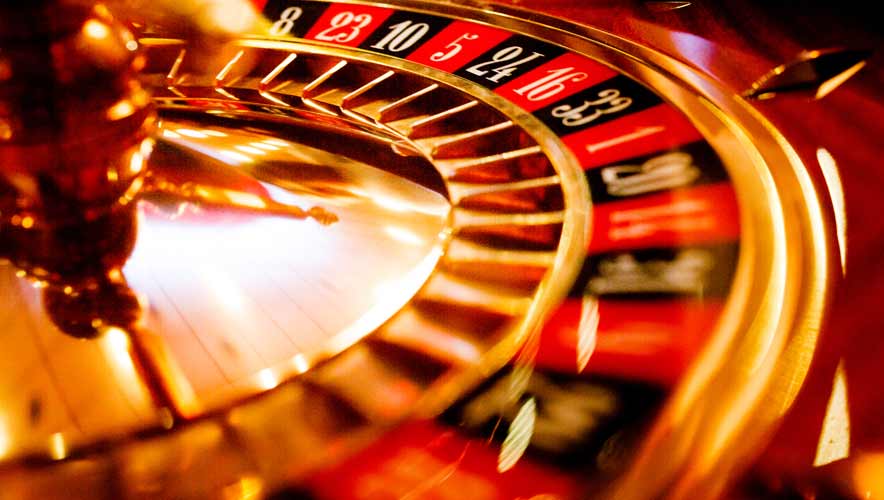 6. "Human Trafficking in Casinos: The Ghost Crime Operating in Plain Sight"
As casinos, hotels, and related amenities re-open in response to the waning pandemic, criminal organizations are once again plying their trades of misery—honed and refined during the pandemic—within properties intended for entertainment and respite. Human trafficking, frequently referred to as a ghost crime, occurs in plain sight within casino and resort properties, but it remains largely unseen because the indicators of this crime are invisible to most.
Dave Vialpando, CPP, executive director of the Pokagon Band Gaming Commission for the Pokagon Band of Potawatomi Indians of Michigan and India, explains the scope of human trafficking and how gaming security practitioners can respond in an online exclusive.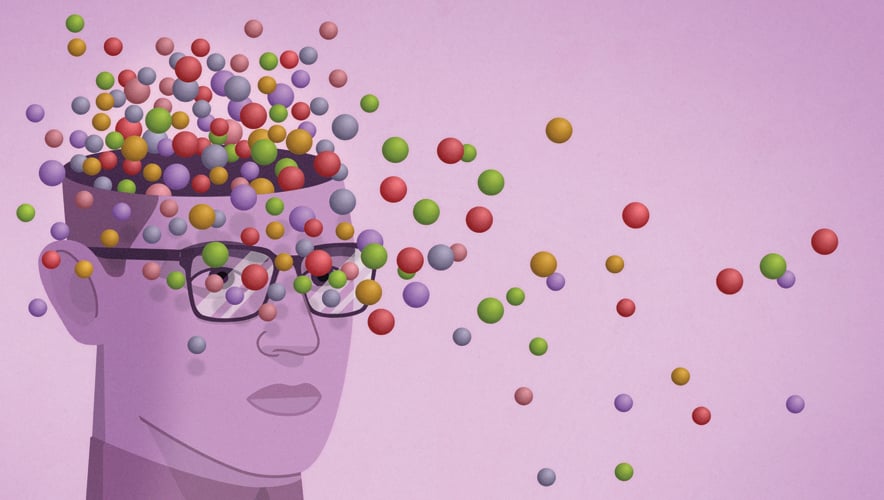 5. "Uncovering Cognitive Biases in Security Decision Marking"
Do you consider yourself an above-average decision maker? Does logic drive most, if not all, of your security risk mitigation decisions? Think again.
Most security professionals believe that they are better decision makers than the average person, but recent research has proven this is not the case. In fact, security leaders often fall prey to the same biases as the majority of the population, and they may find themselves relying on gut feelings and prior experience instead of facts and probability. Unlike most people, however, security professionals' biases could have significant ramifications on risk management and safety decisions.
Security Management Managing Editor Claire Meyer and Johan de Wit, technical officer for Siemens Smart Infrastructure, detail how bias affects security practitioners and what they can do to limit its effects in our May/June cover story.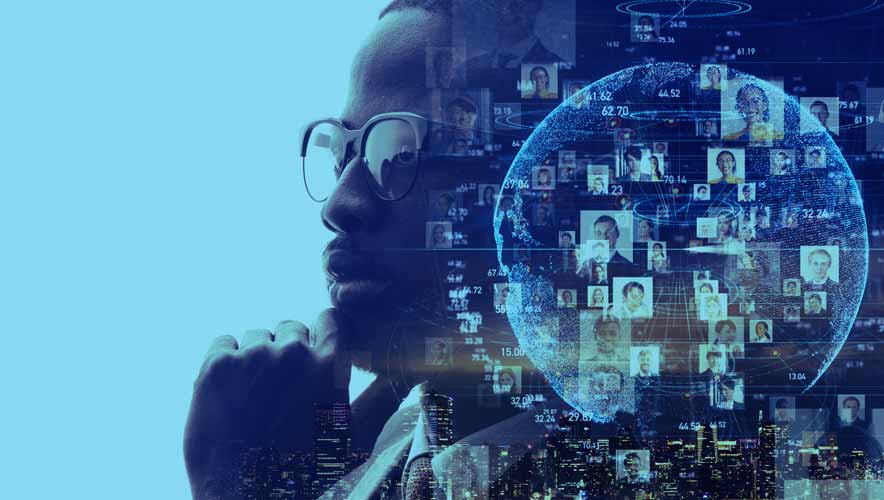 4. "How to Succeed When Shifting from Individual Contributor to New Manager"
If you're a new manager and are feeling overwhelmed, here's some good news: There are immediate steps you can take to acclimate yourself to a leadership role. While none of these are quick fixes, and they will take time and effort to achieve, by taking small steps into your new role, you will succeed.
Jim Jenkins, an organizational development and training consultant, explains steps new managers can take to set themselves—and their teams—on the path to success in an online exclusive.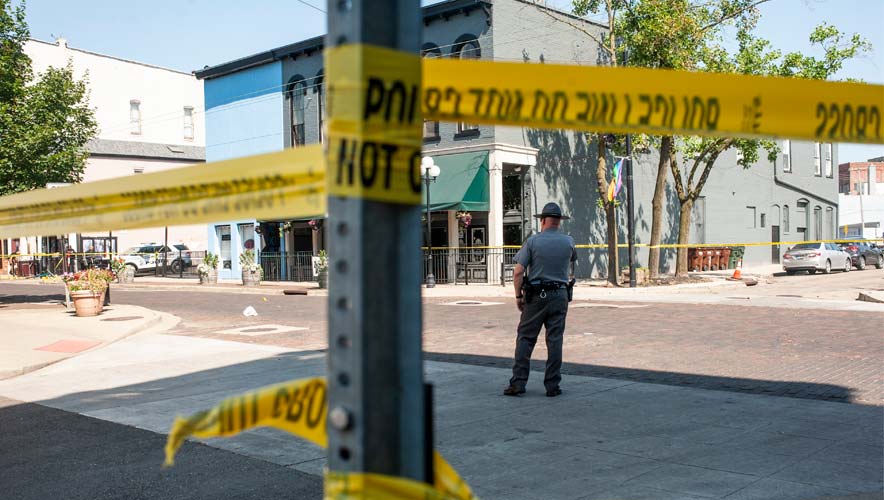 3. "Who's Liable for an Active Shooter Incident? Expectations are Changing"
Mass shootings in the United States are no longer rare events. As of press time, there had been 372 mass shootings—incidents where four or more people, not including the shooter, were killed or injured—in the first seven months of 2022, up from 272 total in 2014. The increasing number of these incidents is impacting how courts assess liability when a shooting occurs and security measures campuses should have in place.
Security Management Senior Editor and Security Technology Editor-in-Chief Megan Gates shares how liability for active shooter incidents is changing in the United States and how this impacts security practitioners in our August Security Technology cover story.
ASIS Certificate

Designed to give you the foundational knowledge and skills you need to become a more dynamic security professional, including EP specific threat and risk assessment, protective intelligence, advance planning and more.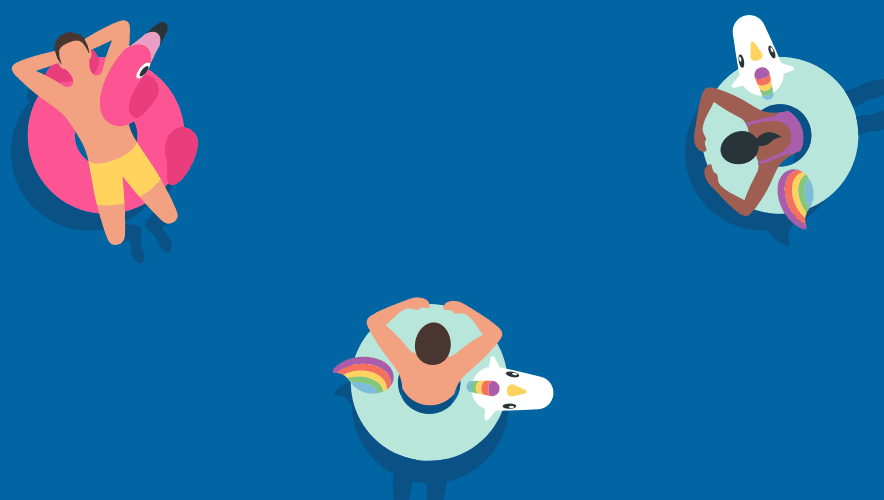 2. "Collateral Damage: Cartel Activity Spills Over into Tourist Resorts"
Although Mexico's famous tourism hub Cancún has been in the spotlight lately for violent incidents, its crime rates are still significantly lower than many U.S. cities.
Resorts in the area have shifted their security practices in several ways, both in response to recent events and as a natural evolution over time, according to Flores Rodriguez, a member of the ASIS Yucatan Peninsula, Mexico Chapter. With incidents that place both tourists and residents at risk, there is a demand for solutions or improvements that can prevent attacks or violent incidents from occurring within hotels.
Security Management Associate Editor Sara Mosqueda explains how cartel activity is impacting resorts in Mexico and steps security managers can take to ensure their facilities—and teams—remain safe in a June online exclusive.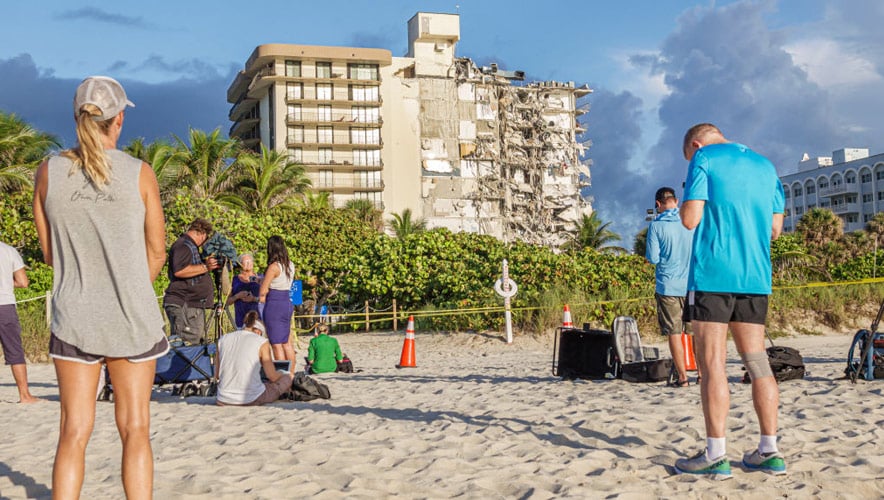 1. "Contract Security Provider to Pay $517 Million to Settle Charges from Miami Building Collapse"
Ninety-eight people were killed and numerous others were thrust into homelessness one year ago when the Champlain Towers South building in Miami, Florida, partially collapsed. The anniversary of the tragic event will mark moments of reflection and remembrance, as well as the finalization of the second-largest class-action lawsuit in the U.S. state's history.
Miami-Dade Circuit Court Judge Michael Hanzman gave final approval to a more than $1 billion settlement ($1,021,199,000) involving more than 24 defendants who were sued on charges of negligence, wrongful death, and personal injury related to the building collapse. One of those defendants was Securitas Security Services USA, Inc., which was the contract security provider for the building and will pay almost half of the total settlement figure: $517.5 million.
Security Management Senior Editor Megan Gates provides analysis of the settlement and what it means for security practitioners in our Today in Security coverage.