Infographic: Who Do We Trust?
When it comes to trust, companies are increasingly seen as arbiters, cultivating relationships with stakeholders—some even to the point of becoming trust leaders in society—while governments and media are now regarded distrustfully, according to the 2023 Edelman Trust Barometer. The global report, published by the Edelman firm, presents the findings from 30-minute online interviews with more than 32,000 respondents from 28 different nations.
Noting that large swaths of society appear or perceive their surroundings as deeply polarized, a majority of the survey's respondents placed trust in their employer.
Sponsored

Learn the biggest risks to a company's online reputation today, and how security leaders can use OSINT to safeguard their organization's brand image.


"Business has increased its ethics score for the third straight year, rising 20 points since 2020. It is the only institution viewed as both competent and ethical," according to an Edelman announcement regarding the report.
When it comes to the difference in trust, these are the nations that exhibit far greater trust in businesses than their own governments, especially on whether that institution would "do what is right."

And while governments and media organizations are seen as increasingly unreliable, businesses and non-governmental organizations (NGOs) are increasingly considered a valid source of information that people would believe.
Nearly half of survey respondents distrusted information from governments.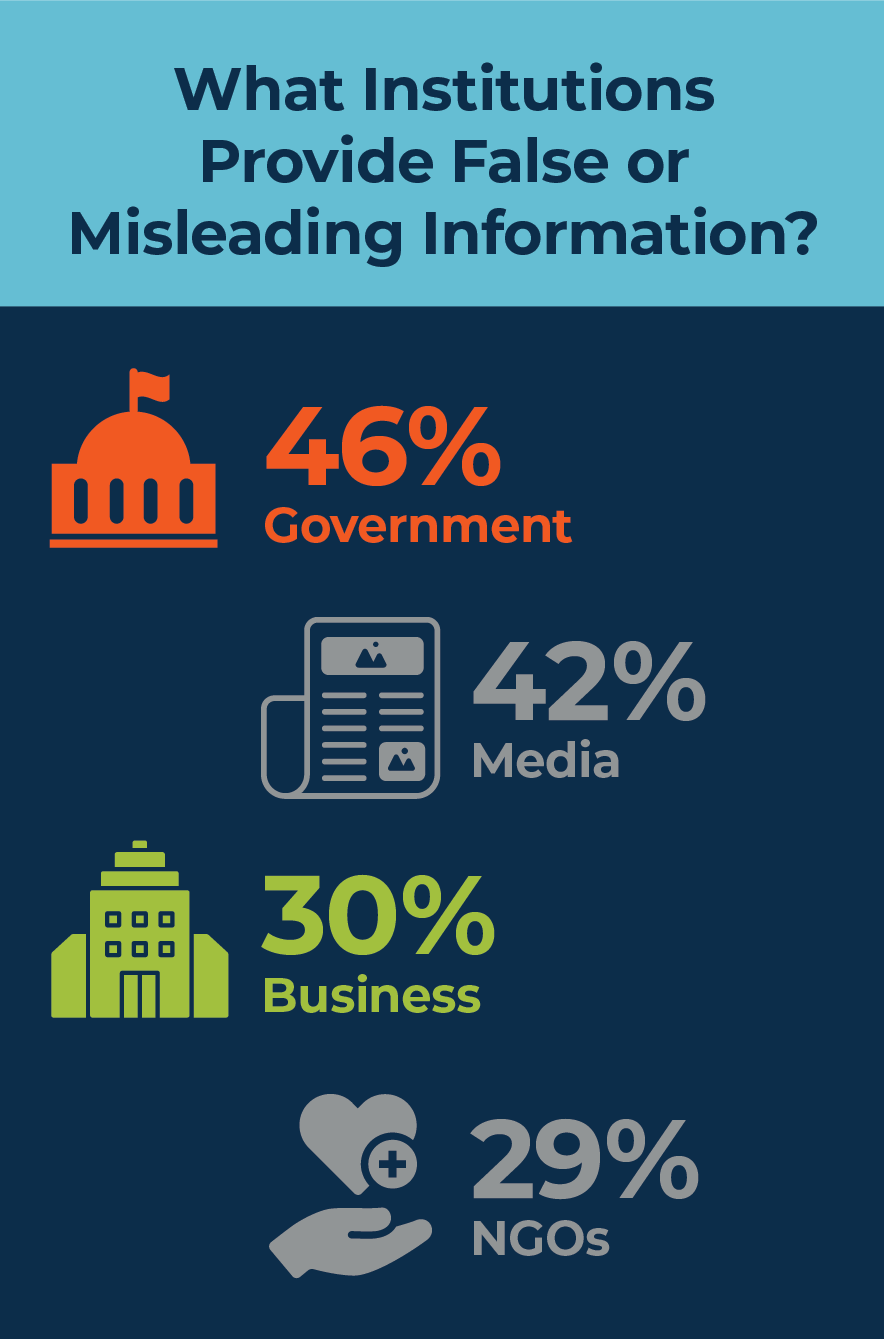 Survey respondents were more likely to trust NGOs and businesses, but the type of business mattered. The most-trusted businesses were family-owned, followed by privately held, publicly traded, and state owned.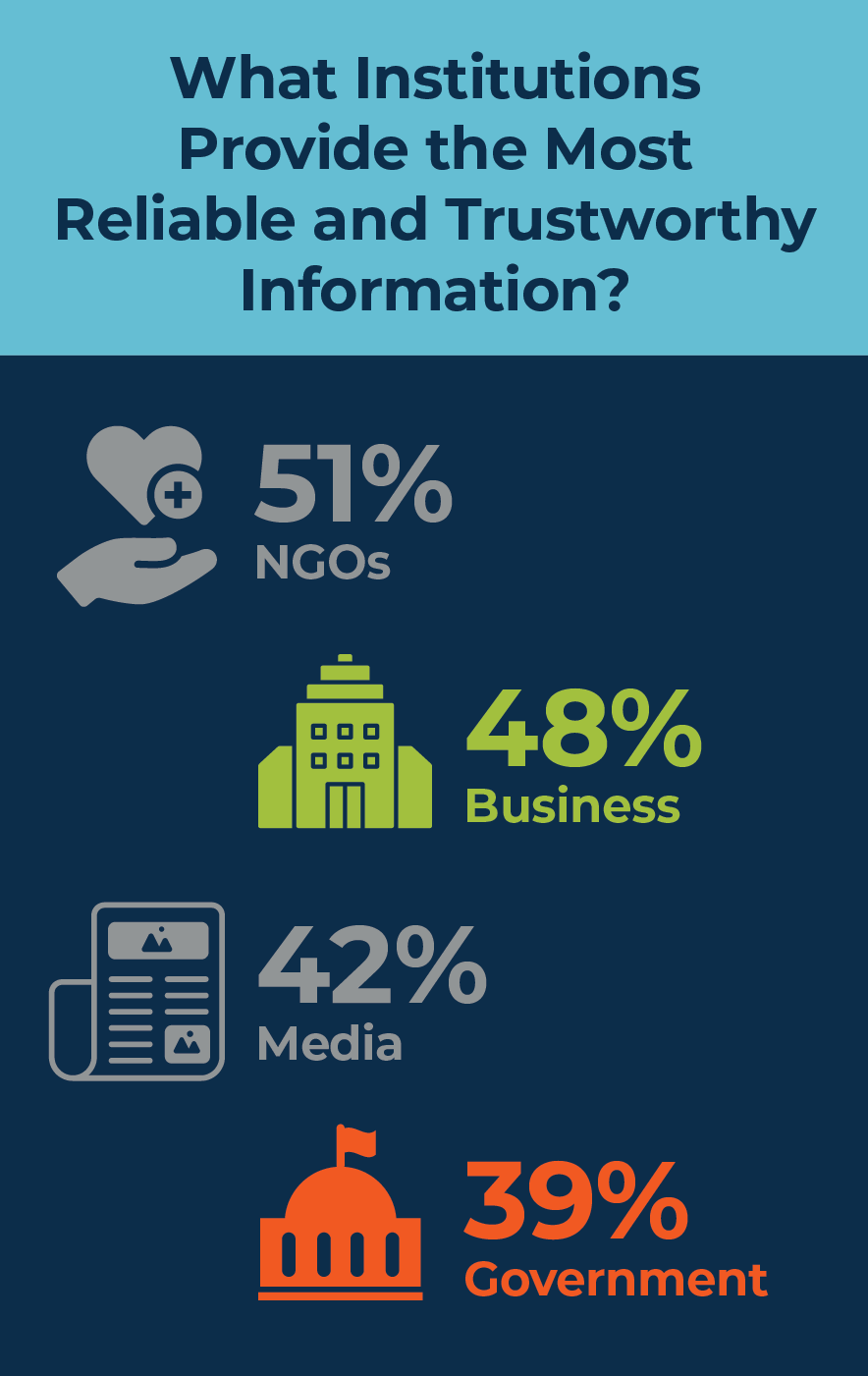 In terms of people perceived as trustworthy or untrustworthy, the trend largely aligns with the institutions people are connected to, with some notable standouts, such as neighbors and scientists.