Marketplace: Site Management Software, Visible Weapon Detection, and More
What are the latest products and solutions offered across the security industry? Here are a few that came over Security Management's radar in the past month.
Enhanced Site Management Software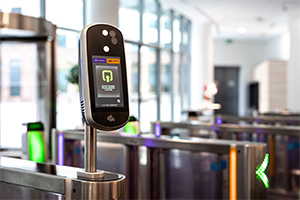 Gallagher Security released v8.90 of its Command Centre security site management software on 31 May, enhancing the system with people-first integrations aimed to simplify user experience and drive business efficiencies. These include a contactless access control option—IDEMIA VisionPass integration enables access via facial recognition using a Morpho VisionPass reader. The latest Command Centre version also addresses the pain point of manually creating and updating cardholder details, leveraging Okta synchronization to provision cardholder details from a central identity platform to the site management software. Learn more at security.gallagher.com.
SM Podcast

Is it time to listen to respond or listen to learn? Learn how to leverage soft skills to drive more effective and impactful crisis preparation, response, and recovery.
Visible Weapon Detection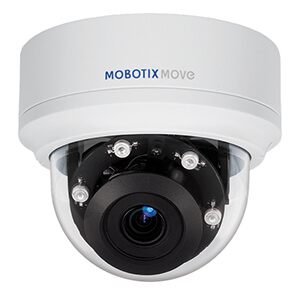 Konica Minolta Business Solutions USA, Inc., partnered with Scylla AI (artificial intelligence) to offer a new Visible Weapon Detection module within the video solutions provider's REACT platform. The module leverages an algorithm that detects visible firearms and takes action—providing alerts (mobile or audio), automatically sounding alarms, facilitating communication to law enforcement or a linked public address system, and securing facilities when linked to door locks. Learn more at kmbs.konicaminolta.us/
Exit Devices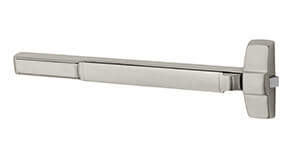 Two new exit devices from ASSA ABLOY—the PE80 Series by Sargent and the PED4000/PED5000 Series by Corbin Russwin (pictured)—are designed to meet the needs of modern buildings, featuring high strength, security, and durability, as well as new features and a sleek design form that eliminates catch points and minimizes impact damage. The devices provide ANSI/BHMA A156.3 Grade 1 certified strength with heavy-duty mounting construction, and they offer indicators such as push rail dogging and master keying. Delayed egress functionality has been improved, and the devices include enhanced motorized electric latch retraction. Learn more at www.assaabloy.com.
Intelligent Voice-Down System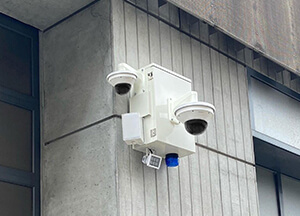 The new intelligent voice-down system from Interface is designed to automatically detect and discourage loitering and suspicious activity in the perimeter of a store or restaurant. The system uses AI-enabled cameras combined with customizable audio messages, auxiliary lighting, and sirens to detect people and vehicles loitering and warn them of a security presence and possible law enforcement action. The system utilizes multi-staged announcement progressions to ramp up the response according to the intruder's actions, so initial responses to loitering in a parking lot will differ from the response to vandalism. Learn more at interfacesystems.com/.
Access Control Clean-Up Feature
A new feature within Sielox's Pinnacle 11.0 Access Control Platform enables system administrators to swiftly and thoroughly clean out invalid or outdated access control data, resulting in enhanced system management and security. The System Clean Up Utility feature streamlines this process, detecting neglected or overlooked access data such as expired cardholders, duplicate access levels, and inactive cardholders. Learn more at www.sielox.com.
Sponsored

Speco Technologies brings you the ultimate solution to enhance your audio experience. Introducing our state-of-the-art IP Audio Speakers - the future of sound!
Diverse Automatic Door Solutions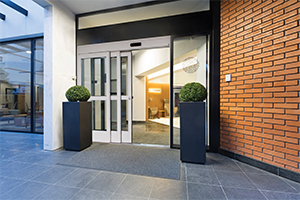 Three new door types expand FLEX by Horton's line of automatic door products, providing more choices to architects and specifiers. The series now includes EasyAccess Swing Doors, ProSlide Telescoping Slide Doors (pictured), and FoldingAccess Bi-Folding Doors. The telescoping series sliding door is available in a single-slide three-panel or a bi-parting six-panel configuration to create a large, clear doorway where small wall openings limit traditional sliding door options. The drive system synchronizes the moving panels so they all reach the full-open position at the same time. Learn more at www.HortonDoors.com.
HD and 4K Decoders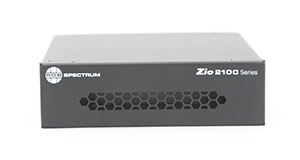 The new Zio D2100 Series H.264/H.265 decoders are compact, full-featured units for critical IP signal distribution, replacing traditional dedicated switchers for HD and 4K video over IP. The series enables users to build comprehensive AV-over-IP systems quickly. These decoders are available in 2K and 4K models, and they display up to 4096x2160 at 60 Hz, compared to the 3840x2160 at 30 Hz offered by many alternative decoders. The small footprint means the device can be mounted behind a monitor, and three can be mounted on a single RU rack tray. Find out more at rgb.com.
SaaS Fire Management Life-Cycle Solution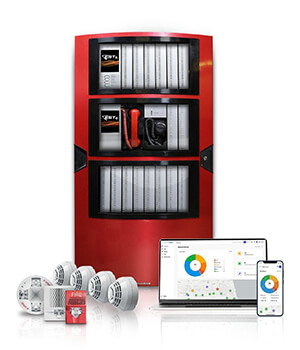 Edwards ConnectedSafety+ is a new software as a service (SaaS) life-cycle solution that optimizes commercial fire installation management. The system includes predictive maintenance insights, real-time event notifications, intelligent reporting, and a multi-site dashboard so managers can view all locations at once, either remotely or on-site. These functions help ensure optimized system functionality, reduce system service and maintenance costs, and minimize system disruptions. Learn more at edwardsfiresafety.com.
Artificial Intelligence Enabled IP Cameras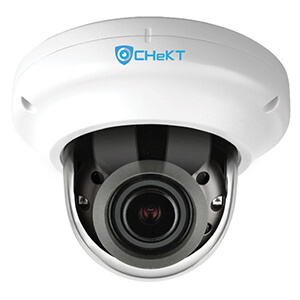 A new line of AI IP cameras from CHeKT, distributed by OPTEX, Inc., includes advanced algorithms for detecting and tracking behaviors and deep learning features that enable the cameras to learn and identify objects detected and offer human and vehicle type identification—reducing false alarms. The devices come standard with CHeKT's library of detection behaviors and 40 detection rules and zones. The series includes multiple 5MP devices in different form factors (dome, turret, bullet) and a dual thermal AI IP camera. Learn more at www.optexamerica.com.
Sponsored Content

Inform and protect your employees with timely and targeted communications in just three clicks.
Managed Port Switches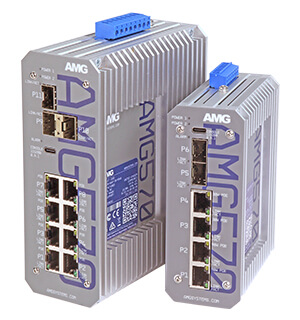 AMG Systems' AMG 570 series of 11-port industrially hardened Layer 2+ ethernet switches can provide power for applications requiring up to 90 Watts, such as outdoor PTZ cameras with heater/blower capabilities, large multi-sensor cameras, power over ethernet (PoE) lighting, wireless access points, and access control products. The switches are designed in the United States and manufactured in an ISO9001-certified facility in the United Kingdom. The models feature a rugged, thermally efficient enclosure, and it can operate outdoors and in extreme temperatures. Learn more at amgsystems.com.