In Danger: Managing Risks to Cultural Properties in Latin America
Around the world, hundreds of locations are listed by the United Nations Educational, Scientific, and Cultural Organization (UNESCO) as World Heritage Sites for their outstanding universal value and for meeting at least one of the organization's selection criteria.
These criteria include that the location represents a masterpiece of human creative genius, exhibits an important interchange of human values, or bears a unique or exceptional testimony to a cultural tradition or civilization—living or disappeared.
Sponsored

Read this article to learn about new technologies and best practices that can help prepare and protect campuses from the potential threat of an active shooter.
Along with recognizing these sites, UNESCO also provides a list of World Heritage Sites that are in danger. These are sites that might be threatened by serious or specific danger, such as accelerated deterioration, destruction caused by changes in the use or ownership of the land, outbreak or the threat of armed conflict, or environmental disasters—earthquakes, landslides, volcanic eruptions, floods, and tidal waves.
Seven Latin American countries have World Heritage Sites that are endangered. These include: Belize's Barrier Reef Reserve System; Bolivia's City of Potosi; Chile's Humberstone and Santa Laura Saltpeter Works; Honduras' Río Plátano Biosphere Reserve; Panama's Fortifications of the Caribbean coast of Panama, Portobelo and San Lorenzo; Peru's Chan Chan Archaeological Zone; and Venezuela's City of Coro and its port.
Types of Cultural Properties
These World Heritage sites are made up of cultural assets from different categories:
Immovable material properties. These are cultural assets that cannot be moved and include both archaeological sites (huacas, cemeteries, temples, caves, platforms, among others), as well as colonial and republican buildings. These assets are exposed to the forces of nature, deterioration, and destruction—intentional or not—by human action.
Movable material properties. This includes all cultural assets that can be moved from one place to another. This includes objects such as popular art, paintings, ceramics, gold and silver, furniture, sculptures, coins, books, documents, and textiles.
Intangible properties. These are folklore, music, dance, rites, oral traditions, customs, traditional medicine, legends, and typical cuisine that make up an extremely fragile legacy, precisely because one of its main characteristics is that these properties are transmitted orally or through practical demonstrations.
Sponsored

Stop crime BEFORE it occurs with Speco Technologies' Digital Deterrent®. Check out our website!
Threats to Cultural Properties
Excavation. The huaqueo or huaquearía is the clandestine excavation of archaeological sites with the purpose of extracting cultural goods. This is an illegal and highly destructive activity. The law states that undiscovered cultural assets are part of the nation's cultural heritage, and those discovered on private property are state property.
Sacrilegious robbery. These are robberies or thefts carried out in churches, convents, monasteries, and places of worship in general. Colonial churches—as well as the objects and cultural goods they contain—represent a very important field of study for researchers, since they not only study the most obvious (who painted or sculpted certain figures, when and how they were created, what they represent, etc.), but also the long relationship that exists between peoples and religion. Therefore, the sacrilegious thief does not commit a simple robbery or robbery: he or she commits a serious offense against the spirituality and morality of the people.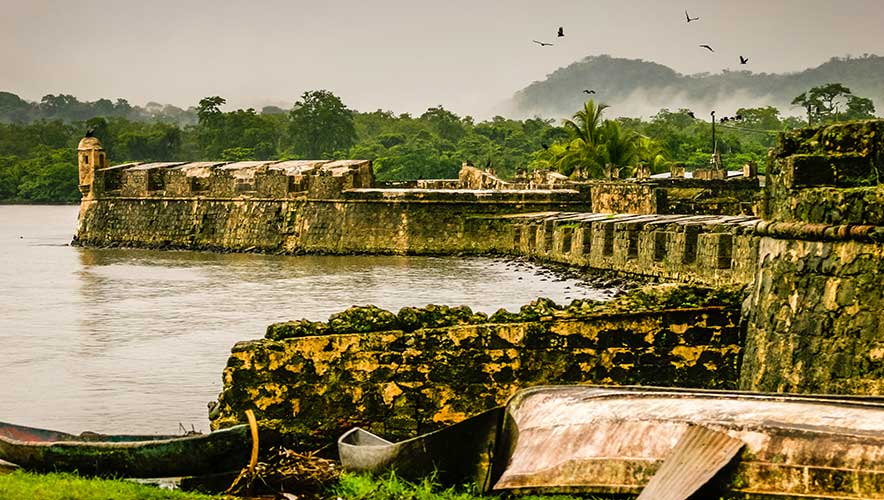 Trafficking. The objects looted and stolen from archaeological sites and churches increase the illicit traffic of cultural property—the purchase and sale of archaeological or historical-artistic objects that is carried out without considering that their illicit transfer is prohibited. The main malicious acts related to the illicit trafficking of cultural property are the clandestine transfer and the departure of the pieces from the country without prior authorization.
Natural phenomena. Earthquakes, floods, landslides, and torrential rains, as well as other natural phenomena, are common in Latin America. However, it is not just the natural disasters themselves; these phenomena have destructive effects when they occur in populated areas that are not prepared to counteract them. If we are adequately prepared, it is possible to reduce or mitigate the damage caused, thus preventing the disaster from becoming greater and unmanageable.
Vandalism. Vandalism actions against cultural property take many forms and may be intentional or not, but the damage they cause can lead to the destruction of the property. Acts of vandalism, such as graffiti, inscriptions, or the pasting of posters, are disastrous forms of expression that disfigure buildings, streets, and even hills. But made into a cultural heritage asset, they are often particularly destructive. When careless, visitors to museums, sites, and monuments can inadvertently cause cumulative damage.
---
Vandalism actions against cultural property take many forms and may be intentional or not, but the damage they cause can lead to the destruction of the property.
---
Additionally, littering is another form of vandalism. Archaeological sites, monuments and museums are not dumps. Garbage not only disfigures the environment, but also organic and inorganic trash can pollute and can attract insect and rodent pests that attack and damage the materials from which the goods are made.
And, on a larger scale, military invasions are an act of organized vandalism that can result in damage or destruction of a cultural property.
Protective Measures
In response to these threats, there are several protective actions that can be taken. UNESCO is a specialized agency of the United Nations System (UN): the 33 countries of the Latin American Region have ratified the Convention Concerning the Protection of Cultural Properties and Natural Heritage, recognizing the obligation to identify, protect, conserve, rehabilitate, and transmit to future generations the cultural and natural heritage.

With that foundation, local authorities must incorporate the principle of protection of cultural properties within their development planning policies. They should identify archaeological sites and zones, especially those places located in remote areas, and the places in churches (closets, deposits, confessionals, for example) where a person can hide and keep them closed with a padlock or key.
Additionally, establish complaint lines for any looting or attempted looting of a cultural site to the National Police, the Ministry of Culture, the Regional Directorates of Culture, the municipality, and the media.
SM7 Newsletter

Find out your top 7 security-news articles,
delivered to your inbox, weekly.
Also, local officials should carry out emergency "visual inventories." This means taking photographs or a video of the paintings, sculptures, altarpieces, and objects of worship within a cultural property. If possible, at the time of taking the photographs or video, place a reference unit next to the object to calculate the dimensions.
Along with an inventory, local authorities should understand the natural phenomena typical of the area in which the cultural property is located and consider how an incident—such as a major flood—might impact it. Using that assessment, authorities can formulate prevention plans to protect the property—as well as create drills and emergency groups to respond quickly should a natural disaster strike. Their efforts can be enhanced by the use of technology, such as drones and video surveillance measures.
Herbert Calderon, CPP, PCI, PSP, is security director, metro subway line 2, in Lima, Peru. He is the senior regional vice president of ASIS International Region 8 and a past president of the ASIS Lima, Peru, Chapter. Calderon is also a member of the ASIS International Cultural Properties Community.