Marketplace: AI-Powered Analytics, PTZ Cameras, Power Management, and More
What are the latest products and solutions offered in the security industry? Here are a few that came across Security Management's radar in the past month.
Pan-Tilt-Zoom Camera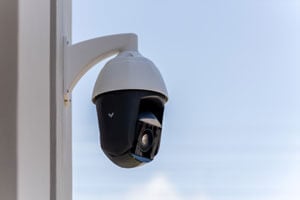 Verkada's new CP52-E pan-tilt-zoom (PTZ) camera enables users to monitor large areas. The camera is equipped with a 5-megapixel image sensor and has 360-degree pan and 220-degree tilt capabilities. It delivers low latency (less than 500 milliseconds), features 28x optical zoom, and provides good detail in low-light conditions with an infrared range of 100 meters (382 feet). Learn more at www.verkada.com.
Sponsored Content

Speco Technologies Digital Deterrent® cameras are the next great innovation in deterring crime.
AI-Powered Video Analytics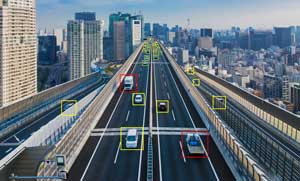 Salient Systems' new Vaidio AI Video Analytics delivers a suite of people, vehicle, facial, and object analytics that can work with any camera or video source, and the analytics integrates into Salient's CompleteView video management system (VMS). The analytics address real-time and forensic needs; it delivers real-time alerts and notifications into live and alarm view modules in the VMS, and investigators can leverage an improved search function and review analytic alarm events. The analytics suite will be available as an add-on purchase or can be run on a Salient-provided appliance. Learn more at www.salientsys.com.
Voltage Regulator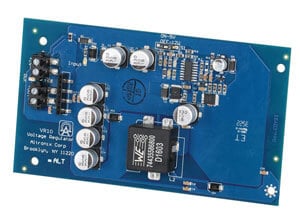 The new VR10 Voltage Regulator from Altronix is designed to optimize power in access control installations. It converts a 24VDC input into a regulated 5VDC or 12VDC output, saving valuable enclosure space and reducing installation and maintenance costs by eliminating the need for an extra power supply. The stable power supply also ensures consistent and reliable operation of security and access control systems. Learn more at www.altronix.com.
Digital Evidence Analysis Tool
Detego Analyse AI+ from Detego Global aims to empower investigators and accelerate evidence analysis. The tool expands the capabilities of Detego Analyse with a suite of new tools, such as AI-powered semantic search, rapid identification of similar image or patterns, AI audio/video transcription, and the real-time translation and transcription of audio and video evidence. The system continues to offer AI-powered object detection, multi-language optical character recognition (OCR), and offline document translation from more than 230 languages to English. Learn more at www.detegoglobal.com.
"Made in Germany" Cameras

A new manufacturing and sales partnership enables installers to purchase Dallmeier "Made in Germany" video surveillance products from security technology distributor VIDEOR E. Hartig GmbH. Two Dallmeier camera lines are part of the agreement: Domera camera models are modular and installer-friendly, and Panomera models are designed to capture large areas or distances using multifocal sensor technology. Learn more at www.dallmeier.com.
Printed Circuit Board Relays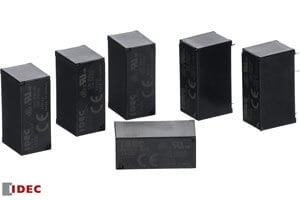 The new RC Series printed circuit board (PCB) relays from IDEC Corporation supports a wide range of industrial-grade applications such as appliance electronics, audio-visual components, medical equipment, OEM machine automation, and other commercial applications. They provide high-capacity power switching and perform reliably in challenging environments. The relays are designed to mount directly to a PCB using through-holes and the configuration offers a low-profile height to minimize footprint. Learn more at us.idec.com.