Marketplace: Access Control, Door Lights, Cloud Solutions, and More
New Access Control Line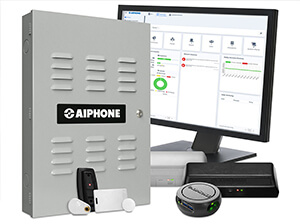 Intercom and security communication product manufacturer Aiphone has expanded its portfolio with a new suite of access control solutions—the AC Series. This line includes system management software, remote hosting capability, over-door controllers, proximity readers, credentials, and more. The products in this line feature an installer-centric design that uses solid-state components that are easy to install and difficult to break. Aiphone is offering starter kit packages and add-on accessories, both for elevator and door controls. Learn more at www.aiphone.com.
Sponsored

XProtect® Hospital Assist is a remote patient monitoring solution that helps your staff work more efficiently while enhancing patient care.
LED Light Kit for Doors and Grilles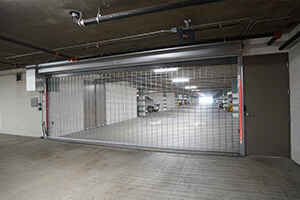 This LED light kit from Clopay Corporation provides an illuminated visual signal for standard and high-performance overhead rolling doors and grilles. These lights alert drivers to an open or closed door or grille—red lights flash when the door is in motion and stay steadily lit when the door is closed. Green lights indicate the door is open, and white lights indicate the door's safety device is triggered or has malfunctioned. The light strips are available in 5-, 10-, or 15-foot versions to ensure visibility at varying heights. Learn more at www.cornelliron.com
Direct-to-Cloud Surveillance Solution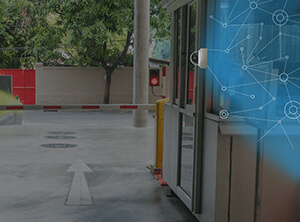 Camera Direct Complete from Eagle Eye Networks connects businesses to the full-featured Eagle Eye Cloud video management system (VMS) without requiring a bridge or additional hardware. The system connects cameras directly to the cloud with minimal upfront capital expenses, and it enables both large multisite organizations and small businesses to leverage VMS features including AI-based video search, smart layouts, and more. Learn more at www.een.com.
Accordion-Style Door for Narrow Openings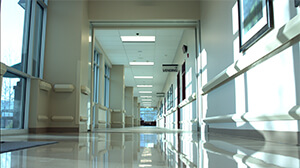 The new FireGuard Slim Door model from Won-Door is a cost-effective, fire-rated, accordion-style door designed to replace traditional swing doors, especially in narrow corridors and small openings. The door features up to a 90-minute fire rating, and it deploys automatically in seconds when an emergency arises. This allows full visibility of hallways and does not obstruct the regular flow of traffic. Learn more at www.wondoor.com.
Screen-Free Security and Smart Home System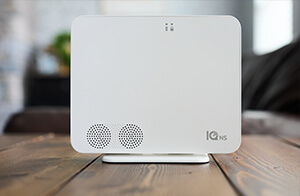 This screenless security and smart home system from Johnson Controls enables users to take advantage of a robust feature set from their smart devices but at an entry-level price point. The IQ4 NS Security and Smart Home System features PowerG range and reliability so users can create a custom-tailored solution for residential, builder, multifamily units, and small to midsize buildings. Connectivity with Z-Wave 800 Series enables powerful smart home and automation features. The system comes with a built-in UL-rated siren with a 24-hour backup battery, built-in speaker for chimes, custom text-to-speech, and language translation. Learn more at www.johnsoncontrols.com/security.
Expanded PoE Solutions for Security Systems

LifeSafety Power's latest addition to its BiTSTREAM line is the BTS500 network switch, which can be used to power and pass data to Power over Ethernet (PoE) compliant cameras, locks, infrared illuminators, and access control edge devices. The switch features an 8-port unmanaged PoE switch, rack mount configuration, and network monitoring that provides data on voltage, current, power measurements, battery, and fault status. BiTSTREAM switches also incorporate a single-point fire interface that lowers system deployment costs. Learn more at lifesafetypower.com.
Secures Tablets for Industrial and Safety Applications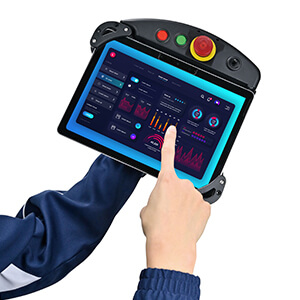 Human-machine interface (HMI) tablets help industrial and safety professionals keep tabs on any number of key indicators, challenges, and guidelines. The new ruggedized HR4P Safety Commander from IDEC is an ergonomic device that enables users to securely hold their tablets, and it provides power, networking, hardwired emergency stop, and other operator interface devices. Automation designers can now provide safety-rated operator interface options for equipment, robotics, autonomous robots or vehicles, and other manufacturing system applications. Learn more at us.IDEC.com.