The Future of Data Center Design
With the accelerated growth of cloud-based hosting and data mining, it's no surprise that the demand for bigger, better, and more efficient data centers has also increased exponentially during the past decade.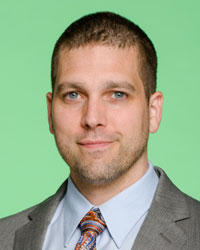 Let's consider key indicators for the future of data centers, particularly when it comes to design. Data centers in their purest form—structures to securely house computing and data storage equipment—have been around since the late 1950s when American Airlines and IBM partnered to create a passenger reservation system. When this centralized data processing system became a reality in 1960, the enterprise-scale data center emerged.
Early design engineers could never have anticipated the continuous improvements and explosive growth in data centers driven by the Apples, Googles, Metas, and Microsofts of the world, let alone the ubiquity of the need for their services across every industry and in nearly every country around the world.
Budget considerations will tempt some to cut corners in building construction, but it's wise to keep in mind that data centers bring life to organizations, and data center failures can cause significant damage to a company. One entry point for water can leave a long trail of impact, making this the worst area in which to compromise. Selecting the right design partner and products assures optimal outcomes.
Driving Design Factors
Energy efficiency, downtime-proofing, and speed to market are three main factors driving the design of mission-critical facilities. The overall list of considerations is expansive and evolving, but it typically includes:
Cubic footage to accommodate racks, workspaces, mechanical systems, and secure access points.


Fiber and copper cabling of sufficient size, managed and protected between thousands of terminations.


Dependable power with redundancies and monitoring systems.


24-hour air handling capable of consistently exchanging heat from tremendous volumes of air.
Additionally, client expectations, municipality restrictions, fire safety regulations, and industry standards must be integrated into the final design. Infrastructure is critical, and the cost is considerable.
"When it comes to constructing a data center, the two most important factors are getting the work done quickly and making sure the design you choose will protect the computing equipment," says Dominic Asante, business development manager at Construction Specialties.
Energy Efficiency
Data centers are becoming increasingly dense, creating high energy usage and unprecedented cooling challenges. The Uptime Institute's 2020 Data Center Industry Survey found that the average server density per rack has more than tripled during the last nine years. Equipment is running hotter, accelerated by the growing use of graphics processing units (GPUs) and multi-core processors.
Data center operators are striving for sustainability and investing heavily in technology, whether to reduce costs or to assuage concerns from their local municipalities.
"We build and operate some of the world's most sustainable data centers and add new renewable energy to each data center's local grid," according to Facebook parent company Meta. Its data centers have "achieved net zero carbon emissions, are LEED Gold level certified and are supported by 100 percent renewable energy. They use 32 percent less energy, are 80 percent more water-efficient on average than industry standard, and we are committed to restoring more water than we consume by 2030."
According to Data Center Frontier, "In most of its data centers, Facebook [Meta] uses direct cooling, bringing filtered outside air into the data hall and circulating it through racks to remove the heat generated by servers and storage units. In its current implementation, fresh air enters Facebook data centers through louvers, and is then filtered and cooled by passing through media that has small amounts of water flowing through it. Facebook says this process uses 60 percent less water than traditional cooling."
Hardening Against Outside Risks
The design process must work to reduce the possibility of downtime caused by outside events. Backup power is an obvious consideration as utility fluctuations and complete losses become more likely. Precautions against water intrusion, tree seeds, and sand that can infiltrate and damage sensitive systems are also key.
"A data center's first defense against high-velocity, wind-driven rain is to integrate extreme weather louvers," Asante says. "In the past, we'd rarely see those specified outside of hurricane zones. Now we're seeing them specified for data centers just about anywhere that straight-line winds are a possibility as well as in northern regions."
---
A data center's first defense against high-velocity, wind-driven rain is to integrate extreme weather louvers.
---
Extreme weather louvers harden a structure against hurricane-force winds and high-velocity debris. Pairing them with water-collection zones and well-placed waterproof wall sections provides formidable protection against water intrusion.

When critical infrastructure calls for also protecting a data center against projectiles and even explosions, blast-resistant louvers are available.
The Need for Speed
Downtime is costly, and technology needs grow quickly. In a reversal of how building projects are normally approached, data center owners and developers must have a heightened focus on how fast a building is built, rather than on cost or capacity alone. This need for speed marks the foreseeable future of data center design, and architects and design professionals will need to find ways to build centers faster and get them operational quicker.
One way to reduce construction time is to select louver products with larger spans.
"Architects that design these environments like having flexibility in louver size and design," Asante says. "Whether they're building a 25' x 25' ft opening or a 300' ft x 16' ft wall, there's a lot of flexibility in how the product can be configured, which can dramatically cut down on installation time."
One barrier to the growth of data centers is the limited circle of architects and general contractors that specialize in constructing them. Unless more talent continues to be brought into this unique building environment, a bottleneck will inevitably occur, resulting in a finite number of project starts.
Regardless, data centers will be among the most important structures built during the next decade, and the demands on their size, density, performance, and energy efficiency will only increase. Organizations will need to choose their design partners wisely to ensure that their buildings make the grade.
Sean Carver, senior business development manager at Construction Specialties, oversees the sale of louvers, grilles, and sunshades with an emphasis on critical infrastructure such as data centers, power plants, and embassies.