Identity Management: End Users Share Lessons Learned During COVID-19 Pandemic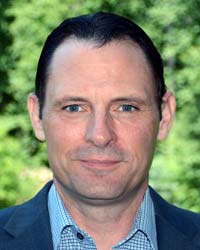 As lives and livelihoods were upended by the COVID-19 global public health crisis, organizations have forged ahead to find new ways to create environments where people could safely interact with each other despite extraordinary uncertainty.
A combination of remote and in-person office workers, students and professors—among others—were able to adapt and keep much of the world's business, educational, governmental, and financial machinery in motion.
Now, with many parts of the world in varying stages of resuming pre-pandemic levels of business and other activities, the same trusted identity innovations that fostered confidence in the security of facilities and both physical and digital assets are being used to manage their safety, as well. They have helped bring hundreds of thousands of people back to more resilient businesses, schools, government agencies, and other work environments since the beginning of the pandemic.
Universities were among those most anxious to bring people back in person after many went fully remote in 2020 and for parts of the 2021 academic year.
"Keeping students safe is our top priority," says Mark Brown, director of business services technology at Vanderbilt University, where the challenges of the COVID-19 pandemic brought renewed attention to the importance of a modern system for identity management and access control that was compatible with Near Field Communication (NFC) and Bluetooth technologies.
"Members of the campus community could more conveniently access buildings and services with their mobile devices," Brown explains. "And the university could efficiently provision and de-provision credentials remotely without person-to-person contact."
More recently, Vanderbilt leveraged HID Mobile Access to deploy campus IDs on iPhone and Apple Watch through Apple Wallet. It used HID Reader Manager to upgrade firmware on the university's physical access control readers and extend support for NFC-based credentials in Apple Wallet. The university uses the HID Origo Mobile Identities API integrated with CS Gold, a higher education transaction system from CBORD, for credential lifecycle management.
Another example of mobile access benefits is the iconic Arcos Bosques Tower 1 in Mexico City.
"Accessing the building by simply presenting a mobile phone has made a lot of sense as we look for ways to eliminate touching things during the global pandemic," says Santiago Morett, project manager with the Arcos Bosques Tower's building management firm, Servicon. "HID Mobile Access gave us touchless entry and safer building security, which is more important than ever for our tenants."
Governments also addressed pandemic challenges using trusted mobile identity solutions. This included the government of Argentina, which developed a smartphone version of its national identity credential that it offers within a mobile app through which citizens remotely request appointments, receive health information, and access credentials like their drivers' license.
In consumer applications, trusted identity solutions helped enable a massive shift from branch banking to online and mobile transactions. They also provided consumers with completely contact-free dining experiences such as those offered by UK-based qiiosk Ltd. through its MenuTile offering that uses HID NFC Tags. In the rare collectibles industry, similar solutions enabled companies like Professional Coin Grading Service (PCGS), a division of Collectors Universe, to give its customers completely remote services for validating the authenticity of high-value items.
"With a simple tap of a phone to the coin, the collector authenticates it through HID's cloud authentication service, in real time," says PCGS President Brett Charville. "This gives collectors the confidence that, wherever they are, if they have PCGS-authenticated, -graded, and -encapsulated coins and banknotes in their hands, they are holding an authentic and valuable collector's item."
Remote workers also had to be supported. In a customer survey, HID found that approximately 67 percent of respondents said the future of the workplace will be a hybrid environment. This will require the use of trusted identities to keep people safe wherever they work. Cloud-based multifactor authentication gives every user a simple, secure login experience whether at home or in the office.
Organizations that had already established an infrastructure based on these and other trusted identity technologies were able to repeatedly adapt to each new "normal" through this challenging chapter of near-continuous adjustment.
For more than three decades, these technologies have been used in the battle against intruders and cybercriminals. As organizations now faced the biggest public health and economic challenges of their lifetimes, the same technologies enabled them to create trusted environments that have been so critical to people's confidence and well-being as well as corporate resiliency.
Stephen T. Carney is vice president, global product management, at HID Global. With more than 15 years of innovative, versatile, and effective leadership in marketing, legal, and military environments, Carney has led major international product launches in collaboration with clients, technology, marketing, legal, and sales organizations.
© HID Global