Ushering in a New Era of Intercoms for Mass Notification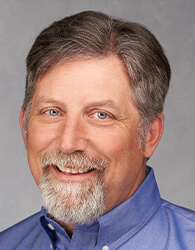 Intercom systems have long been a fixture on educational campuses of all sizes. From your basic audio-only system to an IP video intercom, intercoms have been a go-to solution because they are cost-effective and easy to use.
Mass notification, however, has become a must-have for campuses of all types—including hospitals and commercial office parks. These applications have ushered in a whole new set of intercom and emergency tower use cases. Security officers are continually on the search for mass notification systems to increase safety and reduce liability. Modern intercoms have developed far beyond basic telephone or loudspeaker systems. They are significantly more sophisticated, with many advanced connectivity features integral to any crisis plan.
While an intercom might not be the first solution that comes to mind when thinking about a mass notification system; when integrated with other technologies, they can be an ideal solution. When running on its own security network, intercoms work as a failsafe or secondary emergency communication method if a campus' main network channel is compromised. In recent years, the increased presence of emergency boxes and blue light stations have acted as a crime deterrent and an emergency notifier.
Traditional Intercoms for Second-Tier Notifications
Traditional mass notification systems are susceptible to the sensitivities of the network, as well as susceptibility to security breaches. If a university campus, for example, has one mass notification system linked to its network, a glitch in that network can mean a devastating failure for the whole system.
On the other hand, using a traditional intercom that runs on its own network as a second-tier notification system—in the case of a firmware or bug issue—can help mitigate those risks. Deploying an independent system that works in parallel with existing network can make a major difference.
Today, there are mass notification systems for almost all campus uses—and more and more facilities are retrofitting with newer and updated systems. The importance of having accessible contact points at the touch of a button is vital—as is ensuring your notification system has a Plan B in place.
A Shift to Safer Campuses
With crime on educational, medical, and commercial campuses a continued safety concern, security directors have a wider range of potential security threats to manage. To mitigate these risks, security teams are becoming increasingly interested in emergency towers or call boxes. These products are a highly visible and tangible solution infrastructure to secure campus grounds and act as a crime deterrent.
For commercial office spaces and K-12 and higher educational facilities, having emergency services in place are vital to providing a safe environment.
For active shooter situations, a mobile device-only notification system is likely insufficient to manage campus wide safety. This is where an IP video emergency tower can step in. While these towers generally work by an individual pressing a button to call campus security or police, when paired with a video system they can also stream instant video shot within a four- to five-foot radius.
These towers can be integrated with other products, such as motion sensors that record when triggered. When integrated with audio analytics, towers can detect the difference between a gunshot and a car backfiring. If a gunshot is detected, a tower can issue an alert to send a mass notification via prerecorded message announcing an emergency active shooter situation. Towers can also provide the geographic location of the emergency, relaying potentially lifesaving information to individuals and security professionals.
Whether it be automated through a text message, email, or a prerecorded message, having a visible presence of your mass communication system goes a long way towards securing a campus. When placed in heavily trafficked campus centers, or in parking garages, these emergency communications solutions can provide a feeling of security—as well as the assurance that there is support on the other side if needed.
Paul Hefty is a technical sales and support engineer for Aiphone.