Human Senses and the Importance of Audio in 2021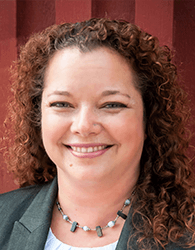 Think of the way security teams communicate with employees, guests, and vendors who enter their facilities each day. Communication involves several of our many senses, particularly the sense of hearing, sight, and touch.
To protect a facility, a security officer needs to use all available senses to communicate, to understand, and to make informed decisions quickly. Imagine what would happen if one of those senses was removed. What if the officer could not hear the words that people say or see their entire face? It would make it more difficult to understand their intent and to anticipate their actions.
Many enterprise security solutions incorporate the vision sense—via surveillance—and the touch sense—via access control. Yet that strategy only engages a few of the human senses. Security and safety teams need the ability to hear, be heard, and be understood in every situation to mitigate risks.
The Audio Sense
The audio, or auditory, sense is critically important because the ability to be understood connects us to the world. Hearing connects us to people and situations, enabling us to communicate in a way that none of our other senses can achieve. Communication via voice or sign language provides critical situational awareness, especially when face masks and other personal protective equipment obscure an individual's face on a video camera—limiting the ability to understand his or her intentions.
Audio and Security in 2021
In early 2020, the COVID-19 virus had begun to spread to the United States. Stay-at-home orders were put in place in many U.S. states, businesses closed, and many enterprises transitioned to remote work to keep their employees healthy.
However, hospitals, pharmaceutical companies, power plants, banks, and other essential businesses remained open to serve their patients and customers while adhering to new security and safety guidelines.
This dynamic highlighted the value of high-definition voice in security communication platforms like intercom or public address systems, which have helped enterprise security teams secure their facilities pre-COVID-19 and during the pandemic. Security teams are using high-definition voice to mitigate risks when other senses, such as touch, cannot be used or when video is obscured due to face masks.
For example, voice via an intercom solution can communicate instructions about health screenings before entering a facility, it can detect background noises when security cannot be physically present, and it can provide direction while limiting in-person contact.
For individuals who are deaf or hearing impaired, that same intercom solution can be connected to a hearing aid induction loop, so that the audio from the intercom can be broadcast directly to any compatible hearing aid. Intuitive indicator icons on the intercom faceplate show when a call is ringing, answered, and when a door is open. In addition, the wide-angle HD video employed allows an operator to see hand gestures, facial expressions, or sign language.
Audio and Voice in 2021
One year after COVID-19 has drastically changed our lives, businesses are beginning to reopen and stay open—and security teams are continuing to look for tools that can help them overcome the enormous challenges they continue to face.
Today's security systems have evolved, beginning with the integration of high-definition voice communication into video surveillance and access control for complete situational awareness. This new integration ensures a well-rounded security platform, where all three components—audio, video, and access control—communicate with each other and offer actionable insight into risks and potential physical breaches, in a pre- and post-COVID-19 world.
Simply put in 2021, a silent security system cannot be an effective security system. Every risk, resilience, and security program must engage the auditory sense and ensure the ability to hear, be heard, and be understood in all situations.
Kelly Lake is director of global strategic alliances, safety and security, at Zenitel Americas.