How to Avoid Pandemic-Related Litigation Risks
Security Management has partnered with SHRM to bring you relevant articles on key workplace topics and strategies.
In New York, the state's attorney general is suing retail giant Amazon, alleging that the company didn't adequately protect employees from the spread of COVID-19 at work and that it unlawfully fired workers who complained.
In California, an insurance account executive is suing her former employer, claiming emotional distress after she was fired because her young children were noisy during business calls she made while working at home.

In Nebraska, an aide at an assisted-living facility who was told she was let go for not wearing a mask claims the real reason she was fired was because she needed leave when she became infected with the coronavirus.
Such cases are not unique. Worries over workplace safety in the COVID-19 era, as well as concerns about the impacts of business closings, plant shutdowns and mandatory stay-at-home orders, spawned more than 2,000 lawsuits from January 2020 through March 2021, according to Atlanta-based employment law firm Fisher Phillips, which developed an online litigation tracker.
Complaints have included unsafe-workplace allegations, as well as grievances about the handling of layoffs, furloughs and recalls; remote work arrangements; and leave requests. The three industries that saw the greatest number of complaints were healthcare, retail, and manufacturing.
Some states have enacted legislation blocking COVID-19-related claims against employers, but these laws do not prevent federal lawsuits.
The current case inventory may be just the tip of the iceberg, since many workers whose livelihoods were negatively impacted by the public health crisis may still be considering whether they have options for legal redress, says attorney Gerald Maatman, Jr., a partner at Seyfarth in Chicago.
"When workers lose their jobs, suffer furloughs, or get hit in their pocketbooks, employment-related litigation inevitably rises," Maatman says.
Costs escalate when an employer agrees or is compelled by a court to provide back pay, and damages can become astronomical when there's a class-action lawsuit involving hundreds and sometimes thousands of workers.
The risk of a class-action lawsuit is "a legal exposure which keeps corporate counsel and business executives awake at night," Maatman says.
Employers collectively paid nearly $1.6 billion to settle class actions last year, according to a recent Seyfarth study. While those disputes often began years ago, some of the costliest settlements involved the most common complaints arising out of the pandemic, including allegations of age and pregnancy discrimination.
And there is often additional financial fallout when an organization's reputation is publicly called into question, even if the claims are proved false.
As coronavirus vaccines become widely available, there is reason to hope the workplace will soon return to normal. But risks will remain for employers. Decisions concerning how and when a business reopens, who gets called back first, and how to protect employees after a return to the office will almost certainly spark new conflicts and more lawsuits.
Here are the areas that generated the most legal exposure for employers during the pandemic and the areas most likely to pose risks in the months ahead.
Workplace Safety
Employees filed nearly 90 unsafe-workplace lawsuits from March 2020 through March 2021, citing overcrowding, failure to provide masks and other protective gear, poor ventilation, and other hazards.
In one of the most high-profile and potentially costliest COVID-19-related cases, New York Attorney General Letitia James accused Amazon of numerous unsafe practices, including failing to disinfect areas where people infected with COVID-19 had worked and failing to conduct contact tracing. She also claims the company retaliated against workers who complained about unsafe conditions.
"Amazon's extreme profits and exponential growth rate came at the expense of the lives, health, and safety of its frontline workers," James argued in the complaint. Amazon says the charges are inaccurate.
In New Jersey, a plant foreman filed a whistleblower retaliation claim after his boss allegedly refused his request to provide employees with masks and later fired him for taking leave due to safety concerns.
Some cases involve employees who claim they were fired or disciplined for ostensibly violating their employer's pandemic-related safety protocols, such as the Nebraska assisted-living facility aide who was terminated for not wearing a mask. She's suing for wrongful discharge and leave interference, claiming that the employer's professed reason for firing her is a pretext since the facility didn't provide masks and other workers who went maskless weren't punished. The real reason she was let go, she claims, is that she needed time off after testing positive for COVID-19.
Many businesses struggled to keep up with states' rapidly changing workplace laws and increased their legal exposure when they fell out of compliance, says Ashley Cuttino, a stakeholder with law firm Ogletree Deakins in Greenville, South Carolina. Employers will be glad to know that the federal Occupational Safety and Health Administration (OSHA) is currently drafting a policy that would standardize health and safety rules and eliminate the need for multistate employers to follow rules for multiple jurisdictions, she says.
Unfortunately, some well-intentioned employers may continue to be tripped up by long-standing anti-discrimination laws if they implement health and safety policies that single out older workers, people with disabilities, or other legally protected groups. Even if the intention is to protect workers known to be particularly vulnerable to the virus, such rules may violate age or pregnancy anti-discrimination laws or the Americans with Disabilities Act (ADA). As businesses continue to reopen, policies that delay when certain workers can return to the workplace will be particularly risky, says Harold Datz, who teaches employment and labor law at Georgetown University in Washington, D.C.
Vaccinations
Businesses are hopeful that the coronavirus vaccines will play a critical role in allowing workplaces to safely reopen. But decisions surrounding the shots have created a new area of legal vulnerability for employers.
Equal Employment Opportunity Commission (EEOC) guidance suggests that employers are not legally prohibited from requiring employees to get vaccinated. But they would be required to accommodate workers with religious objections or who have medical conditions that make getting vaccinated unsafe.
---
When workers lose their jobs, suffer furloughs, or get hit in their pocketbooks, employment-related litigation inevitably rises.
---
Controversy over vaccination mandates is starting to brew. In February, a detention center worker in New Mexico filed what appears to be the first lawsuit challenging his employer's policy requiring first responders to receive COVID-19 vaccinations. The worker claims that the shots haven't been proved to be safe yet and he cannot be forced to be a "human guinea pig."
Employers that require vaccinations must also be careful when asking for proof that an employee returning to the workplace got the shot, warns HR consultant Adam Calli, SHRM-SCP, of Arc Human Capital in Washington, D.C. Requiring too much medical information about employees can bolster a disability discrimination claim. "[If I'm an employer,] I don't want to know any more than what I need to know," Calli says.
The Risk of Caregiver Discrimination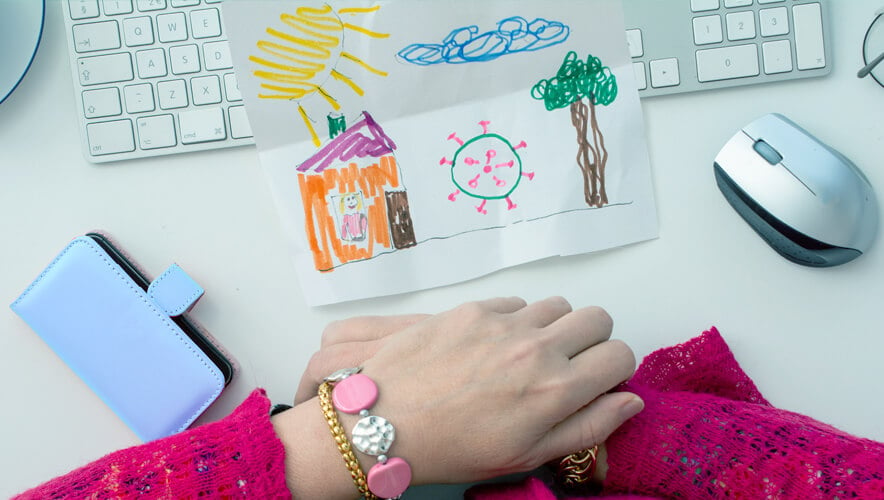 Work-at-home arrangements are a blessing for many families whose lives have been upended by school closures and the reduced availability of childcare. However, these arrangements put employers at risk of a family responsibility discrimination complaint if they treat workers with caregiving responsibilities differently from other workers.
Employees with family responsibilities are not explicitly covered under federal anti-discrimination laws, but dozens of state and local jurisdictions have passed laws allowing parents and other caregivers to sue their employers if they are treated less favorably because of their familial responsibilities.
During the pandemic, the Center for WorkLife Law fielded an increase in the number of calls from working mothers who said they were unfairly singled out, says attorney Cynthia Thomas Calvert, a consultant with the San Francisco-based research and advocacy group.
In one instance, a mother who was breastfeeding was told not to turn off her video camera during team meetings to nurse her infant, even though other employees were permitted to turn off their cameras for personal reasons. Another caller with a young infant was the only worker in her group not called back from a furlough; instead, she was told to remain on unemployment. A different individual who had been allowed to work from home before the pandemic to care for a child with a disability was called back to work at the office. When she explained the risk to her immunocompromised daughter's life, she was fired.
"The pandemic has put employees' family obligations front and center," Calvert says. "This state of affairs is very different from the pre-pandemic norm of hiding, or at least downplaying, the existence of family responsibilities while at work."
As furloughed workers are called back to offices, employers that show a preference for workers who don't have kids, or who otherwise make it difficult for family caregivers to work, maybe more exposed to legal liability.
Recalling Workers
Discrimination complaints, particularly those alleging bias based on disability, sex, or gender, are among the most common coronavirus-related lawsuits, according to Fisher Phillips. Many complaints are linked to how employers furloughed and laid off workers. Company leaders who want to avoid complaints as they recall workers must ensure that the process is fair.
"As a rule, employers should always base recall decisions on objective and nondiscriminatory standards," Datz says. "The employer's dilemma is that one objective, nondiscriminatory recall criterion, such as seniority, may have a disparate impact on a legally protected group, such as women, who may not have been on the job as long as their male counterparts."
Employers looking to use recalls as an opportunity to weed out poor performers must be able to back up their decisions with well-documented performance data. Otherwise, these businesses may provide fodder for employees who believe they were not recalled because of their membership in a legally protected group, Calli says.
Blurry Work/Home Boundaries
An increase in lawsuits involving remote workers highlights the legal risks that arise when traditional boundaries between home and work are blurred or disappear altogether.
Some employers were caught off guard when hourly workers demanded to be paid overtime to participate in Zoom meetings held at odd hours, says attorney Juan C. Fernandez, a partner at Fernandez Garcia LLC in Morristown, New Jersey.
"The workday expanded because people were scrambling during the day due to increased childcare duties," he says.
The explosion in the number of remote workers has also driven an increase in leave interference claims, according to Tom Spiggle, an employment attorney and founder of The Spiggle Law Firm in Arlington, Virginia. Under normal circumstances, most managers know better than to contact a worker who has been approved for leave under the Family and Medical Leave Act or a similar state law. But during the pandemic, some employers seemed more likely to expect workers to respond to calls or emails about routine office matters, even if they were home on leave to care for a sick family member or to quarantine after being exposed to the virus, he says.
Here's What You Shouldn't Do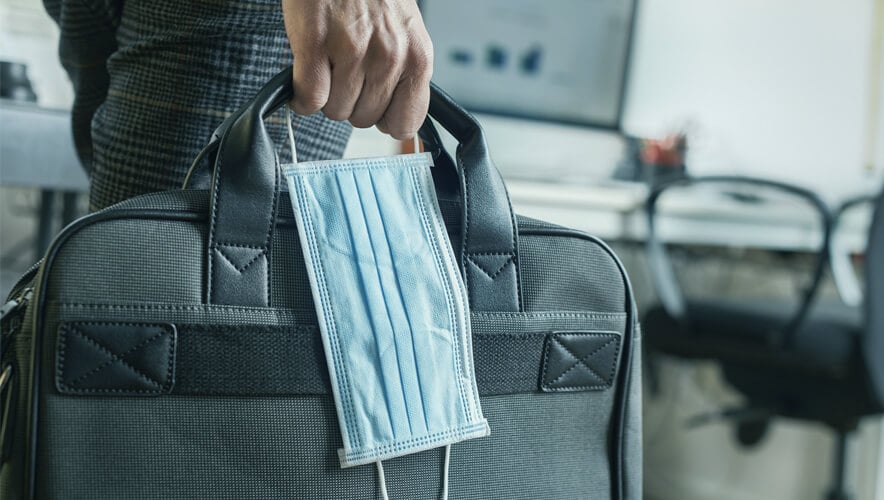 Among the more than 2,000 workplace lawsuits sparked by the coronavirus outbreak so far, nearly one-quarter have included claims of discrimination.
Many cases allege that an employee, or a group of employees, was treated differently because of his or her age, race, disability, pregnancy status, or another trait protected by anti-bias laws. In some cases, an employer's seemingly neutral policy can disadvantage a protected group and bolster a discrimination claim.
Employers need to be deliberate about decreasing the risk of being hit with a discrimination complaint during the pandemic. To that end, here are some actions employers should avoid:
Deciding not to recall a 65-year-old employee who had been furloughed due to fears the worker will contract the coronavirus at work and become ill or die. Such a policy may violate laws prohibiting age discrimination.
Calling workers with children who had been working from home back to the office but allowing employees with no children to continue working remotely. The policy may violate rules protecting parents or other caregivers.
Asking candidates during job interviews if they have a health condition that puts them at increased risk of coronavirus complications. Doing so may highlight a disability and violate the Americans with Disabilities Act (ADA).
Denying leave to an employee who needs time off to care for a family member with COVID-19. This may violate the ADA or the Family and Medical Leave Act.
Providing protective equipment to one group of workers but not another. The policy may violate anti-discrimination laws if most of the workers who do not get the equipment are part of a legally protected group, such as a racial minority.
Retaliation
A disturbing development related to the rise in pandemic-related lawsuits is an uptick in retaliation complaints. Among the more than 2,000 lawsuits filed in the last 15 months, nearly one-quarter involved allegations of retaliation. The number is not surprising, considering virtually all employment laws prohibit employers from punishing workers for exercising their rights, including talking about wages or unsafe working conditions.
It's worth noting that a court may find a company guilty of retaliation even if it throws out the underlying claim. Moreover, the punitive damages in a retaliation case can be substantial.
"Employers that take action against a worker who has complained about safety, asked for protected leave, or exercised some other right set themselves up for a retaliation claim," Datz says. "The trick for employers is being able to prove that whatever action they took against the employee was warranted, consistent with past practices, and not a response to whatever complaint the worker had made earlier."
Rita Zeidner is a freelance writer based in Falls Church, Virginia.
©2021 SHRM. This article is reprinted from SHRM.org with permission from SHRM. All rights reserved.