Infographic: Law and Order in the Time of COVID-19
Do You Feel Safe?
While the COVID-19 pandemic shook up business routines, supply chains, and health, it did not fundamentally alter how safe people feel worldwide. According to the Gallup 2021 Global Law and Order Index, the level at which people across 115 countries were confident in their local police, felt safe in their communities, or were victims of theft or assault in 2020 remained relatively steady, although there is always room for improvement.
Global Score

Regionally, scores changed little in 2020, although declines in sub-Saharan Africa—especially Cameroon, Guinea, Kenya, Mali, and Nigeria—contributed to a two-point drop in the region's score. In particular, Nigerians' confidence in local police dropped from 55 percent in 2019 to 40 percent in 2020 following violent protests against alleged police brutality.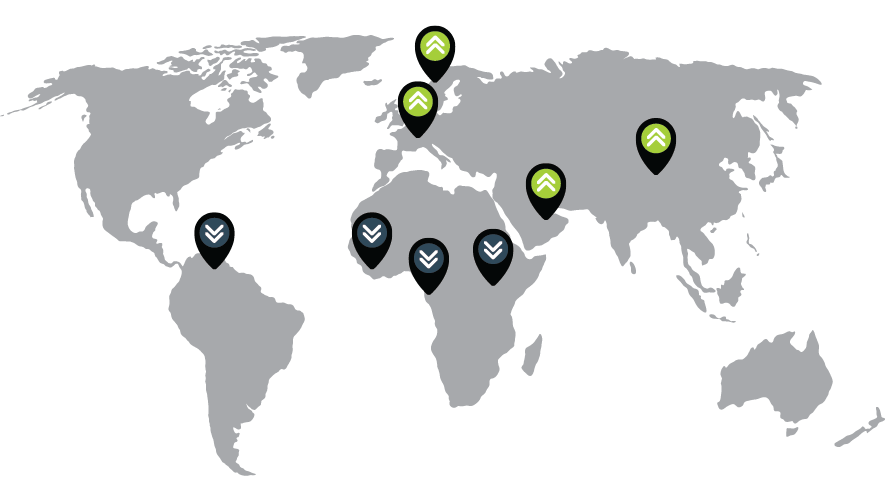 Top Scoring Countries

Lowest Scoring Countries

94 Norway

93 United Arab Emirates

93 China

93 Switzerland

57 Uganda

57 Guinea

53 Gabon

53 Venezuala



What Makes a Country Feel Safe?
Gallup measured safety based on four key elements, which have largely remained unchanged globally since 2017, according to Gallup World Poll findings. Ratings were based on a poll of more than 120,000 adults in 115 countries in 2020.
72%
said they feel safe walking alone at night where they live.
71%
have confidence in the local police.
13%
had money or property stolen from them or another household member in the past year.
6%
said they were assaulted or mugged in the past year.