ASIS Europe 2021 offers a brand-new platform for multi-format learning and ideas exchange. The core of the event is four live online sessions—the first was held on 11 February, and sessions continue on 2 March, 23 March, and 6 May (each running from 1300 to 1800 CET/7:00 a.m. to noon ET).
In total, the event will offer more than 50 educational sessions led by 60 expert speakers and moderators. Interactivity is built into the learning experience with live question and answer sessions, collaborative workshops, and multiple discussion forums.
The 11 February content (now available on demand) looked at lessons learned from 2020 and the outlook for 2021. On 2 March, the focus shifts to cyber and emerging technology risk.
A workshop on environmental risk will be 23 March's centerpiece. After an expert analysis from Michael Szoenyi, flood resilience program lead at Zurich Insurance, attendees will engage in debate and peer to-peer benchmarking on the role of the security team in addressing one of today's most challenging risks.
In the final event on 6 May, the program will address skills and teams of the future, diversity and inclusion, and career paths.
In addition to the main theme, each day will feature sessions on a range of security- and risk-related topics, plus an innovation stage and a marketplace highlighting the latest technology and solutions.
Delegates with a full online pass can earn 18 CPEs from both live sessions and the on-demand content library.
Alongside the education, dedicated networking time and an integrated networking tool will foster connections and exchange for participants from around the globe.
ASIS members can access all the content and networking with a premium online pass (€325/$395). A free basic online pass is also available for access to the innovation stage and marketplace.
For full information and registration visit asis­europe.org. Mark your calendar now for ASIS Europe 2022, planned for 22–24 May in Prague.
March is ASIS Member Appreciation Month
To thank you for your loyalty, ASIS is celebrating all members who renewed their membership by 28 February—offering access to great prizes, member exclusive content, and special savings on ASIS professional development resources all month long.
Throughout March, ASIS members can enjoy free members-only webinars examining timely and relevant issues for today's security professional—including implicit bias in physical security operations, leveraging emotional intelligence to help fearful clients manage crises, and more. Newer members are also encouraged to attend the member orientation the first week of March.
ASIS social media accounts and the ASIS Blog will amplify members' voices all month long to help security professionals around the globe share their #MyASIS stories, depicting how other ASIS members have helped drive their careers—like the message below from Mirza Sheraz Altaf, CPP.
Visit the Member Appreciation Month homepage at asisonline.org/MAM each week in March to discover featured webinars, eBooks, discussions, and deals.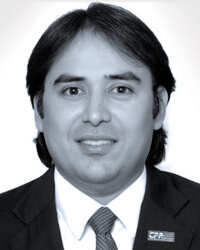 "ASIS membership has helped me improve my self-awareness, discipline, and motivation—result­ing in a better version of myself with amazing career opportunities. All this became possible due to encouragement of Peter Page, CPP (Dubai Chapter vice chair); John Cowling, CPP, PCI (regional chair); Phillip Johnson, PSP (Dubai secretary); and Nadeem Iqbal, CPP. These gentlemen have played a vital role in my career development and the quality of fruit I reaped from ASIS community. I must say I am thankful to all of them and the ASIS community from the bottom of my heart."
Young Professionals Corner
Meet Rya Manners, chair of the ASIS Young Professionals Content Development Subcommittee, and Christina Pryka, chair of the ASIS Young Professionals Community Engagement Subcommittee.
Rya Manners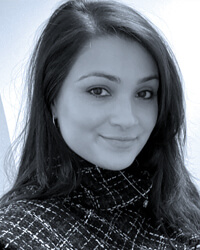 "As many of our clients' needs have recently changed so significantly, it is up to us as security professionals to continue to think outside the box and stay on the cutting edge. There are so many opportunities in this very diverse industry. Working for a guard provider, security product manufacturer, integrator, or even performing security management for a private organization, the opportunities are endless—and the need is never going away."
Christina Pryka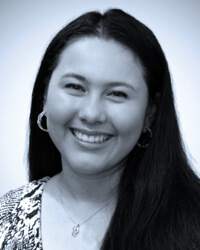 "Seasoned professionals sometimes hesitate to invest in newcomers because, given job-hopping statistics, they're just not sure if that person will be around next year. The best way for young professionals to stand out is to get involved in relevant networking groups and associations. Getting involved outside of your set work hours signals to your management and others in the industry that you have 'skin in the game' and that you're legitimately interested in growing within the industry."
ASIS Chapter Anniversaries
Congratulations to these chapters who are celebrating milestone anniversaries in the first four months of 2021.
1 year
Honduras
10 years

• Bahrain
• Romania
• Saskatchewan
15 years

• Czech and Slovakian
• Germany
20 years

• Ozarks
• Panama
• Port Harcourt, Nigeria
25 years
West Australia
40 years
Illi-Ana
45 years

• Central West Virginia
• Columbia Basin
• Providence
60 years

• Greater Milwaukee
• Middle Tennessee