Meet Your 2021 ASIS Global Board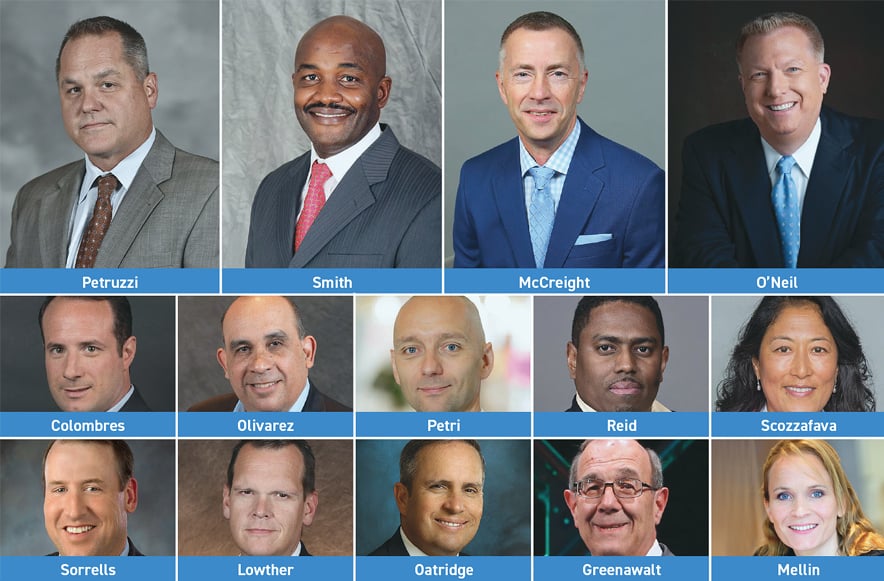 First established in 2020, the ASIS International Global Board of Directors is a major part of the association's transition to a global governance structure that allows ASIS to serve members significantly better at the local, regional, and global levels.
In 2021, John A. Petruzzi, Jr., CPP, of the United States takes on the role of president, while Malcolm C. Smith, CPP, of Qatar assumes the role of president-elect and Timothy M. McCreight, CPP, steps up from his role as at-large director to serve as secretary/treasurer on the Global Board Executive Committee.
Learn more about the individuals who make up the ASIS Global Board:
President
John A. Petruzzi, Jr., CPP
Executive Vice President Northeast and Head of Integrated Security Solutions, G4S Americas
Petruzzi has extensive security industry experience, with 20 years of ASIS membership and in-depth expertise in implementing risk-based security programs, deploying technology enhancements, and managing organizational resiliency programs within Fortune 500 companies. Petruzzi's career in senior corporate security leadership spans the financial services, energy, commercial real estate, and telecommunications sectors.
President-Elect
Malcolm C. Smith, CPP
Head of Risk Management, QM Authority
Smith is a South African citizen with more than 30 years of international experience in security and risk management. He has held several senior management roles in the public and private sectors. An ASIS member since 2004, he has been a regional volunteer leader within ASIS for more than a decade.
Secretary/Treasurer
Timothy M. McCreight, CPP
Acting Director and Chief Security Officer, The City of Calgary
An ASIS member since 2001, McCreight has served in recent years as the global sponsor for enterprise security risk management (ESRM) and digital transformation within ASIS International. With more than 35 years of experience in the security industry, McCreight is recognized as one of North America's leading ESRM evangelists.
Chief Executive Officer
Peter J. O'Neil, CAE, FASAE
CEO, ASIS International
O'Neil has served as CEO of ASIS International since January 2016. Prior to joining ASIS, O'Neil served as CEO of the American Industrial Hygiene Association. He has served in several executive volunteer leadership positions over the past 10 years with the U.S. Chamber of Commerce and various association management organizations.
At-Large Directors
• Pablo Colombres, CPP
Regional Director, GIF International,
São Paulo, Brazil
• Joe M. Olivarez, Jr.
Vice President, Global Security
& Resilience, Jacobs, Houston,
Texas, USA
• Axel Petri
Senior Vice President, Group Security
Governance, Deutsche Telekom AG,
Bonn, Germany
• Malcolm B. Reid, CPP
Managing Director, Brison,
Richmond, Virginia, USA
• Chiko Scozzafava
Ewa Beach, Hawaii, USA
• Eddie Sorrells, CPP, PCI, PSP
COO and General Counsel,
DSI Security Services,
Dothan, Alabama, USA
Ex-Officio Directors
• Scott A. Lowther, CPP, PCI
Representing the CSO Center Board
(voting member)
• Cy A. Oatridge, CPP
Representing the ASIS Foundation
Board of Trustees (voting member)
• Bernard D. Greenawalt, CPP
Representing the Professional
Standards Board (non-voting member)
• Kristiina Mellin, CPP, PCI, PSP
Representing the Professional
Certification Board (non-voting member)
The new at-large directors of the Global Board were selected in October 2020 by a Nominating Committee composed of 2019 ASIS President Christina Duffey, CPP; 2020 Global Board member Jaime P. Owens, CPP; and McCreight. Joining them in the selection process were three member-elected representatives: Melissa Mack, CPP; Gary L. Miller, CPP, PCI, PSP; and Werner Cooreman, CPP, PSP.
The committee evaluated candidates for at-large directors according to core ASIS values and competencies—including management experience, knowledge of ASIS and the security profession, strategy development and visionary thinking, leadership skills, and cultural intelligence.
Ex-officio directors represent their constituent groups on the Global Board.
In 2021, the Global Board will oversee the continued development of the ASIS global governance initiative—with planning underway to establish regional boards around the globe. When fully realized, each regional board will have a representative seated on the Global Board.
ASIS aims to select new North American and European regional boards this year, to be seated in 2022.
To learn more about ASIS global governance and the Global Board appointment process, visit asisonline.org/GlobalGovernance.
ASIS Certification Eligibility Updates
If you've been considering earning an ASIS certification to advance your career, here's some important news: certification eligibility requirements are changing early this year, to better align with today's security management profession.
In the 40 years since the ASIS certification program was launched, the field has changed dramatically. Through a continual review of policies and procedures, the ASIS Professional Certification Board has determined that the eligibility requirements for ASIS's four certifications should reflect this growth.
How have the eligibility requirements changed? In most instances, the years of professional experience required to apply for certification have been reduced by one or two years, and the need to hold a degree specifically in the security field has been eliminated.
These changes apply to all four of ASIS's certifications—the Certified Protection Professional (CPP®), Physical Security Professional (PSP®), Professional Certified Investigator (PCI®), and Associate Protection Professional (APP).
The rigor and benefits of earning certification remain unchanged, but these updates should make ASIS certification more accessible to qualified security professionals deserving of recognition.
For more details about these changes, visit asisonline.org/Certification.
GSX 2021 Call for Presentations
Global Security Exchange (GSX) 2021 is scheduled to take place online and in Orlando, Florida, USA, 27–29 September 2021. ASIS will follow global, national, and regional public health guidance when considering the in-person portion of the event.
ASIS invites experts from across the entire security spectrum to share their knowledge with the global community. More than 80 countries were represented at GSX+ in 2020.
The content is presented by practitioners for practitioners—and curated by practitioners. Led by your subject matter expert peers from around the globe, the GSX education program will consist of more than 100 sessions, offering security professionals at every stage of their careers a full curriculum of quality content in an immersive and interactive learning environment.
Proposals are due by late January 2021. Learn more about submitting a session proposal at GSX.org.
Young Professionals Corner
Meet Neil Parker and Erwin van de Weerd, chair and vice chair, respectively, of the Young Professionals Community Steering Committee.
Neil Parker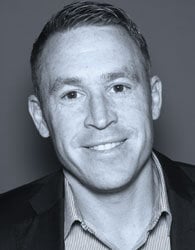 "No matter where you sit across physical, cyber, and information sec­urity—our roles and responsibilities are ever evolving in response to an ever-changing threat landscape. As the world digitizes, opportunities for growth are endless. I actually started in the physical space, then transitioned into an information security role, and I now sit in a role with overarching responsibility of our employee-facing tools across all security fields. I love the fact I never know what each day will bring."
Erwin van de Weerd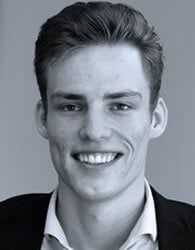 "Currently, if you look at security job positions (at least in Europe), you can apply for a lot of information security/cybersecurity positions. However, cyber and physical departments are not two standalone domains anymore. What it means to be a security professional is changing.
"As a starting professional, you will need to have knowledge on both subjects to understand the connections within organizations and to mitigate risks from a more integral perspective."