To be a truly global organization, it is not enough to have members, events, and product distribution around the world. A true global organization has a global mind-set.
The ASIS International Global Board of Directors believes that as ASIS and Global Security Exchange (GSX) continue to evolve to meet member needs, so too should the board. With the launch of our Global Board of Directors, 2020 marks a new era for ASIS International.
Phase 2 of the global governance initiative is now underway—establishing regional boards that feed directly into the global board.
This structure, which is much more inclusive and transparent, distributes leadership across the globe, and it will better reflect the diversity of geography, thought, specialty, age, market vertical, and experience of the security profession.
When this structure is realized, the Global Board will work directly with regional bodies to make sure global policy is implemented in a way that is culturally and regionally appropriate.
In addition to nominating and electing the 2020 Global Board of Directors Nominating Committee and selecting members of the 2021 Global Board of Directors, ASIS has begun the nomination, election, and selection process for the European Regional Board of Directors Nominating Committee, the European Regional Board of Directors, and the North American Regional Board of Directors. The chairs of the regional boards will serve as directors on the global board.
In addition, ASIS will begin work in Q4 2020 on the structure, form, and function for the future regional advisory committees in Latin America, Middle East/North Africa, Sub-Saharan Africa, and Asia Pacific and Oceania. These reimagined regional advisory committees will be formed in 2021 and seated in 2022.
This is an important journey, and we encourage your participation as we work to better provide services our members need at the local, regional, and global levels.
Learn more about the 2020 global governance elections and selections process at asisonline.org/globalgovernance.
Global Governance Election Timeline
1 June–7 July
Candidate Interest Forms open for Global Board of Directors Nominating Committee and European Regional Board of Directors Nominating Committee.
13 August–15 September
Candidate Interest Forms open for Global Board of Directors, European Regional Board of Directors, and North American Regional Board of Directors.
Voting opens for Global Board of Directors Nominating Committee and European Regional Board of Directors Nominating Committee.
1 October
Members elected to the Global Board of Directors Nominating Committee and European Regional Board of Directors Nominating Committee are notified.
Week of 9 November
2021 Global Board of Directors, European Regional Board of Directors, and North American Regional Board of Directors are selected and notified. Appointments are announced the week of 16 November.
---
Hacker Keren Elazari to Speak at GSX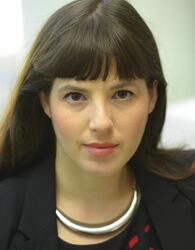 Keren Elazari, a former hacker turned cybersecurity expert, is an internationally celebrated speaker, researcher, and author on all matters of cybersecurity. Her 2014 TED Talk, viewed by millions, helped shape the global conversation about the role of hackers and the evolution of cybersecurity in the information age.
In Atlanta this 21–23 September, she will share her expertise with Global Security Exchange (GSX)'s community of cyber, operational, and physical security professionals.
Cybersecurity is not just about protecting secrets. It's about our way of life: from transportation systems to medical devices, from the manipulation of global markets to political campaigns. Are you thinking about what happens next? This talk will be a journey through the world of cybersecurity from a hacker's perspective.
While hackers are typically depicted in media as breaking into a network from a remote location, the reality is often quite different. Many network breaches begin with a physical breach. Using social engineering, picking a lock, or otherwise breaking into a facility can be the fastest and easiest way for a cyber criminal to get easy access to a network. Once inside, they can steal a laptop or other device, or slip into a server room and simply plug in.
It takes only the slightest crack in the cyber armor to enable a devastating attack. Every citizen, consumer, and business owner has a responsibility to ensure that correct protocols are in place at all times.
Elazari understands this perspective much better than most. Knowing that hackers can be instrumental in identifying vulnerabilities and solving tech problems, she has worked with leading Israeli security firms, government organizations, Big 4, and Fortune 500 companies—covering emerging security technologies as an independent strategic analyst and advisor.
To learn more about Elazari's GSX session and view the full education lineup, visit gsx.org/Elazari.
Save $200 on your All-Access Pass when you register by 26 June.
ASIS International is closely monitoring the evolving coronavirus pandemic. Visit GSX.org for the latest updates. ASIS remains your trusted partner all year long—so please know that you can register for GSX with confidence. If you are unable to attend due to COVID-19, we have you covered.
For the latest event updates, visit www.asisonline.org/events.
---
Thinking About ASIS Certification?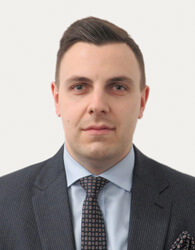 By Richard Brooks, CPP, PCI, PSP
ASIS certification is world renowned for being the ultimate benchmark for security professionals. You will see many different post-nominals being used, including CPP, PCI, PSP, and APP. But what exactly do they all mean? And what is the pathway to achieving certification?
Firstly, it's important to understand what ASIS certification actually is. Certification is effectively a time-limited credential, which requires revalidation after a three-year period. This differs from a traditional course or qualification—where once a person completes a period of training or coursework, the certificate/diploma is valid for life.
Certification assesses the candidate against preidentified criteria that demonstrate the individual's relevant knowledge, skills, and abilities. The certification is initially awarded once suitable preparation has taken place and an exam is successfully passed.
Revalidating a certification is achieved through the undertaking of continuing professional education (CPE) credits, which can involve attending further training, listening to webinars, going to conferences, and so forth. CPEs can also be pursued by contributing to the wider industry—by getting more involved in the organization of membership bodies or writing articles, for example.
Certification requires that candidates have a certain level of experience prior to applying. It is advisable to check the requirements carefully before progressing further. Whilst there is no predefined route to success, it is generally recommended to adhere to the following:
Decide on the certification for you (more on this below).
Check that eligibility criteria can be met.
Apply to ASIS for permission to gain the certification.
Once confirmation is received, commence preparation. There is now a two-year window to initially sit for the exam.
When nearly ready, book the exam and complete final preparation.
Take the exam at the testing center.
So what certifications are available?
There are four in total. Two are general, and two are more specialized.
For young professionals, or those with less overall experience in the industry, the Associate Protection Professional (APP) is a great starting point. Only one to four years of experience is required (depending on higher education achieved), and it covers all the basics of security. It's a great opportunity to elevate your experience and credentials at an early stage in your career and will help consolidate your industry knowledge. Achieving the APP also reduces the amount of experience needed before applying for other certifications.
The Physical Security Professional (PSP®) certification is designed for those who work within the physical security arena and is often seen as the most technical of the certifications. Four to six years of experience is required to apply.
The Professional Certified Investigator (PCI®) is aimed at those who conduct or are involved with investigations in any context. Four to five years of experience is needed to apply. The PCI is most exclusive certification owing to its highly specialized nature.
The Certified Protection Professional (CPP®) is the "gold standard" certi­fication and is recognizable the world over. It requires five to nine years' experience to apply and covers seven key domains of security. The CPP is the ultimate security management benchmark in the industry.
Deciding which credential is right for you is a personal choice, and factors such as career pathway, ambition, and experience to date should all factor into the decision-making process.
Every certification has study materials that can be purchased directly from the ASIS website. These are vital to achieving success, ensuring the learner focuses on the required areas of knowledge. ASIS and its chapters also offer preparation courses, both online and classroom-based, which can further assist learners during the preparation phase.
For more information on the certifications available, please check out the ASIS Certification Handbook available at asisonline.org/certification.
Richard Brooks, CPP, PCI, PSP, is safety and security manager for Louis Vuitton UK. This article is adapted from one written for the UK Chapter Young Professionals.